One of the many reasons people insure their money is to escape the burden of unforeseen negative events that may occur and take up a huge chunk of finances.
There is a range of top insurance companies to pick from in Nigeria, welcoming applicants who want to secure their future.
Insurance serves as a future guard for individuals and organizations. It guides against panic and controls inevitable hazards from ruining businesses, relationships, education, and families.
As the many benefits stand true, there are still factors to consider before choosing an insurance company in Nigeria.
It will be sad to toil for a long time and end up with a non-paying insurance company.
Despite the branding, to avoid the problem of 'see finish', you must carefully investigate the insurance company that catches your fancy and ensure you get your answers before settling.
Take your time to consider the advantages of insurance policy offered by the insurer.
An insurance policy is simply a contract made between the insurer (insurance company) and the insured (individual or organization).
It contains the agreement both parties have made – the claims the insurer is required to pay, in exchange for the payment, known as a premium, made by the insurer.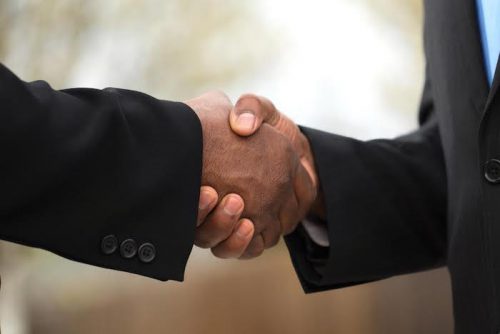 Some factors to consider before working with an insurance company in Nigeria:
1. Legal Accreditation
The insurance company must be certified by the Nigerian government and should be legally accredited.
Companies put in check by the abiding government will most likely abide by the rules and regulations binding insurance companies.
All the top insurance companies in Nigeria are certified by the government.
2. The Company's Brand
Seek for reviews on the internet and word of mouth before settling to work with any of the insurance companies
The company's track record will speak for itself and its capacity of bearing your unforeseen risks and paying the required amount as at when due.
3. The Coverage
This factor is very important in considering the best insurance company to put your money.
Depending on your needs, you should seek the coverage the company covers, its promptness and the special features that stand them out.
If an insurance company can not account for certain risks that are important, it is a red flag.
4. Financial Strength and Price Factor
Finding out if an insurance company has enough grounds to stabilize despite economic pitfalls is very important.
From the stock ratings and ample business resources, you can dig deep to get the detailed answers you are looking for.
Also, the price factor should be put into consideration while picking a top insurance company in Nigeria.
Despite the enticing ads, you should understand that the prices given would determine the coverage you end up getting.
To skip the mishaps of falling into the wrong hands, we have below, a list of insurance companies in Nigeria in no particular order:
The top 10 insurance companies in Nigeria
AIICO Insurance Plc is one of the leading insurance companies in Nigeria. Established in 1963, it is an insurance, pensions management, and asset management Group with market-leading positions in its key business lines to Life assurance and annuity, General insurance and special risks, Pension management, Health insurance, and Asset management.
The insurance policies they offer include:
corporate saving
Income investment
Education investment
Three payment plan
Electronics equipment plan
Term assurance plan
Flexible endowment plan
LEADWAY offers services in both Life and Pensions and General business insurance.
Founded in 1970, LEADWAY also gives allied financial services like Bond, Secured Credit, Miscellaneous financial losses and Fund / Portfolio management; reinsurance back up from Swiss Re, Munich Re, Africa Re, and Continental Re.
It also offers simple and bureaucracy-free claim processing from all their branch offices in Nigeria.
They have an active social media presence and a highly Computerized operation that enhances efficiency.
Related Post: Which Companies Offer the Best Car Insurance Plans in Nigeria?
The insurance policies they offer include:
Lead Way saving plan
Family Benefit plan
Personal saving plan
Educational saving plan
Term assurance plan
Deferred annuity plan
Money policy plan.
Custodian & Allied Insurance's purpose is to develop, package and deliver innovative insurance products that best satisfy customer needs, whilst operating a highly profitable, efficient, resourceful and ethical organization that will survive well into the future and be a valuable asset to its shareholders. They have several insurance plans to choose from.
The insurance policies they offer include:
Investment plus plan
Immediate annuity plan
Tuition protection plan
Auto insurance plan
Travel insurance plan
Capital plan
Cornerstone Insurance Plc. was incorporated on 26th July 1991 as a private limited liability company and became a Public Limited Liability, quoted on the Nigerian Stock Exchange in 1997.
The organization conducted Insurance business in a professional, ethical and customer-focused manner and has remained committed to these values over the years.
It is licensed and re-certified by the National Insurance Commission (NAICOM) to do both General and Life business insurance.
The insurance policies they offer include:
Motor insurance plan
Travel insurance plan
Halal Takaful plan
School fee guarantee plan
Investment plan
Annuity plan
Goods in transit plan
Gadget protection plan
AXA Mansard is a member of the AXA Group, the worldwide leader in insurance and asset management with 166,000 employees serving 107 million clients in 64 countries.
The group is a conglomerate of independently run businesses, operated according to the laws and regulations of many countries.
The Company offers life and non-life insurance products and services to individuals and institutions across Nigeria.
It also offers asset/investment management services, health management services, and pension fund administration through its three subsidiaries AXA Mansard Investments Limited, AXA Mansard Health Limited, and AXA Mansard Pensions Limited.
Related Post: Where to Get Affordable Health Insurance Plans in Nigeria
The insurance policies they offer include:
Autoflex plan
Easy care plan
Auto classic plan
Money market plan
Equity income plan
Life savings plan
General ( business/ tourism) protection plan
Student protection plan
Instant plan
Health plan
Retirement savings plan
African Alliance Insurance plc., Was officially incorporated on May 6, 1960, by the founders Chief S.L. Edu (CON), Mr. T. A. Braithwaite (CON) and Chief M.E.R. Okorodudu, backed by world-class reinsurers and co-shareholders, Munich Reinsurance Company.
Alliance Insurance Plc is widely recognized for its efficiency and trustworthiness in Life Assurance, serving thousands of customers with personalized insurance products tailored for each stage of their lives.
The insurance policies they offer include:
Annuity assurance plan
Group life assurance plan
Esusu plan
Direct debit form plan
Individual assurance plan
Investment assurance plan
Goldlink Insurance Plc was incorporated on 15th April 1992 as a Private Limited Liability Company. It converted to a Public Liability Company on 11th May 2007 and was listed on the NSE by an introduction on 12th February 2008.
It is licensed to underwrite both Life and General Businesses which include Fire and Special Perils, Motor Insurance, Life & Pension, Oil & Gas, Travel Insurance and many others, with suitable policies to meet the needs of its customers.
The insurance policies they offer include:
Compulsory Insurance plan
General Accident plan
Individual Life Insurance plan
Liability Policies plan
Marine & Aviation plan
Motor Insurance plan
Oil & Gas plan
Re-Insurance plan
School Safety plan
It incorporated continental insurance in Nigeria in 1985, Continental insurance started business initially as a private insurance company.
It is the private sector champion of the pan-African insurance industry.
The insurance company engages in the life and non-life insurance business across the continent, offering its customers with different policies met their demand.
The insurance policies they offer include:
Insurance plan
Auto Insurance plan
Pet Insurance plan
Home Insurance plan
Business Insurance plan
Industrial And General Insurance Plc (IGI) was first incorporated as a private limited liability company on 31 October 1991 and later re-registered as a public limited liability company in 2007.
However, It began its business in January 1992 as a composite insurer to transact the business of Life and General insurance, including Pensions and Special Risks.
Backed by a strong capital base, first-class professionals and deployment of modern technology, the company quickly established a reputation for exceptional competence.
The Company benchmarks on understanding each individual client's peculiar needs to assess the risks which the client is exposed to, to proffer tailor-made insurance solutions.
Related Post: Find out the Roles of an Insurance Agent
The insurance policies they offer include:
Group Life Products plan
Aviation Insurance plan
Engineering Insurance plan
General Business Insurance plan
Marine Insurance plan
Oil & Energy Insurance plan
Lasaco Assurance Plc is a composite insurance and financial services company incorporated on the 20th of December 1979 under the Companies Decree of 1968.
The Company, then known as Lagos State Assurance Company Limited obtained License as an Insurer on 7th July 1980 and begun business operations on the 1st of August 1980.
The insurance policies they offer include:
Motor insurance plan
Aviation insurance plan
Marine insurance plan
Professional indemnity plan
Fire and Special insurance plan
Personal accident plan
Householder's Insurance plan
Bond insurance plan
Money insurance
The companies listed above are some of the top insurance companies in Nigeria in no particular order.
At GetInsurance, we have insurance experts who can help you do the tough job of choosing an insurance company and plan that suits your needs. You can request a consultation with us today.
Related Posts:
Frequently Asked Questions
What is the name of the first insurance company in Nigeria?
Royal Exchange Assurance Agency created in 1918 was the first insurance company in the history of insurance in Nigeria. The oldest indigenous insurance company in Nigeria was called African Insurance Company Limited. It started providing services in 1958.
What are the types of insurance companies?
They include standard lines, excess lines, captives, direct sellers, domestic, alien, mutual companies, stock companies, Lloyds of London and more.
How did insurance begin?
Insurance began in the 17th century as a coffeehouse patronized by merchants, bankers, and insurance underwriters.
Is there health insurance in Nigeria?
Yes, there is. There are free health care provided and financed for all citizens, health care provided by the government through a special health insurance scheme for government employees and private firms entering contracts with private health care providers.
What is NHIS in Nigeria?
This is an acronym for National Health Insurance Scheme. It is a body established under Act 35 of the 1999 constitution by the Federal Government of Nigeria to subsidize health care for Nigerians.
When did NHIS enter Nigeria?
It was launched on the 6th of June, 2005 . Till date, the scheme has issued 4 million identity cards, registered and accredited 62 HMOs.
How can I register NHIS in Nigeria?
You can register online. Go to nhisonline.com.ng and click on 'Register'. You will need to fill in your NHIS number, surname, and date of birth to register an online account. That way, you will be able to manage your account and see the information of your dependants.
What is the role of NHIS?
It protects families from the financial hardships of huge medical bills, limits the rise in the cost of health care services, and ensures equitable distribution of health care costs among different income groups.