In this post, we outline the best small-scale business ideas in Nigeria. Some of them can be started with very little capital. It covers ideas that can help you make money online and offline.
The best part? You can run some of these business ideas from the comfort of your home!
Top Business Ideas in Nigeria You Should Consider
1. Interior Design Business
If you love beauty and have a flair for bringing imaginative designs to life, then, setting up an interior design company might be just right for you. But mind you, this would require a decent level of architectural ability to pull off successfully.
But then, if you have some business acumen in you and some capital to start, you can always assemble a team of people with architectural skills while you manage the business side of things.
2. Affiliate Marketing
This online money-making opportunity is a lucrative business anyone can start with little or no investment. If you're thinking of how to make money online in Nigeria, then affiliate marketing should be somewhere on your list of options.
An affiliate marketer is one who helps companies or individuals sell their products and earn a commission.
Products you can sell online here can be digital products or physical products. You can sign on with as many affiliate programs as you can handle and use your affiliate links to promote the products through social media or by creating dedicated websites. Many people in Nigeria have become millionaires through affiliate programs.
You can find out how you can make up to N150,000 through affiliate marketing.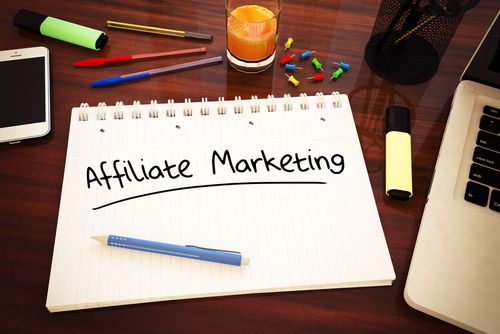 3. Become a Virtual Assistant
Becoming a virtual assistant is one way you can start earning six figures working from the comfort of your home. For those looking to start earning money in USD ($), this is a really good path to set yourself up.
Virtual assistants are in really high demand today. This means there are a lot of opportunities out there. You can learn how to earn six figures weekly from home as a virtual assistant.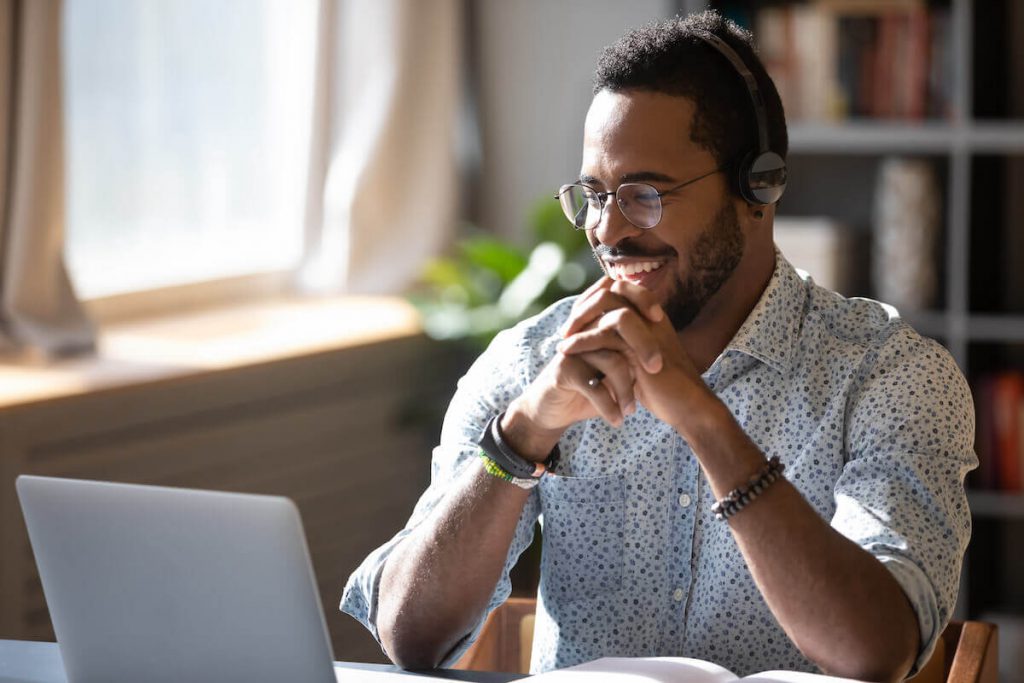 4. Whatsapp Marketing
Did you know you could make hundreds of thousands of Naira by selling on that Whatsapp on your phone? Whatsapp has become a very important aspect of our lives today but only very few people know that they can actually make a crazy amount of money from it.
There is a system to it and you'd need to learn that system to be successful at it. Learn the simple secret system for making up to N200,000 monthly from Whatsapp.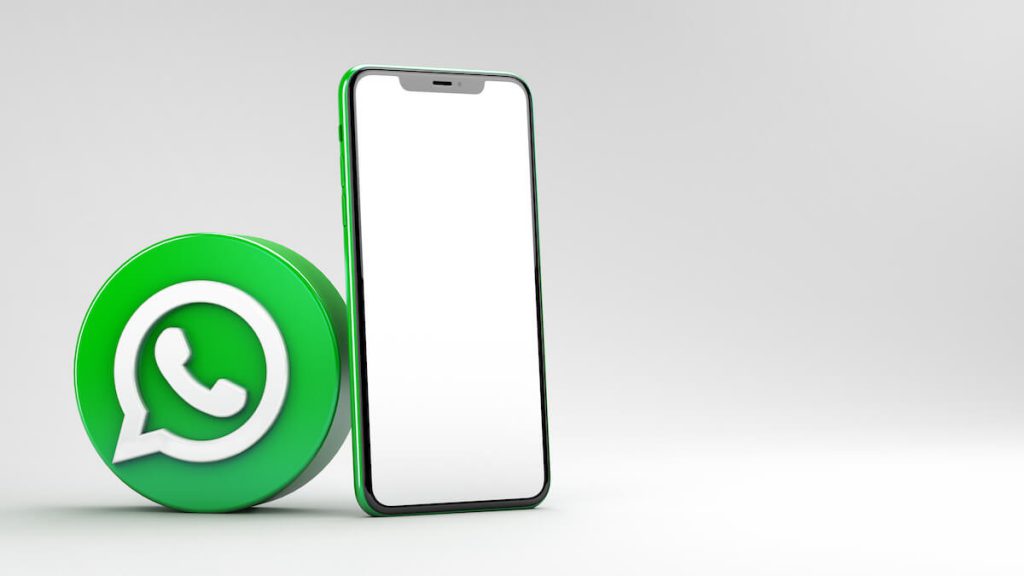 5. Blogging
If you can write or have the capacity to learn how to write, start a blog. Blogging is a good way to make money online in Nigeria. All you need is internet access, good research skill, an interest, a laptop, and a lot of time. Your most important and perhaps expensive investment in a blogging career is your time.
Also, since you would want people to find your blog posts without manually promoting them all the time, you would need to learn how to optimize your posts for search engines like Google or hire the services of an SEO Expert in Lagos.
Set up a free blog with WordPress or Wix or if you have some money, set up your blog on the self-hosted server; populate your blog with quality content, get people to read your content (drive traffic), get their confidence, and monetize your blog with Google AdSense, display advert, affiliate marketing or sell information products such as ebooks, etc.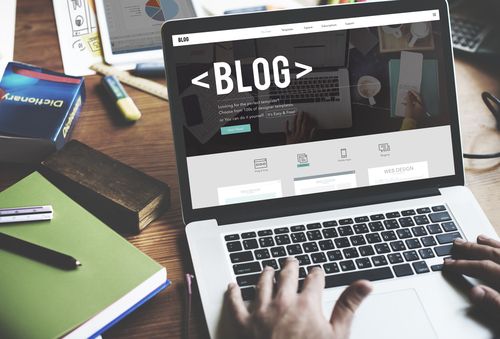 6. Email Marketing Business
Over the next few years, the acceptance of e-mail marketing as a means of advertising is expected to grow and you can place your own company to take a substantial share of the market by starting your own e-mail marketing business now and offering your clients first-class services with proven results that would keep them coming back and referring others.
You can learn how to start making at least $1500 monthly just from writing emails for companies.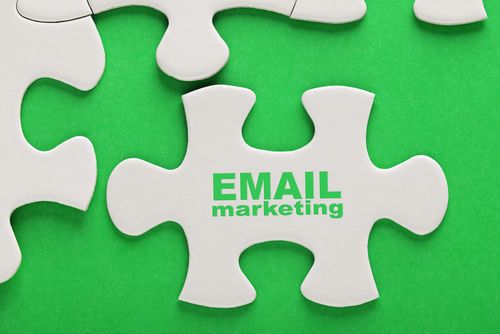 7. Facebook Marketing Business
With a growing number of Facebook users in Nigeria on a daily basis, business owners are beginning to realize how important it is for them to be seen on Facebook by their target customers. This is where Facebook ads experts come in.
You can set up a Facebook marketing business to help other business owners to market their products and services and get paid really well for it.
You can learn how you can make 7 figures as a Facebook ads expert.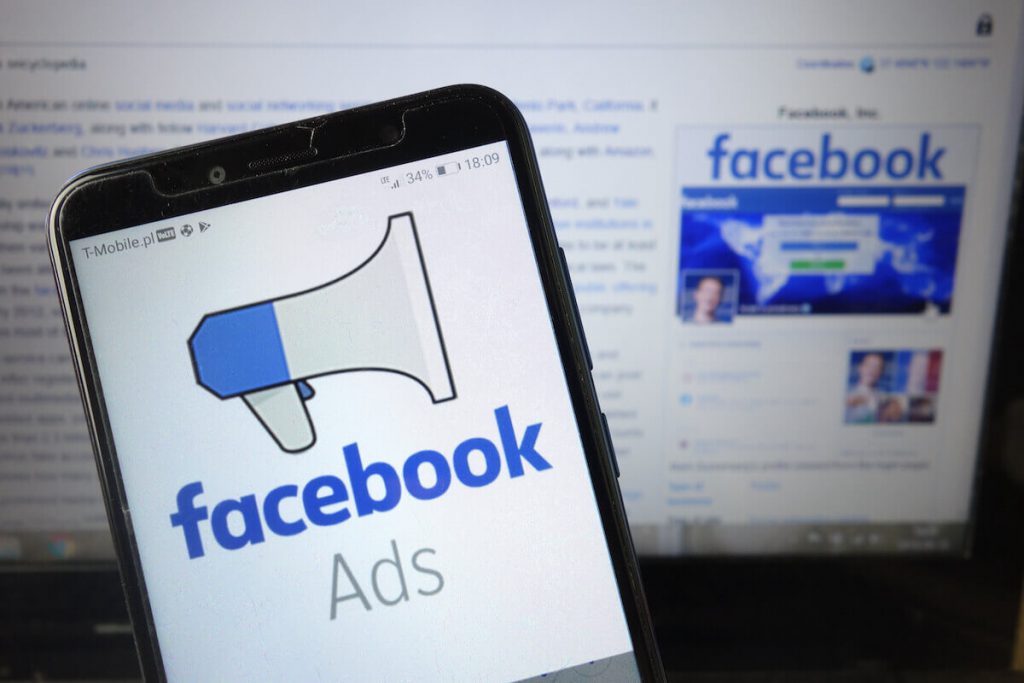 8. Pattern Making
Fashion is a multi-million Naira business in Nigeria today. One of the things people will never live without is clothing. This is why the fashion industry is certainly not going down anytime soon.
As much as people need clothes like they need food, it goes beyond just putting on any fabric on your body just to cover your nakedness. They need the clothes to be stylish. This is what sets a 'fashion designer' apart from an 'Obioma tailor'. Pun intended.
Learning how to make patterns is sure to set you up for massive success in your fashion business. This is one skill that will make your customers pay you whatever you charge because they know you know your stuff.
But of course, the pattern-making skill doesn't just come naturally to everyone. Just like every other high-valued skill, you need to learn it to become a master at it.
You can check this out to master pattern-making and start making good money doing it.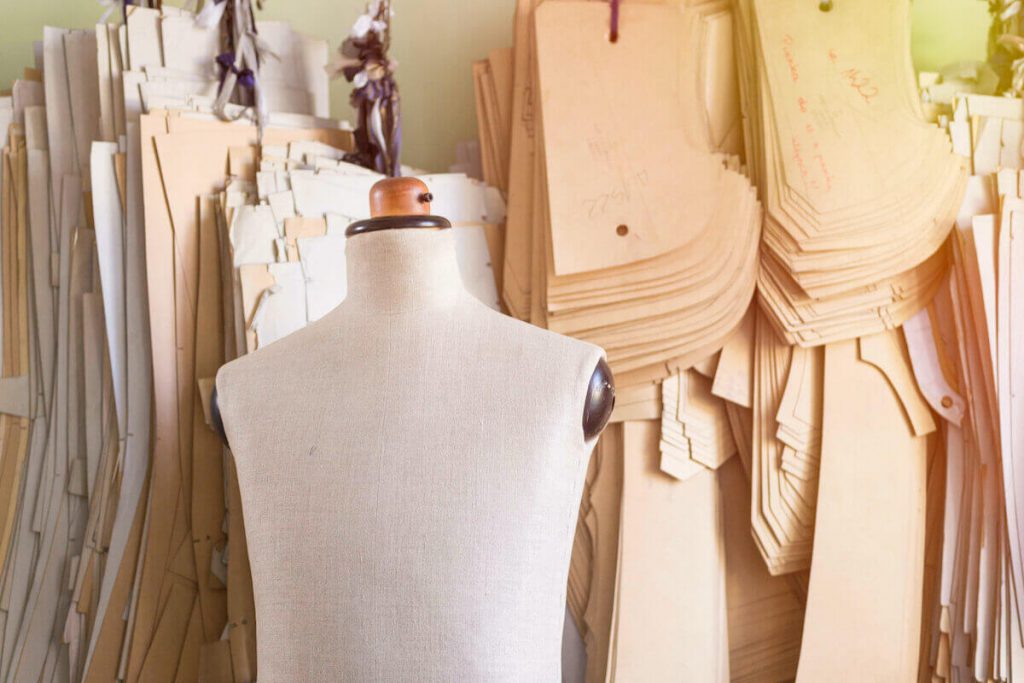 10. Start a YouTube Channel
Starting a Youtube channel is a great way to make money while sleeping. You'd need to identify a niche to focus on, and what the target audience constantly searches for on YouTube.
A lot of people get frustrated trying to make money through their YouTube channel just because they failed to go through the learning process first. You can't just wave a magic wand and start generating money.
You need to learn how you can grow a viral YouTube channel and turn it into a money-generating machine.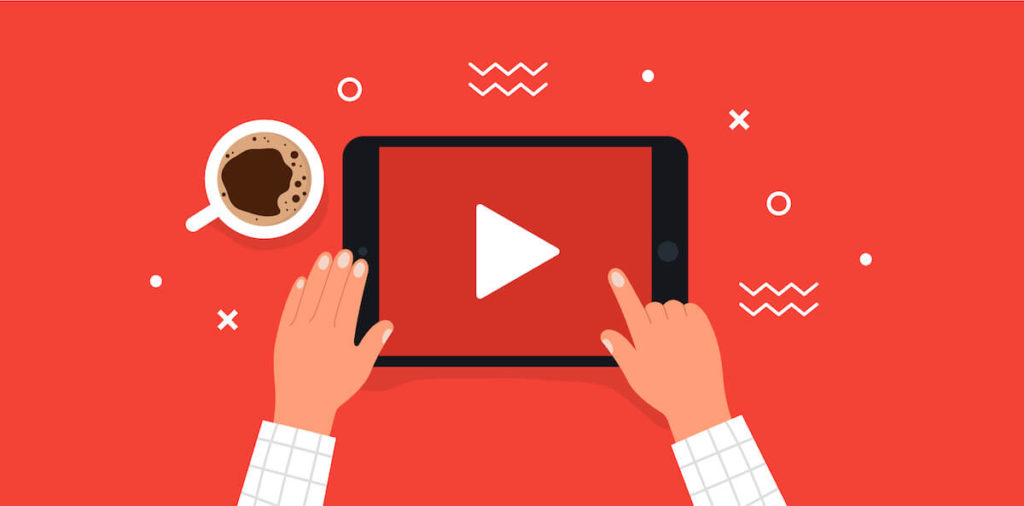 10. Ice block Production and Sale
When you talk about small business ideas in Nigeria, ice block production comes to mind. Nigeria is located within the tropical climate region with an abundance of sunlight and heat.
Unfortunately, the electricity supply is very poor, making it difficult for homes to maintain adequate stock of cold water in their refrigerators. This is what makes ice block production a money-spinning business in Nigeria.
People require ice blocks to keep their water and drink cold. Your market includes households around your neighborhood, retail shops, restaurants, and bars that need to keep their drinks ice-cold at all times.
The good thing about this business is that you can kick off with the little you have. You need a deep freezer as well as a medium-sized generator and you're all set. As you make money, you can scale up by acquiring an ice block-making machine. So, looking for a small business to do? It could be this.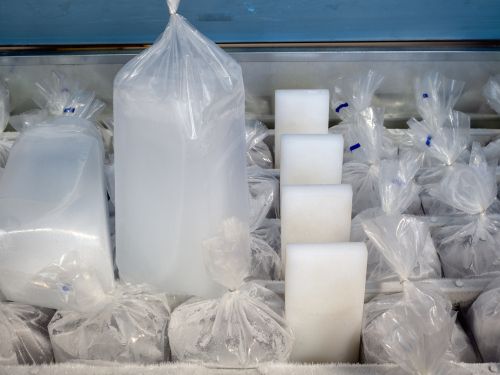 11. Liquid Soap Production
The market for liquid soap in Nigeria is so large that well-established brands are not meeting demand.
Every household in the country needs this product. So there will always be a demand for it. You just have to be the one supplying.
If you look around you, you will find homemade liquid soaps with no branding at all, packaged in used plastic bottles being sold for between N50 and N100.
This is one of the major investment opportunities in Nigeria today. You can make so much money producing liquid soap and selling it to supermarkets and other shops that retail to end-users, restaurants, bakers, caterers, and home keepers.
You may have to acquire some training that is available at vocational centers run by churches, government, and non-governmental organizations. Or better still educate yourself on home items.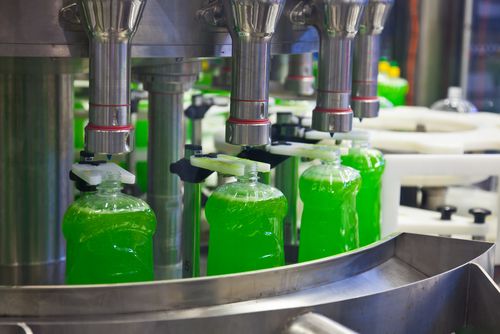 12. Car Wash
The need for a car wash will always be on the rise and anybody can do this business irrespective of age.
With a little more capital, you can start a car wash that appeals to upwardly mobile individuals by setting up a sitting area decorated with a TV set where your customers will sit while their cars are being washed.
You can make it a multiple income stream business if you have space by adding the sale of drinks, shawarma, etc to the sitting area.
The critical things needed for a car wash business are the space that can be rented, the source of water, and the washing machine.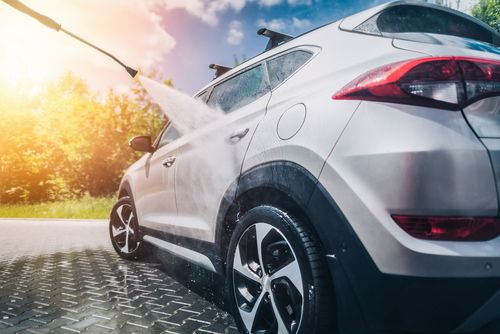 13. Rental Services
People constantly need things that they do not possess. Some of the things you can start contracting out include chairs, canopies, vacuum cleaners, cutleries, cooking utensils, music box, ladder, etc. Once you are known to be engaged in this business in your environment, you may not be able to meet demand.
If you have an interesting range of expensive gadgets or equipment, you might consider exploiting them for side income businesses hiring them out on hourly use basis. If the business gets going, you can add more items as you discover what people like renting. Prepare a leaflet, advertise in a local newspaper or use social media to announce your services.
This particular business idea can be capital intensive sometimes and may require you to check out some platforms like Branch loan, Carbon loan, Palmcredit, Renmoney, Aella Credit, Quickteller loan, Opay loan, and C24 loan where you can get an instant online loan in Nigeria.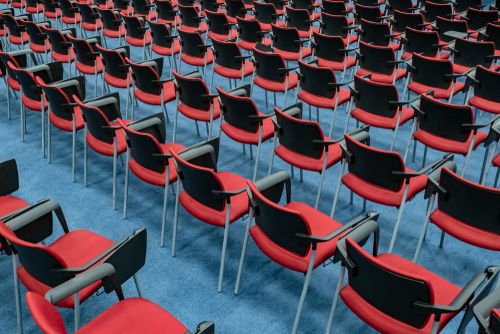 14. Mini Importation
The internet has redefined trade and commerce. Many people have struck gold by importing items online through eCommerce sites like Alibaba, Aliexpress DHgate, global sources, etc. With about N100,000 or even less, you're open for business.
Identify people's demands. Search all the eCommerce websites, and get a procurement agent to purchase these items. The agent will then send them to you to sell and make your cash.
Even with the falling value of the Naira, people who are engaged in this business still smile to the bank. Items you can import many varied and may include: mobile phone accessories, cosmetics, fashion items, etc.
This post is a very helpful resource on all you need to know about mini importation.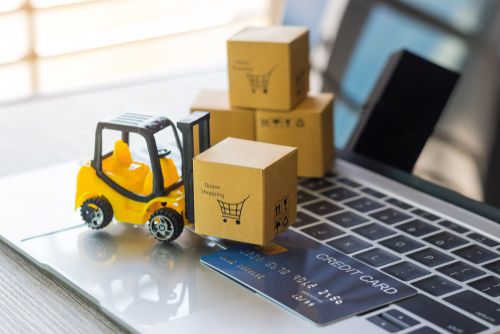 Related Post: What is Business Insurance?
15. Information Marketing
This is another internet-based business that has taken people out of poverty in Nigeria. Do you know anything that people don't know, or know something that other people know but can present it differently, or know someone who knows something that others may not know?
You may be on your way to making money by packaging the information in the form of a report, an ebook, video, or audio, and selling them online. This is one of the benefits of digital marketing skills.
Take note, you do not have to write it as there are many resources online to help you. You can outsource the writing on Fiverr, buy master resell rights or private label rights books, rewrite and rebrand to your choice and sell. It's important to note that making money from information marketing would require a good knowledge of digital marketing. You might want to check out some of the institutes offering digital marketing training in Lagos.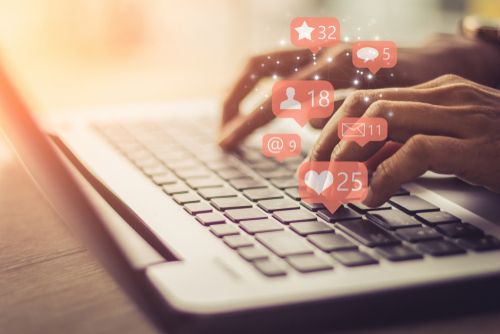 16. Website Design and Maintenance
Lots of businesses now have an online presence. Many high-net-worth individuals like politicians, chieftains of corporate organizations, and successful business people are now using online tools such as websites to promote their brands and personality.
This trend has increased the demand for website designers. If you learn how to use common design tools and build excellent websites, you are in for good business. With this business, you can earn a good fortune, all from the comfort of your home. Leverage freelance websites such as Upwork, and Fiverr for endless opportunities.
Learn how you can make up to N200,000 monthly as a web designer.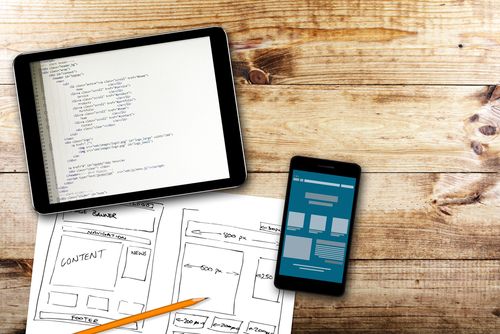 17. Call Card Business
This type of business is also known as the recharge card business in Nigeria. There is hardly any adult who doesn't own a phone. This is one of the reasons why those in the recharge card business are doing so well. You too can join the train as you begin to tap into the market.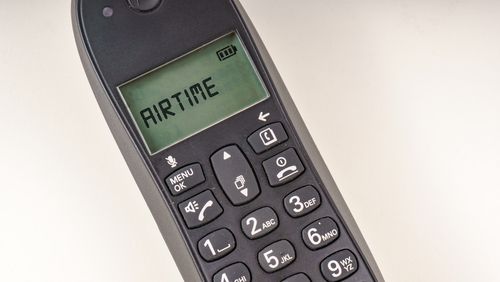 18. Food Cart/Mobile Food Business
Ask yourself this question – what sells fast in Nigeria? Food is one of the primary needs of man. Whatever the condition is with a man, he must eat. As a result, the food business will always be a lucrative business in Nigeria. It is one of the most thriving businesses in Nigeria.
The key to success here is to differentiate yourself by choosing a specialty menu, a niche, and a market segment. You cannot be everything to everybody.
Select your market carefully where the returns are higher. For example, you can choose to serve workers of big organizations like a digital banks, oil and gas companies, and multinational organizations and develop a relationship with their HR departments to allow you to bring your food during their lunch or within specific hours of the day. You can add special delivery of specialty food to busy executives as part of your service.
This particular business can be capital-intensive and so, you might want to explore grants for small businesses. Plus some platforms like Palmcredit, Branch Loan, Specta Loan, Fint Loan, C24 Loan, or Quickteller Loan where you can get an instant online loan in Nigeria.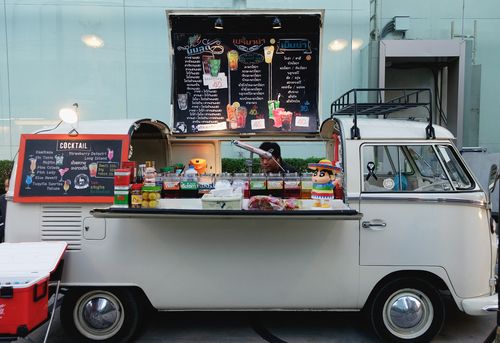 19. Sports Betting Agency
Thinking of how to make money in Nigeria? Think sports betting. This has become a goldmine business in Nigeria as the young and old take advantage of their love for football to make money while enjoying the round leather game.
This also explains the reason there is an upsurge in sports betting companies (bookmakers). Sports betting companies need agents to relate with players directly. You will need a neat environment for office space ( a shop will do), a generator, a computer, a printer, an internet connection, and a fixtures board.
Next, you sign an agency agreement with your bookmaker. With some companies, you make money in three ways: board game, virtual game and deposit you make on behalf of your customers. With N250,000, you can surely be in this business and begin to smile to the bank.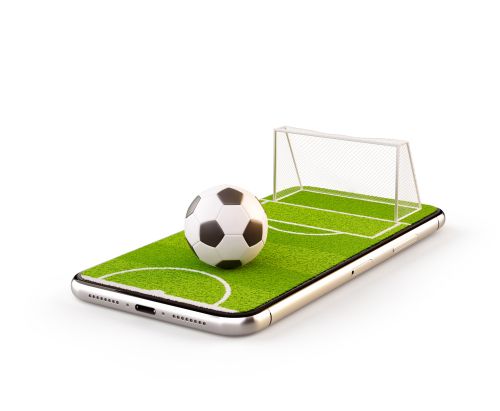 20. Cloth Designing and Tailoring
This business requires skills. So, the first step to your success is to acquire skills. Go for both English and traditional wear tailoring, fashion, and design training.
Once done, boom! You're made.
Cloth designing and tailoring is often a neglected business idea that is quite lucrative, and the good thing about it is that you can start it as a small-scale business if you like.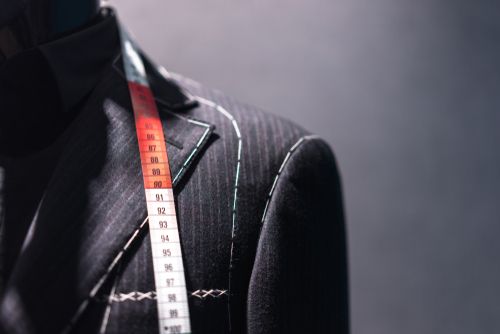 21. Okrika Bale Business
 This business is thriving very well in Nigeria as a result of the poor economy of the country. An average income earner in Nigeria hardly enters the boutique in the name of buying first-grade clothing.
So, the "Okrika bale" business is a good business to start anywhere in Nigeria but most especially in sub-urban and rural localities.
Lagos, Aba, Kano, and Onitsha have good markets to buy bales of clothes for sale. Startup capital for this business may vary; it depends on you but you can start with a small capital of N100000 to N200000.
22. Uberpreneur – Driving for Uber
Many people ask, "What business can I start with 2 million Naira?" If this is you, then you might want to consider Uber. There are many reasons why people choose to drive with Uber.
Some do it for the freedom to drive when and where they like. They're the boss, and they work for as long or for as little as they want, following a schedule that suits their needs. The average Uber driver makes between 80,000 – 120,000 Naira every single week.
Right now, Uber driving is one of the very lucrative business ideas in Lagos and a few other parts of Nigeria. It does not only allow you to work when you want (including nights or weekends) but also gives you the ability to earn some extra cash while doing so. While some drivers are doing this full-time, some only do it at night after the day job and on weekends.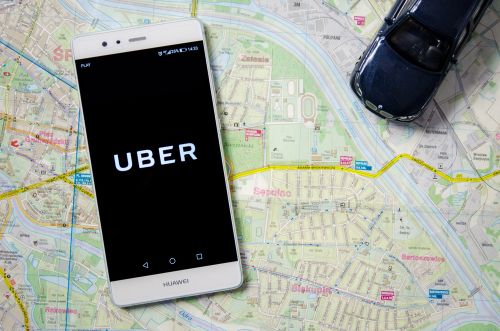 23. Freelance Content Development / Ghost Writer
What business can I start with 5,000 Naira as a student? Do you consider yourself a wordsmith? Setting yourself up as a freelance content developer could prove to be a side hustle or maybe even a full-time job. This is one way to make money online as a student.
Companies such as media agencies, blogs, and startups will pay big time for someone who can write a clean copy of content, whether it's for advertisements, websites, or blogs. Some will even pay you for your editing services.
You can refer to this post to see more ways on how to make money online in Nigeria as a student.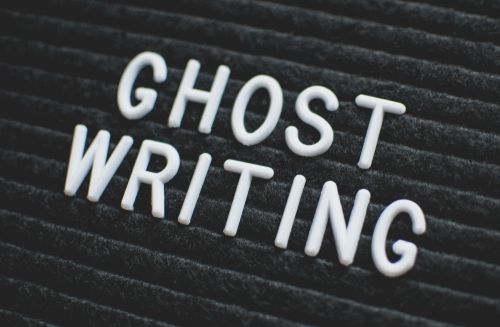 24. Cake and Cupcake Bakery
Making, decorating, and selling one-of-a-kind cakes and cupcakes for occasions ranging from birthdays to weddings to anniversaries is a great business idea for the hobby baker to pursue, and one that is potentially very profitable.
You can get started on a shoestring budget by baking and decorating right in your kitchen as a home baker. An effective marketing idea is to send samples of your cakes to interested parties to make sure they send business your way or showcase pictures of the cakes on Instagram using appropriate hashtags.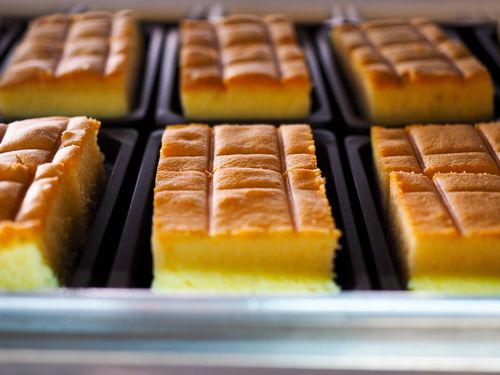 25. Small Chops Packaging
Starting a small chops packaging business is a lucrative business idea in Nigeria. Nigerians' desire for light meals like small chops has greatly increased in the past years.
Aside from big events like weddings, funerals, and birthday parties, small chops are also the preferred choice when gathering friends for a get-together, boat cruise, and time on the beach.
The great thing about small chops is that even though there are a lot of people offering this service, there certainly won't be a shortage of demand. The key to being a successful small chops business owner is creativity and packaging.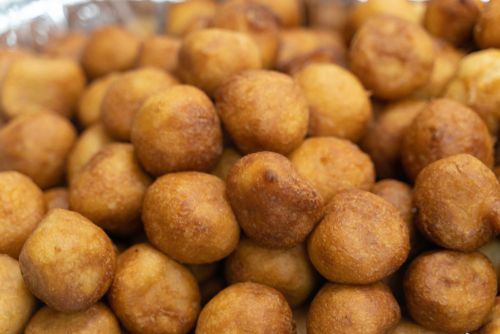 26. Dropshipping
This is one of the new business ideas in Nigeria. It is a form of business that you can start with very low capital. What you need is your laptop or smartphone, internet data, and your social media platforms e.g. Facebook, Twitter, Snapchat, etc. ( which could serve as your online shop)
This is one of the lucrative business ideas that has made people millions of naira. The secret of the business is identifying and knowing what the people need at a particular moment and knowing where and how to source for those items (AliExpress is a good place to start dropshipping in Nigeria).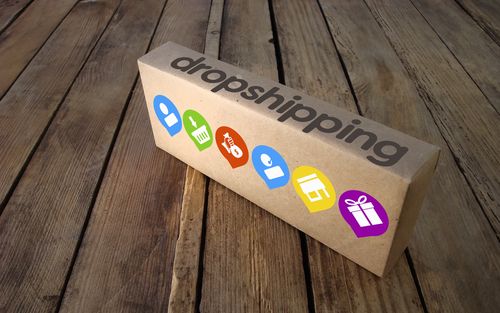 27. Social Media Marketing
The Social media space has grown to be an important tool that can drive not only the visibility of businesses but also their profitability.
Indeed, some forward-looking companies now have a social media strategy as a full-service function within their organization while some others outsource this service. This is why there is a growing need for people with social media marketing strategy and development skills.
Take advantage of this development to learn the tricks of using Facebook, Twitter, LinkedIn, Online Forums, and Blogs to sell goods and services and offer this to the many individuals and corporate organizations, including SMEs yearning to launch into the digital marketing space and make money for yourself. You can check this out on how to make money on Facebook.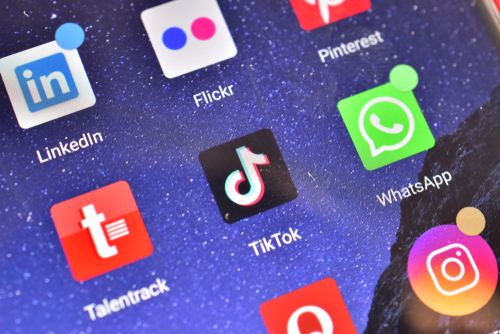 Do you need a loan? Be sure to visit this loan platform that allows you to compare loans from different lenders in minutes. It offers the best and ensures that you get nothing less.
28. Daycare Business
There will always be the need to make a living even after giving birth. This is one of the reasons why daycare centers make good money. The services they render are second to none and indispensable. If you have a penchant for babies and kids, then you can consider starting a daycare center.
One important thing you have to note before considering this kind of business is that you'll need to register it appropriately to avoid getting yourself into problems with the authorities. You can refer to this post to learn how to register a business name in Nigeria.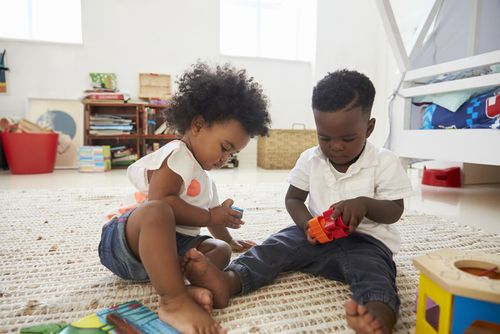 29. Dry Cleaning Business
This is one hot business idea in Nigeria at the moment. A lot of people have done well in this business and still are doing well. There are a lot of people who are too overwhelmed by work that they may not have the time to wash their clothes. Therefore, you may want to look into starting a dry cleaning business.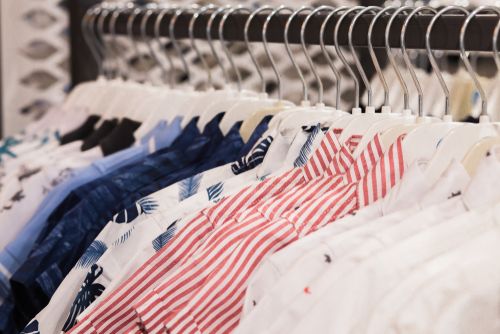 30. Restaurant Business
In Nigeria, the restaurant business has always been on the rise. This means that it doesn't go out of fashion. If you think that you are a great cook, you can start a restaurant business. You will be required to do a lot in the area of cooking very great meals.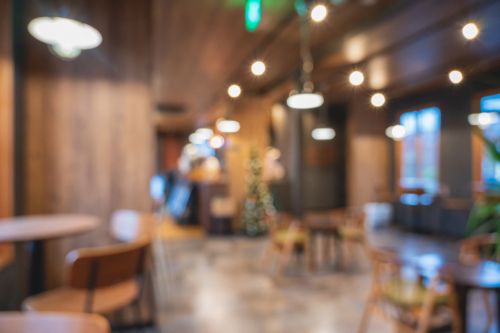 31. Car Rental Business
Cars all over the world aren't a luxury but a necessity. There are times however when some people may need car rental services. This is where you need a car rental business. Be sure you understudy an expert who can make you learn all the ropes within time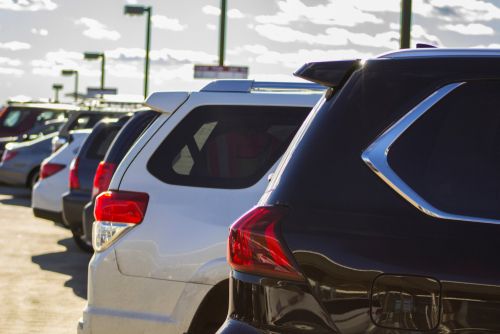 32. Hamper Business
In Nigeria, there are seasons when the hamper trade is at an all-time high. If you know you have the knack for gifts, then you can look into starting a hamper business. You will need to decide if you want to deal with already assembled hampers, or if you want to be the one assembling it.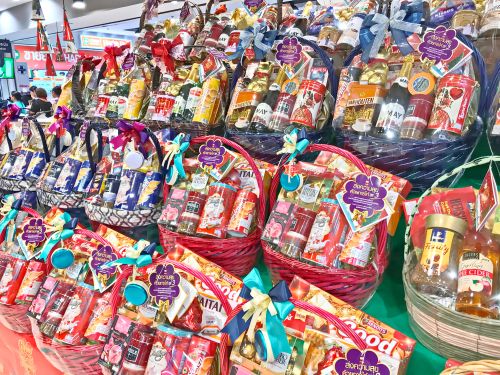 33. Film Production Business
Nollywood is one of the fastest-growing industries right now. Every often blockbuster movie is being churned out and those who are the helms of affair when it comes to film production are doing all they can to see that great movies are produced. You too can join the bandwagon when you start a film production business. You do not need any qualifications to join the train.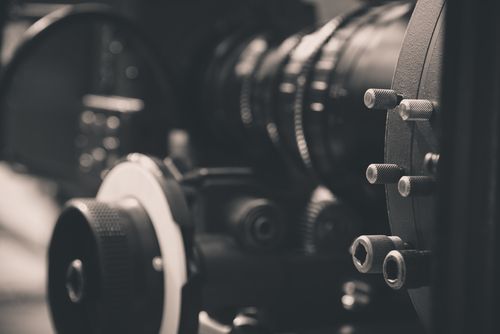 34. Eggs Supply and Distribution
Apart from their dietary needs, eggs are used to make many products such as confectioneries, cosmetics, soaps, hair conditioners, shampoo, glue, and face masks amongst many others. 
Supply of eggs is a business that can be started on a small scale and grow to become a big venture. If you want to go into this business, the first thing you must do is to identify poultry farms that produce quality eggs and/or large egg distributors.
Then develop a network of buyers who are many and varied around your neighborhood. To succeed, you just need empty egg crates and a delivery van. Minus the delivery van, you can start this business with less than N100,000.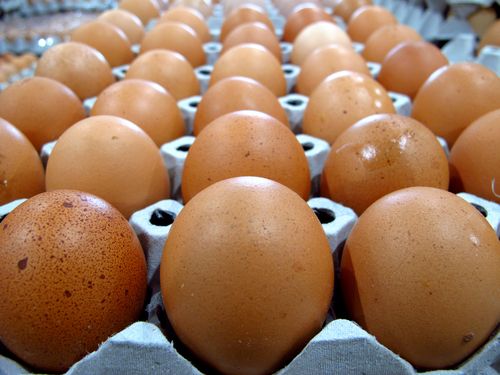 35. Internet Radio Business
If you are interested in going into the internet radio business, then you should be conversant with the fact that it is different from traditional radio setups – especially as the source for your internet radio business is a computer. Before starting this business, you should know what topics you would need to discuss to appeal to your target market, and what kinds of business you would be concentrating on.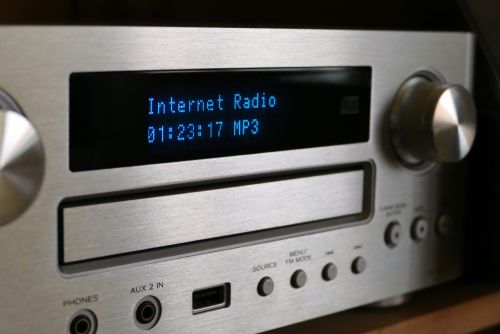 36. Mobile Car Wash Business
Mobile auto car wash eliminates the need for a physical business location, therefore limiting start-up costs considerably. As a mobile detailer, you will perform jobs in customer parking lots, driveways and garages, giving you the advantage of visibility for marketing purposes.
The downside includes not being able to work outdoors in inclement weather and the limitations of having to travel with all the necessary tools and supplies, including large quantities of water.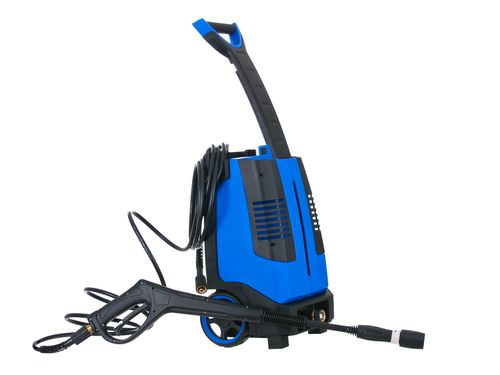 What do I need to start a business?
The basic things you need to do are to conduct market research, write a business plan, choose a business name, register your business, and fund it.
Can I get insurance for my small business?
Of course, you can. There are small business insurance plans designed to cover losses you might incur while doing business
Can I start a business without capital?
Yes, you can. An online business in Nigeria that pays can be started with very little or no capital. There's even an option to have access to supply chain finance. All you need is to have the required skill and be able to convince a prospective client to work with you. You can also learn smarter ways to invest money here in Nigeria and ways to save money as a family.
What businesses are in high demand?
Online businesses like email marketing, affiliate marketing, content marketing, website design, information, and blockchain technology are currently high in demand, and this may not be changing anytime soon.
Frequently Asked Questions
What do I need to start a business?
The basic things you need to do are to conduct market research, write a business plan, choose a business name, register your business, and fund it.
Can I get insurance for my small business?
Of course, you can. There are small business insurance plans designed to cover losses you might incur while doing business.
What businesses are high in demand?
Online businesses like email marketing, affiliate marketing, content marketing, website design, information, and blockchain technology are currently high in demand, and this may not be changing anytime soon.
Can I start a business without capital?
Yes, you can. An online business in Nigeria that pays can be started with very little or no capital. There's even an option to have access to supply chain finance. All you need is to have the required skill and be able to convince a prospective client to work with you. You can also learn smarter ways to invest money here in Nigeria and ways to save money as a family.