Top Mobile Insurance companies have taken a hint on the growing phone risks and have devised means to secure one from worrying over future uncertainties that come with using a phone.
With special peculiarity to Nigeria, mobile insurance coverage comes with a package that covers not only mobile phones but also home appliances.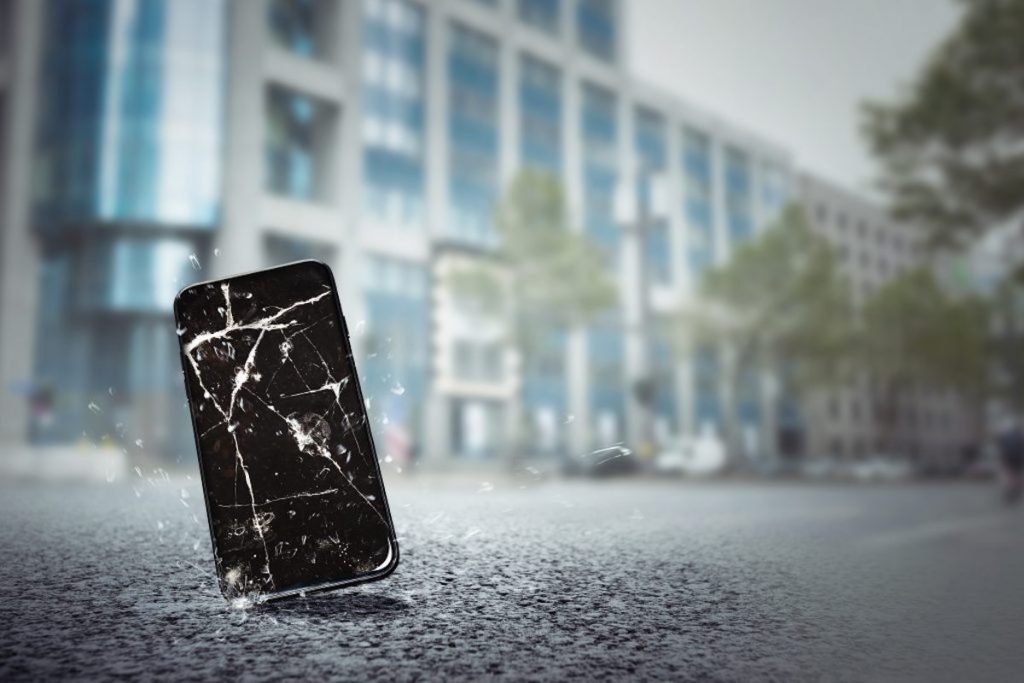 Walk past five people and you'll notice that almost everyone has a smartphone. It is sophisticated and trending but it is fragile.
It is almost impossible to be the perfect handler of any phone, no matter the brand – either made of rock or made of glass. Be wise to insure the phone for any accidental damage.
Read – Travel Insurance and How It Works.
Mobile insurance in Nigeria
The mobile insurance industry has expanded its scope even in Nigeria. A country with a high population of people using mobile phones has got the need to secure a massive amount of gadgets in the market.
For instance, if you want to insure your priced mobile phone, you have to accompany it with your home appliances like television, refrigerator, laptops, paintings, and other gadgets. This package does not require you insure a house, it only protects you from the uncertainties of the personal appliances integral to your well being.
Phone companies have also partnered with insurance organizations to make mobile insurance inclusive of itself. The solution lies in either getting your phone insured or staying extra careful with your phone.
What are the mobile Insurance Companies in Nigeria?
The top 5 mobile insurance companies in Nigeria include:
1. IGI Phone Insurance
Industrial And General Insurance Plc,(IGI) partnered with Slot Systems Limited in 2015 to provide insurance protection for mobile phones. With reference to the cost of phone screens, the plan provides protection against screen damage. Apple, Samsung, HTC, LG and Sony are the brands that are covered. Ever heard of anyone who gets to replace a Samsung screen without thinking of the cost? I doubt that. This screen damage insurance covers such risk
2. Samsung Phone Protection Plus
The phone brand, Samsung has an insurance plan called Protection Plus that covers cracked screens and other damages that can occur while using your phone. Recall when the thought of buying a Samsung phone causes a heart skip when you think of the afterthought of buying a new screen. Now, you got protected with this plan. However, it only covers their flagship phones. You can check out this Samsung online store Nigeria for more details.
3. Pointek Phone Insurance
If there is something pretty every phone owner can relate to is phone theft. These insurance plans cover this misfortune. It is a misfortune as phones are huge investments for many today. Just a few people use the 3310s and the 'touch light' phones, smartphones are rampant but are not so cheap. It is entirely normal to feel hurt if it gets stolen.
4. Jumia Phone Insurance
In partnership with AXA Mansard, you can buy an insurance plan on Jumia. This plan covers liquid and screen damage. The cost of the plan depends on the price of the phone purchased.
5. Konga Phone Insurance
The company has a gadget protection plan sponsored by Cornerstone Insurance Plc. It covers the screen, audio port, water, power port, and keyboard damage. Konga has coverage for laptops too as the keyboard damage indicates.
Conclusion
Lastly, note that some of these brands only work on brand new phones. However, their service is valuable especially when you own an expensive phone. To purchase any of this insurance, simply visit their official website.
Do you need a loan? Be sure to visit this loan platform that allows you to compare loans from different lenders in minutes. It offers the best and ensures that you get nothing less.