What does Professional Indemnity Insurance Mean?
Indemnity Insurance is a contractual agreement in which one party guarantees compensation for actual or potential losses and damages sustained by another party like in events of error of omission, misjudgement or any other specific event leading to a loss
It is also known as Professional Liability Insurance and is designed for professionals and service providers who often provide counsel, advice or specialized services.
This insurance policy provides cover for legal costs and expenses incurred in your defence. Do you know why Professional Indemnity falls under the Business Insurance policy? It provides compensation claims for businesses sued by a client for making a mistake leading to financial loss. 
What does Professional Indemnity Insurance cover?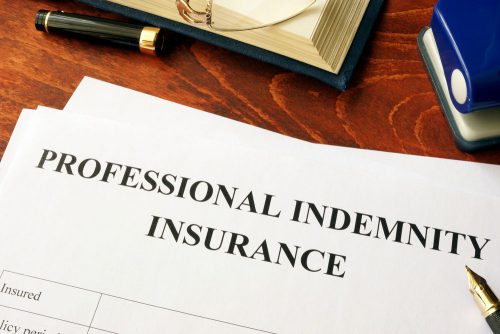 Professional Indemnity Insurance covers the following situations highlighted below:
Making a mistake at work or provide bad service
Using copyright-protected content without permission
Sharing confidential or sensitive information without consent
Losing client's document or data
Publishing false or misleading statement that damages a person's company or reputation.
KEY FEATURES
It is a comprehensive form of insurance
It protects against claims that may have occurred either from negligence, omission, or failure to perform that results in the financial loss of a client.
A client who suffers a loss can file a claim and the indemnity insurance in response will pay litigation (the process of taking legal action) costs as well as any damages awarded by the court
It does not cover court costs, fees or settlements
AIICO, Zenith Life, Old Mutual, Allianz are a few insurance companies in Nigeria who offer professional indemnity insurance services
Who Needs Professional Indemnity Insurance?
If you are a company that gives advice or provides professional services, you should consider buying PI Insurance. Handling client data or intellectual property also requires professional indemnity. By and by, virtually all professions -from accounting to architecture- belong to one category or the other. Like we established earlier, you could be liable for millions of naira worth of legal fees and compensation payments. This is not to mention lost income from the time spent defending any allegation.
Professional Indemnity Insurance also does not marginalise teachers, as well as freelancers in the game. IT Professional? Designer? Photographer? Consultant? It appears more to us that rendering a professional service 'automatically' requires PI Insurance. While PI safeguards businesses, you may not be obligated to secure one if it doesn't fit the context we have established earlier.

CONCLUSION
While many organizations continue to overlook the importance of indemnity insurance until the legal claims start piling up. However, certain professionals MUST carry Indemnity Insurance due to the nature of their operation. Professionals like financial advisors, insurance agents, accountants, mortgage brokers and even attorneys are all strongly advised to have an indemnity insurance
This is so because, in the course of dispensing their duties, they are potentially liable to the act of negligence even with the best of intentions