Although the topic of insurance might be common to people in the corporate world and even society, the question of what are insurance agencies and insurance companies could be hard to distinguish. Therefore, many can't tell if an insurance agency is different from an insurance company, or which is better to go to for insurance.
This is why we have written this article, as it clarifies everything you need to know before deciding the best insurance agency in Nigeria to relate with. Although the answer is not completely black and white, we'd draw that distinctive line for you.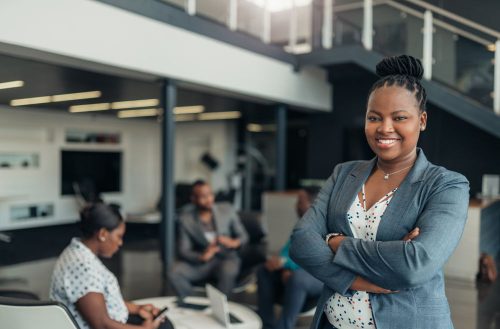 The overview in Nigeria
The Insurance agency industry is one of the thriving parts of Nigeria. It has come a long way since its early days of having to deal with the mass ignorance of citizens. Today, programs like NHIS and the compulsory insurance Act have ensured the widespread of its knowledge. Also, there are several insurance agencies that now exist, filling the gap of insurance agencies being unable to directly reach low class citizens.
What is an insurance agency?
It is simply the same as an insurance agent. However, the only difference that may exist is that an agency refers to more like a company, while the agent refers to the person. In all, they perform the same function. An insurance agency in Nigeria is an individual or company, authorized by a carrier to sell its product. Also, the agreement mostly includes a percentage of the sale in compensation for their service.
As an operator in Nigeria, insurance agencies are regulated by the Nigerian Laws. In addition, insurance agencies mostly sell insurance from different companies, therefore they always have something for every customer. On the other hand, we could also have an exclusive agency or agent that only sells products from a single insurer.
Is an insurance agency the same with an insurance company?
No, they are not the same. An insurance company is the organization primarily responsible for writing policies, bearing risks, and paying claims. Therefore, when push comes to shove, it's your insurance company that pays up, not the insurance agency. Furthermore, the work of the agency is to represent an insurance company to customers. Like earlier said, they sell policies on behalf of an insurance company or companies and get compensation from the deal. In addition, both the company and agency in Nigeria is regulated by the laws of the country.
How does an insurance agency in Nigeria work?
An insurance agency in Nigeria simply functions like affiliate marketing. Therefore, they gather policies from insurance companies and sell them to customers on their behalf. Also, although they are laws guiding insurance agencies, they ultimately do not exactly have to possess the resources of an insurance company. Read up on history of insurance. However, this does not mean that there do not have minimum requirements as to assets and financial strength.
An insurance agency in Nigeria typically markets for the insurance company and gets paid based on a pre-agreed commission. They are always available to answer customers' inquiry, questions and guide them through the insurance plane, unlike companies whose staff usually have too many to handle.
Conclusion
Insurance agencies are very important to the balance of the insurance ecosystem in Nigeria. In reality, this is because they provide that vital missing marketing link between customers and the insurance companies themselves.
You can find a list of Top Insurance Company here and also the list of registered insurance brokers in Nigeria.