Except you're an Insurance expert, a professional in the subject for discourse, or some really versatile fellow, 'Engineering Insurance' may appear pretty novel just like cyber insurance.
Life Insurance, Health Insurance, or Automobile Insurance are probably the commonest forms of insurance we know in Nigeria.
Engineering Insurance may appear uncommon in this part of the world because it appeals to a specialized niche. However, it is noteworthy to mention that there are insurance providers offering its services in Nigeria.
Let's explore the dynamic symbiotic relationship between Engineering and Insurance. Grab some popcorn and a drink.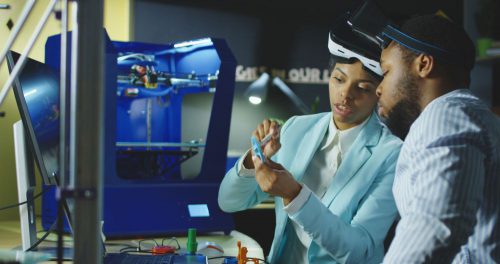 What is Engineering Insurance?
Engineering Insurance is a branch of Insurance that covers risks concerned with accidents related to engineering.
The Engineering Industry is all about designing and creating, and building and construction. As a technical-riddled sector, there are tendencies for the eruption of accidents and construction-related perils.
Therefore, to put more technically, Engineering Insurance caters to the varying forms of uncertainties affiliated with on-site construction, including machinery and plant usage.
Types of Engineering Insurance
There are Insurance companies in Nigeria offering some or all of the types of Engineering Insurance we shall be examining subsequently.
1. Plant All Risk Insurance
Recall how we made reference to 'machinery and plant usage' in our definition of Engineering Insurance?
Simply put, this insurance policy is streamlined to cater to loss and unforeseen damages of operational tools.
Construction equipment and operational machinery are susceptible to wear and tear due to their exposure to extreme environmental conditions.
Do you own or operate engineering plants and machinery? You may want to consider securing a 'Plant All Risk Insurance' policy.
2. Machine Breakdown Policy
As the name implies, the Machine Breakdown Policy provides cover losses for sudden or unexpected damage of equipment – especially while they're still in use.
Both internal and external damages are covered in the Machine Breakdown Policy. Some of these internal damages could include lubrication defects, electrical damage, overheating, and the like.
If you own a factory or refrigeration unit(s)? The Machine Breakdown Policy could also prove invaluable in the protection of your assets.
3. Electronic Equipment Policy
Many times, this policy covers systems and devices that attract low voltage and power.
Do any devices come to mind? Okay, they include common ones like computers, UPS, stabilizers, and the like. Medical equipment like ultrasound machines and x-ray machines are not marginalized in the league.
Therefore, the insurer will be responsible for the cost of replacement or repairs necessary to reinstate the former state of electronic equipment and devices.
4. Contractor's All Risk Cover
You guessed right with the title and its description – it covers contractors and provides financial protection against damage or loss incurred during construction projects.
Also, like the other forms of Engineering Insurance we have described, the Contractor's All Risk Cover provides cover against loss or damage to plants and equipment.
This policy resonates with our reference to on-site construction uncertainties. It is peculiar to civil engineering projects like buildings, flyovers, airports, and the like.
Did I also mention that the 'Contractor's All Risk Cover' covers fire accidents during ongoing construction work? This is, however, majorly subsumed under the Fire Insurance Policy.
5. Erection All Risk
Here, the risk covered deals with the erection of machinery or plant structures. Other than it includes, installation activities, commissioning, and testing of machinery.
The context of the equipment we have been describing since inception is engineering-inclined as we have initially established.
For instance, equipment like excavators, bulldozers, graders, trenchers, loaders, tower cranes, pavers, and many more; depict the on-site construction machinery.
Does this description appear like what you're involved in? You should include securing an 'Erection All Risk' policy in your to-do list.
Conclusion
What kind of Engineering Insurance Policy tickles your fancy? Although they bear similar characteristics, they each appeal to distinctive purposes. Review your needs vis-a-vis the key deliveries of each Engineering Insurance policy.
Do you need a loan? Be sure to visit this loan platform that allows you to compare loans from different lenders in minutes. It offers the best and ensures that you get nothing less.
You May Also Like: Top 10 Engineering Companies in Nigeria