NAICOM – History and Overview
The National Insurance Commission, NAICOM regulates the practice and operations of Insurance in Nigeria. The Act of 1997 ensures the overall administration and supervision of the insurance business in Nigeria
It is only customary that for every professional field, there is an established body that regulates its practice.
For instance, the practice of Public Relations is regulated by The Nigerian Institute of Public Relations [NIPR].
The Financial Reporting Council of Nigeria sets accounting standards in Nigeria, while The Chartered Institute of Personnel Management [CIPM] regulates the practice of Human Resources.
This drives home the point that; established bodies oversee the practice, as well as supervision bordering certain professions.
Drifting away from these, the Insurance profession also boasts a governing body. NAICOM also protects insurance policyholders – the general populace, beneficiaries, and third parties to insurance contracts.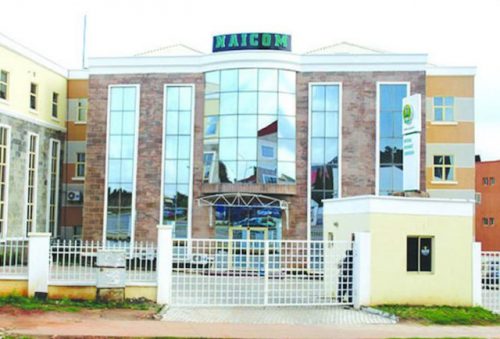 Functions, Obligations and Mandates of NAICOM
NAICOM the following responsibilities – as specified in the enabling law [NAICOM Act 1997]:
NAICOM establishes standards for the conduct of insurance business in Nigeria.
It approves rates of an insurance premium which shall be paid in respect of all classes of the insurance business.
Additionally, it ensures adequate protection of strategic government assets and other properties.
It regulates transactions between insurers and reinsurers in Nigeria and those outside of Nigeria.
It acts as an adviser to the Federal Government on all insurance-related matters.
NAICOM approves standards, conditions, and warranties applicable to all classes of the insurance business.
Furthermore, it protects insurance policyholders, beneficiaries, and third parties to insurance contracts.
It publishes annual reports and statistics of the insurance industry.
Also, NAICOM liaises with; and advises Federal Ministries and other Government Agencies on matters relating to insurance. This may be contained in any technical agreements to which Nigeria is a signatory.
It contributes to the educational programmes of the Chartered Insurance Institute of Nigeria and the West African Insurance Institute.
Finally, NAICOM carries out other such activities connected or incidental to its other functions under the Act.
Operational Management at NAICOM
NAICOM operates under three divisions. Under each, we shall list the units embedded in them.
1. Commissioner for Insurance's Division
Legal and Board Secretariat
Corporate Affairs
Audit
Procurement
Information Technology
Research, Statistics, and Corporate Strategy directorate
2. Technical Division
Inspectorate Directorate
Authorisation and Policy Directorate
Supervision Directorate
Enforcement and Compliance Unit
Complaint Bureau Unit
3. Finance and Administration Division
Finance and Accounts
Administration and Human Resources
Servicom Unit
The NAICOM office address is 1239, Ladoke Akintola Boulevard in Garki II; Abuja.