What is Home Insurance?
Home insurance protects you financially in the event of circumstances that could make you lose your property. It is a type of insurance that covers the residence and various items one can lose to theft, fire, lawsuits, etc. Basically, this type of insurance is a necessity because it also protects your home from damage and theft.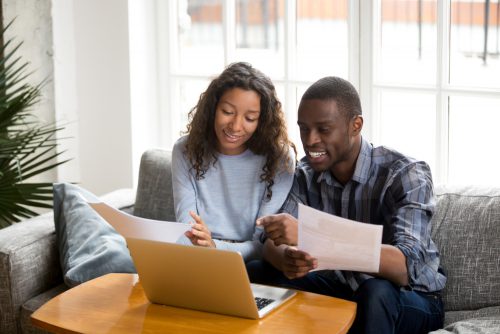 An Overview of Home Insurance
Home Insurance, also called Homeowner's Insurance is a type of insurance that covers your home. It takes care of the cost of any damage in your home depending on your insurance agreement. Basically, it combines a wide range of personal insurance protections. These personal insurance protections can include damages to your home, its contents as well as loss of your personal possessions.
In addition, standard home insurance covers your home, the things your keep inside, and unforeseen disasters. Read more about insurance premiums in Nigeria here.
What does an Insurance policy cover?
Although you can customize your home insurance policy, it offers some standard elements. A typical home insurance policy covers your belonging and home structure. They generally come as "package policies".
This simply means that its coverage includes both damage to your property and legal responsibilities for damages to others. Below are some damages a home insurance covers:
1. Internal and external damage to your house
In the event of a disaster, your home insurance will cover the cost of repairs in your home. However, the cost of destruction caused by headaches or poor home maintenance is not included.
You may need to insure other freestanding structures. Additionally, home insurance pays for the cost of furniture, clothing, or home appliances.
2. Personal liability for damage and injuries to third-party
Personal liability is another package your home insurance covers. Basically, liability coverage protects you from lawsuits that people file against you. This package covers the medical expenses of others who sustain an injury on your property.
Lastly, standard home insurance covers the costs of items you take around, whether out are on holiday,
What are the benefits of buying home insurance?
Home insurance has several benefits. Some of them include:
1, It protects your main dwelling.
We all know that shelter is one of our most basic needs. Now, imagine dealing with the total loss of your home. Certainly, you would not like that experience. This shows that having home insurance protects your home from unforeseen circumstances.
2. It covers additional living expenses
Imagine a situation where a disaster forces you to move away from your home temporarily. Your home insurance policy will cover temporary living costs like hotel bills until you return home.
3. Guests medical protection
If a visitor sustains an injury in your home, your home insurance will take care of their medical bills. This will help you lighten your financial burden.
4, It protects your personal belongings
Home insurance also includes your personal belongings. This coverage helps replace your damaged belongings like furniture, electronics, etc.
The four benefits sum up what home insurance is all about.
Home Insurance in Nigeria: How it Works
Generally, in Nigeria, home insurance covers personal items that are usually present in the home. These include TV, computers, phones, documents, etc.
Typically, you might not insure these items as a single cover. Except the sellers or manufacturers cover them directly.
So if you want to insure your TV, it will fall under Home Insurance. Depending on the company, you'll have to protect at least two or three items in the house for home insurance to be activated. This type of insurance can also cover accidents that may happen in the home. Read more about home insurance in Nigeria.
Home Insurance Coverage
Liability for third party losses
Cover on items you take out and about, whether you're at home or on holiday
Death
Bodily Injury
Fire
Burglary & Theft
Environmental damage (rain, lightning, and wind)
What are the home insurance limits?
You must always note that all coverages come with a limit. Therefore, the limit of your home insurance will depend on your package. With the insurance company. Standard home insurance should cover damages to your house and belongings.
Bottom Line
Acquiring a house is one of the most important investments you will make. Therefore, it is important for you to buy home insurance to protect your investment. Home insurance will ensure you enjoy your property and save you from the financial stress of paying for damages.
Do you need a loan? Be sure to visit this loan platform that allows you to compare loans from different lenders in minutes. It offers the best and ensures that you get nothing less.