Estimated reading time: 8 minutes
Insurance is an important service that helps to protect yourself, your business, and your family against unexpected events.
However, as much as you don't want these events to happen, the fact is, you cannot avoid them, which is why they refer to them as unexpected.
But, the good news is, whenever they happen, insurance promises to get you covered.
Therefore, to help safeguard your family, businesses, and yourself against potential risks, we have compiled a complete list of insurance companies in Nigeria that you can choose from.
It is important to note that there are several other insurance companies in Nigeria, but here is a list of our top 25 insurance companies in no particular order.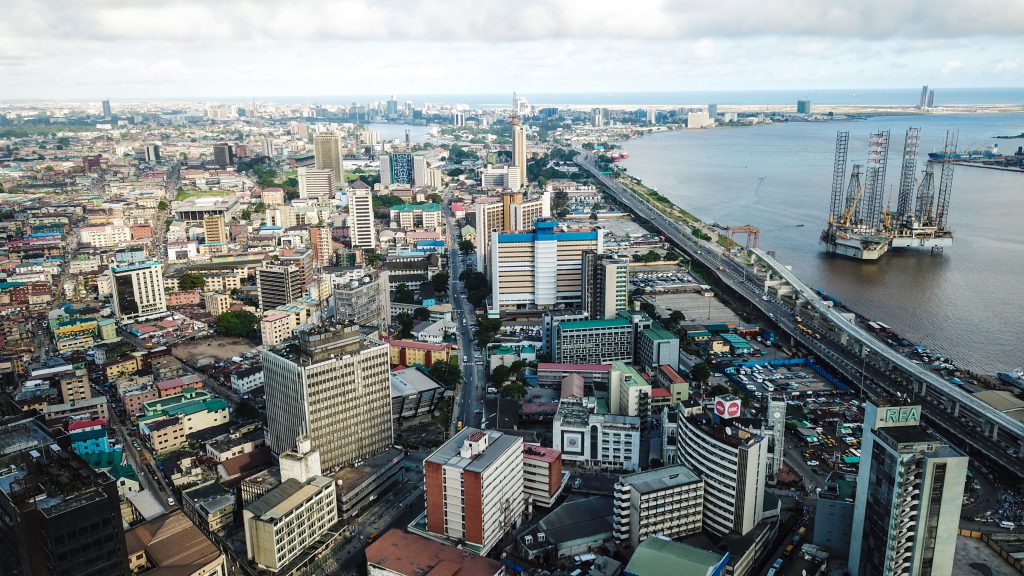 Top Insurance Companies in Nigeria you should know – 2022
1. AIICO Insurance Plc.
AIICO insurance is one of the top guns in the Nigerian Insurance Industry. They established this company in the year 1963, and they have since moved up the ladder of the insurance industry to be one of the top players. Furthermore, they focus mainly on General Insurance, Life assurance, special risks, Health, Asset management, and pension management.
2. Leadway Assurance Company
Leadway Assurance came into existence in the year 1970, and ever since then, they have been very active in the insurance business. They major in business, life, and pension insurance. In addition, they also offer allied financial services. This includes portfolio management, credit bond, and miscellaneous and financial losses.
3. Custodian and allied insurance
Custodian and Allied Insurance is a wholly-owned insurance company with the aim to cover its customer's innovative insurance products needs. This they believe will help guarantee customer's satisfaction. Furthermore, they offer a wide range of insurance plans tailored to meet your needs.
4. Cornerstone Insurance Plc.
Cornerstone Insurance came into existence in 1991 as a private limited liability company. However, in the year 1997, they became a Public Limited Liability. They are a dedicated insurance company and put their client needs first in all situations.
5. AXA Mansard Insurance
AXA Mansard belongs to the AXA Group. They are one of the worldwide leaders in asset management and insurance with well over 160,000 employees. In addition, they serve about 107 million clients in over 60 countries.
6. African Alliance Insurance Plc.
AAI came into existence in the year 1960, and since then they have built a reputation for themselves in the insurance industry. They focus generally on insurance products that are tailored to meet your needs. Some of their policies are investment insurance plan, Annuity assurance, Group life Assurance, etc.
7. Lasaco Assurance Plc.
Lasaco is a financial service and composite insurance incorporated in December 1979, Lasaco is an acronym for Lagos state Assurance Company Limited. They got their license to operate as an insurer in Nigeria in the year 2980. Lasaco major in General Insurance, Life Insurance, and online payment.
8. Anchor Insurance:
Anchor Insurance is one of the notable insurance firms in Nigeria. NAICOM registered them in the year 1989, and in November the same year, they started operation. Anchor Insurance specializes in General Business Insurance. People love anchor insurance because they see customers as the reasons they are in business. This means customer's need is their priority.
9. Goldlink Insurance
They incorporated Goldlink Insurance on 15th April 1992 as a Private Limited Liability Company. However, in the year 1993, to be precise September, they became a full-fledged insurance company. Because of Goldlink's insurance dogged commitment, they have been able to stand tall in the insurance industry. Goldlink specializes in General Business, Life, Travel, and Motor Insurance.
10. Continental Reinsurance
Continental Insurance started as a private insurance outfit in the year 1985. But in 1990 they became a full-fledged insurer. They offer non-life and life insurance. Besides this, they have a well-diversified business mix and customer base. It is their goal to become one of the most recognized insurers not only in Nigeria but in Africa.
11. Consolidated Hallmark Insurance
CHI Plc. also known as Consolidated Hallmark Insurance is one of the leading Insurance companies in Nigeria. They have the determination to change the way people see insurance in Nigeria. CHI Plc. believes they can achieve this through the help of technology and the professionals they have on board. Furthermore, Consolidated Hallmark has several insurance offerings tailored to meet your needs.
12. FBN Insurance
First Bank of Nigeria Insurance is a subsidiary of the First Bank of Nigeria. FBN insurance is basically a life insurance business aimed at providing coverage for individuals and corporate organizations. They design the FBN Insurance products to basically help you enjoy the peace of life that comes from managing everyday risks.
13. Niger Insurance Plc.
Niger Insurance is a fully computerized insurance company. They major generally in all classes of insurance and offer a wide range of customer-oriented and innovative services. The management team of Niger insurance is highly competent with extensive managerial skills.
14. NEM Insurance
NEM Insurance has been around for a very long time. They generally started out in Nigeria as Edward Turner and co. However, in 2007, they merged with Vigilant Insurance Company to transact all forms of general insurance. Over the years, they have expanded their operations in the West African subregion. NEM insurance majors basically in general insurance and special risks.
15. Mutual Benefits Assurance Plc.
Mutual Assurance over the years has strengthened to be one brand you can trust in Nigeria. They are basically an organization with an interest in different sectors of the Nigerian economy. They have over 3,000 staff and a customer base of 250,000.
16. Staco Insurance Plc.
They incorporated Staco In Nigeria in October 1991. However, in 1994, under a new name, they started operating in the insurance business. They licensed them to transact all classes of the insurance business. This includes General Insurance and Special Risks.
17. Nicon Insurance
NICON is one of Africa's leading insurance companies. They were formally owned by the Federal Government of Nigeria, to assist in developing the insurance industry. However, in 2005, they were privatized. They have offices in all the 36 states of the federation. In addition, they have several policies tailored to meet your insurance needs.
18. Royal Exchange Plc.
The Royal Exchange brand is significant in the Nigerian financial market, most especially in the insurance field. In 2008, they were re-organized into a group structure to execute their vision for the financial industry. Royal Exchange Insurance specializes generally in carrying out Non-life insurance business in Nigeria.
19. Guinea Insurance Plc.
Over the years, Guinea Insurance has always lived up to its name, which is to be ahead of other insurance companies in the provision of risk management solutions. In fact, they are one of the major players in the provision of first-rate financial risk solutions in General Insurance and special risks. Guinea insurance has a strong capital base, high qualified professionals, and they operate using modern technology.
20. Coronation Insurance Plc.
Coronation Insurance is generally one of the leading companies in the West Africa Insurance industry. They came into existence in 1958, and over the years they have garnered experience in risk management and underwriting. Furthermore, they offer a wide range of product and services that covers, life, general and special risk businesses.
21. Great Nigeria Insurance Plc.
The aim of GNI is to basically live up to their business philosophy encapsulated in their values. Over the years, they have assembled a vibrant and purposeful team made of highly experienced professionals. Their shared values are basically professionalism, empathy, team spirit, innovation, integrity, and excellence.
22. Standard Alliance Insurance Company Limited
Standard Alliance is one of the high-profile technology and customer-oriented insurance firm in Nigeria. They rank among the best and most respected in the insurance industry because of excellent product and service delivery. They specialize in general and special risk insurance.
23. Law Union and Rock Insurances
Law insurance unions have been around for a while. They are one of the first generation insurance companies to open offices in Nigeria. They began operation in 1951, and since then they have worked hard to become one of Nigeria's leading insurance companies. Law and Union majors in general insurance policies.
24. Sovereign Trust Insurance Plc.
Sovereign Trust commenced business in the year 1985, following their restructuring as the Grand Union Assurance Limited. They operate Nationwide through their network of branches across the Nation. Sovereign Trust majors generally in a wide range of products and services tailored to meet your needs.
25. Regency Alliance Insurance Plc.
With over 20 years of experience in the Nigerian insurance space, Regency Alliance basically remains unrivaled in the General insurance business Market. They provide you with the best insurance service that they cultivate from their deep underwriting expertise. Furthermore, they offer a selection of customized insurance products in collaboration with their intermediaries and technical partners.
Conclusion
There are some notable insurance companies which did not make the list. You might also want to check on them or read about them and find the one that interest you. There are some notable Insurance companies that are omitted from the list. You might also want to know more about them and see if they best meet your demand. Examples are Veritas Capital Assurance, Sunu Assurance Limited, Linkage Assurance …
Finally, it is important to note that insurance is a sure way to secure yourself against potential risks. Therefore, you can leverage any of the insurance companies listed in this article to provide coverage for yourself, your family, business, and properties against any unexpected event.