Everybody plans to retire someday. Therefore, it is necessary for an individual to plan ahead and entrust their pension funds into safe hands. Amazingly, there are a lot of options to choose from before making a final decision. Basically, this article looks at some of the top 10 best pension companies in Nigeria at the moment.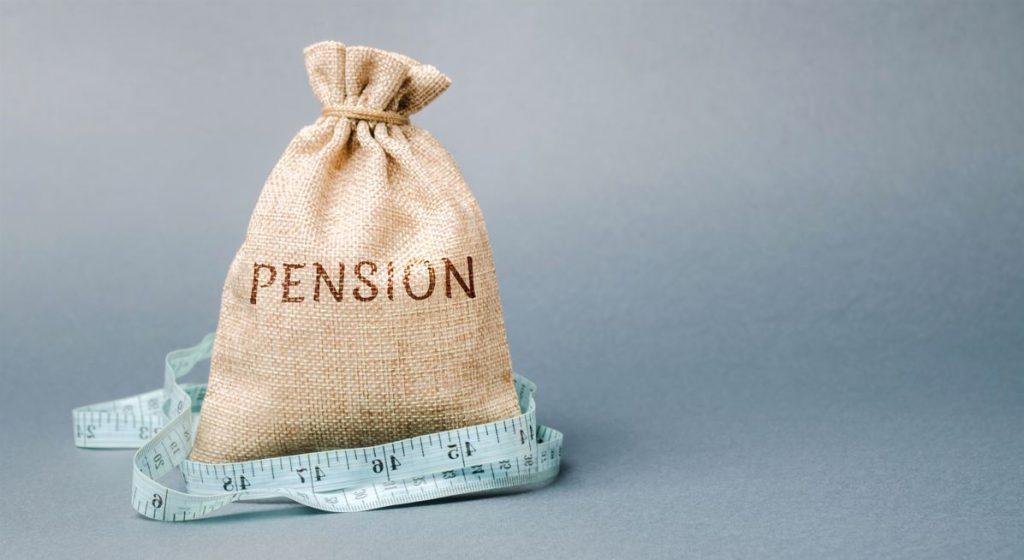 What is a pension?
A pension is a stable income received by a retiree in order to take care of his/her needs and wants at old age. There comes a point in everyone's life where you cannot work anymore, and a pension ensures you stay afloat during that period. Ever wondered about the most reputable pension companies to provide you with a safe landing after retirement? We have a list compiled just for you. You can read more about the contributory pension scheme here.
Top 10 best pension companies in Nigeria in 2021
Based on their yearly performance, below are the top 10 pension companies in Nigeria:
Located at Victoria Island Lagos, Axa Mansard has been operating since 2006 and has grown to become one of the leading pension companies in Nigeria. The company's various pension packages are strategically meet the best interest of its customers based on their business or job type.
Also, self-employed people can equally benefit by contributing towards their retirement thanks to the Micro Pension plan (MPP). The MPP is flexible, convenient, as well as customer-friendly.
Arm pensions is a subsidiary of the Asset and resource management company group, a leading company with a solid reputation in investment and pension fund management.
The company also has a reputable history of being one of the first pension administrators to be licensed by the National pension commission (PenCom).
The company provides free lectures for retirees to enlighten them about life after retirement. Another benefit of using Arms pensions managers is that they grant their pensioners pension benefits if there's any case of temporary loss or layoff from work.
3. Oak pension
Established in 2004, Oak pension is another leading pension fund manager in Nigeria. The company is reputable for its ability to invest pension funds in order to get maximum yields for contributors. They currently have a 13.47% return rate.
Their pension packages include:
Retirement savings account: This is a mini-retirement plan account opened for the purpose of saving towards retirement.
Benefit administrations and payment: This involves managing and giving benefits to RSA holders.
Voluntary contributions: These are extra contributions you can donate as an RSA holder before retirement which they either add to your balance at retirement or handle separately.
Defined Benefit scheme Management: For the defined benefit scheme, the amount you receive as pension depends on the number of years you worked for and the total salary you earned.
Retirement planning and Advisory services: This involves giving free and genuine advice to their customers
4. Leadway pensure
Established in 2004, Leadway pensure has its head branch at 121/123 Funsho Williams Avenue Surulere, Lagos. The company is popular for offering a broader range of flexible and customer-friendly post-retirement support services to its customers.
Leadway also uses a well-developed approach to help in monitoring the overall performance of various investment security. Leadway ensures long-term funds protection as well as maximizing potential returns.
5. Crusaders Sterling Pension Limited
Crusader Sterling has become a household name since its inception in 2004. The company has also received an award in the past for being the best-performing pension administrator in Nigeria. The organization is reputable for having an excellent customer care service that provides its customers with effective ways to secure their funds.
An attractive feature of Crusader Sterling is the fact that it has a positive ranking on returns of investment.
6. NLPC Pension Fund Administrator Limited
Located in Anthony, Lagos State, NLCP pension has the sole aim to secure a comfortable future for workers by ensuring a stable source of income for them at retirement through effective management of their allocated pension fund.
Also, the company is well known for having an Agile team, exceptional service delivery, corporate governance, and a technology-enabled pension fund administrative service.
7. VGP Pension Limited
The VGP pension was formerly known as the FUG pension. Their benefits include; Retirement savings account (RSA), additional voluntary contributions (AVC), Portfolio management, benefits administration as well as pension advisory services.
The company is known for its excellent service delivery and exceptional customer service.
8. Sigma Pension
Sigma pension was licensed in 2004 as a pension fund administrator and began operations in 2005. They have grown rapidly over the years. As of December 2020, they managed the retirement funds of over 780,000 contributors.
Also, they have paid out benefits of over 28 billion Naira to more than 11,000 customers. Without a doubt, this company is one of the top-notch pension fund companies in Nigeria.
9. Fidelity Pension Managers Limited
Previously known as the Alliance Management limited, Fidelity pension has a major goal of providing a secure and rewarding pension service for a better retirement. The company's paid-up share capital is 2 billion Naira in accordance with the minimum share capital prerequisite for pension fund administrators of 1 billion Naira.
The African Alliance insurance company limited and First Securities Discount House (FSDH) Merchant Bank co-owns Pal pension. The company has been in operation since 2005 with more than 13 years of professional work experience in managing pension funds.
Their services majorly covered the management and payment of retirement savings of employees in Nigeria according to the pension reform act passed in 2004. Pal pension currently boasts over 450,000 client base.
Bottom line
To enjoy retirement to the fullest, you need to entrust your pension funds to a solid administrator. Hopefully, the list above will help you make the right decision which will, in turn, ensure a happy retirement.
However, if you are not satisfied with the list above or you are looking at other pension companies, you can read here about FCMB Pensions, AIICO Pensions, First Guarantee Pensions,
You can get a comprehensive loan, tailored to your specific needs by using this platform. Basically, it allows you to compare loans from different lenders across Africa, ensuring the best option doesn't slip through.