Third-party insurance is a type of car insurance policy that protects the insured from loss or damages to a third party other than the insured.
This article will walk you through all you need to know about third-party insurance in Nigeria.
Third-Party Insurance in Nigeria
In Nigeria, third-party insurance is compulsory under the Motor Vehicle (Third Party) Insurance Act of 1950. It is one of the six compulsory classes of insurance under the laws of the Federal Republic of Nigeria.
Other compulsory insurance includes – Group Life Insurance, Health Care Professional Indemnity Insurance, Insurance of Public Buildings, Insurance of Buildings in Construction, and Employers Liability Insurance.
The third-party car insurance policy is the minimum cover a vehicle using Nigerian roads is by law, to have. The policy protects the insured from liability for death or injury to a third party arising from the usage of the vehicle. The Insurance Act 2003 expands the scope of cover for third-party insurance to include – cover for damage or losses to the property of a third party to a tune of N1m. it is also a criminal offence not to possess at least a third party car insurance policy.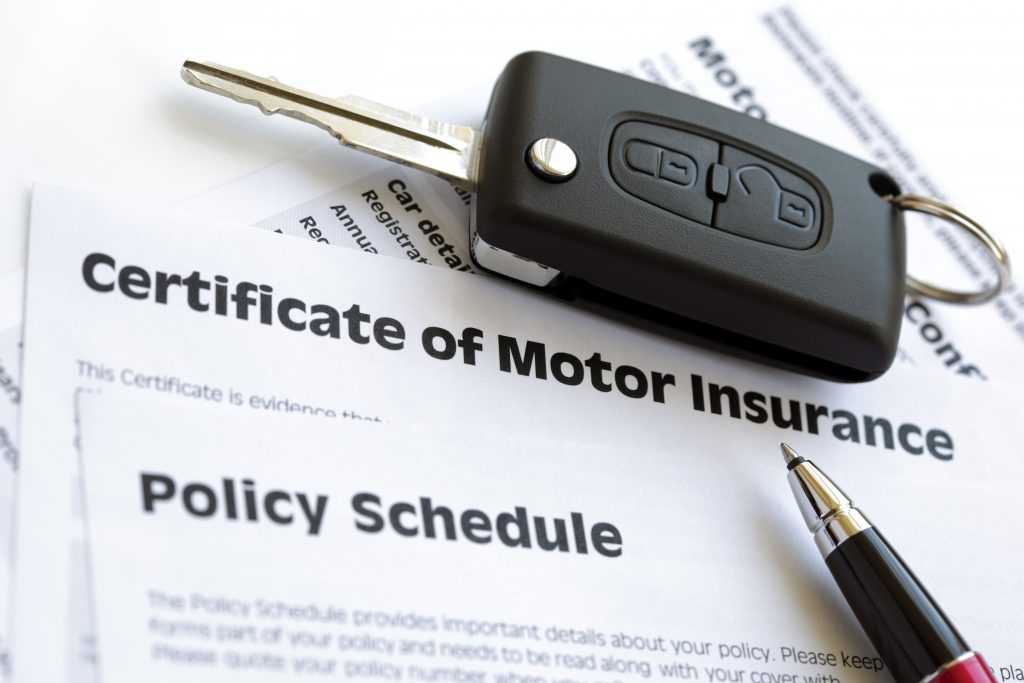 How to Get Third-Party Car Insurance in Nigeria
As in the case of comprehensive car insurance policy – Car insurance policies in Nigeria are sold in any company that has a National Insurance Commission (NAICOM) license as general or composite insurance companies. To buy an insurance policy, you will need to fill the following forms;
Know Your Customer (KYC) Form
Motor Proposal Form
Insurance Physical Inspection Form
Some of the insurance companies in Nigeria offering Third-Party Car Insurance include
Leadway Assurance
Custodian Insurance Plc
Cost of Third-Party Car Insurance
In Nigeria, the third-party insurance cover is relatively cheaper to comprehensive insurance policies. Depending on the type of vehicle, annual insurance premium costs between N5,000 to N10,000.
Upon complete purchase of your comprehensive car insurance policy, you will get a certificate of insurance. This confirms your eligibility to report a claim in the event of any unforeseen circumstance on the vehicle.
Confirming the Authenticity of your Third Party Car Insurance
There are many fake insurance agents out there who take advantage of a client's ignorance. Given this, it is not enough to receive your policy certificate and relax – you have to confirm how authentic the certificate is. This can be done in two ways:
1. By visiting the website of the Nigerian Insurance Industry Database (NIID)
www.askniid.org and following the laid out instructions. You will need your vehicle number and insurance policy number to search their database. If it comes back with a result, confirm that the bearer of the policy carries your name. If it doesn't come back with any result, it might have been a fake, and you need to contact your insurance officer immediately.
2. The Nigerian Inter-bank Settlement System (NIBSS)
In partnership with the Nigerian Insurers Association (NIA), NIBSS launched the USSD code for validating motor insurance policy. To confirm the validity of your car insurance just type *565*11# and enter your vehicle registration number – That's it!
Why Do You Need Third-Party Insurance?
The insurance coverage might only be beneficial to a third party. However, it saves the insurer the cost of repair or replacement of third party damages. The following are reasons you need a third-party insurance
Third-Party Car insurance offers protection against liability arising from damages to a third party
It protects you from suffering punishment by law
It is cheaper in comparison to a comprehensive car insurance policy
Conclusion
Third-party car insurance has contributed to the responsible attitude of road users and has saved many from emergency costs. You should read about car repair Insurance too.
However, many are still unaware of the benefits of holding a third-party insurance cover other than protecting them from the punishable hands of the law.
To give you that rest of mind, it is necessary to understand the policy and conditions of the insurance contract. This will also help you during claims processing.