Owning a car is expensive. According to insurance experts, Nigerian car insurance companies charge between 3%- 7% of the value of your car annually. This estimate is an amount that some car owners don't have upfront. However, you can handle this problem by opting for car insurance with no down payment. Here's all you need to know about it.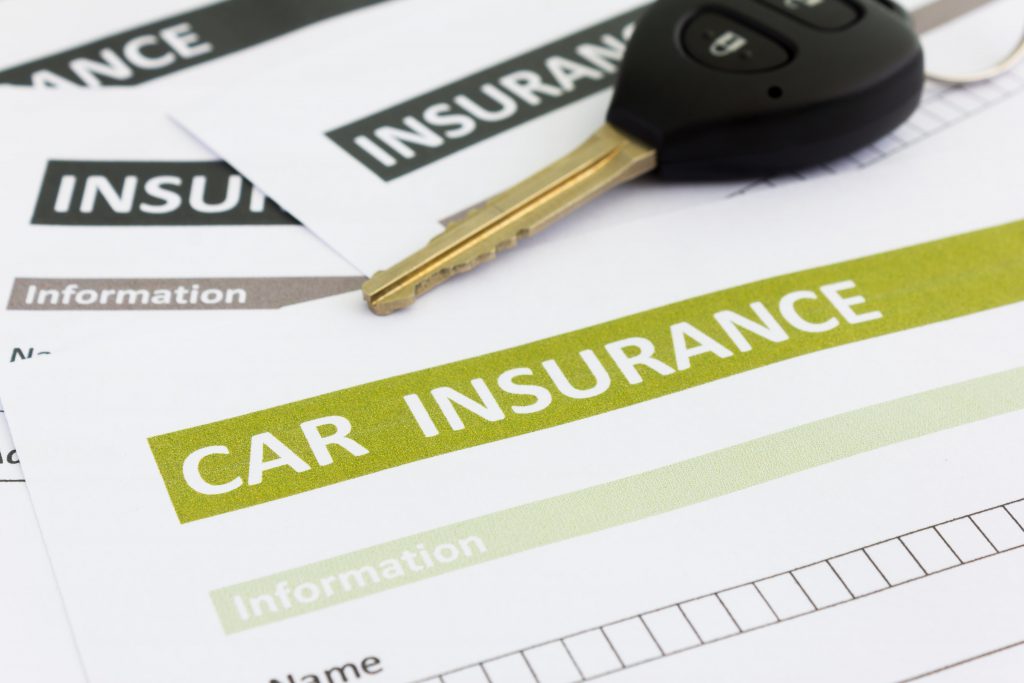 What is a No down-payment car insurance?
Insurance with no down payment is an insurance that gives you coverage with a low start-up cost. Basically, you can buy a full car insurance policy and pay for it in installment.
A no down-payment insurance plan simply helps you spread out your insurance cost.
You may think that it will not require any cost since it is a "no-down-payment" insurance. In reality, every auto insurance company policy requires you to pay upfront when buying insurance. However, the amount of money you have to pay initially may vary.
How does No down-payment car insurance work?
The nature of a no down-payment auto insurance depends on the car insurance company. Some of the options available may include monthly, quarterly or annual payments. For example, if you want to purchase a six-month policy and you decide to make monthly payments. The auto insurance company will evaluate and split the cost of the six months premium into six equal payments. Thereafter, they charge for the first month to activate your insurance policy.
Can I buy car insurance without paying for it upfront?
Usually, car insurance companies do not require a down payment. However, you will need to pay upfront for the first month of your insurance. It is impossible to purchase auto insurance without making some form of payment upfront. This is because insurers cannot provide free coverage instantly but give you the option of paying in installment. Also, read this to check the status of your car insurance in Nigeria.
How can I save more on a non-down-payment car insurance policy?
Here are few steps to take if you want to save more on a no down-payment insurance policy:
1. Drive safely
Driving safely is the number one way to save on car insurance because it reduces accidents risks. Basically, safe drivers pose little risk for the auto insurance company. Ensure that you follow all safety rules while driving including the speed limit.
2. Shop for the best insurance deal
Don't be afraid to compare the rates of multiple auto insurance companies before picking the most suitable for you. Also, check important information like their customers' reviews too. It is necessary to know if they provide quality service to their existing customers.
3. Ask about discounts
When you are shopping for auto insurance, ask about discounts. Have a look at the company's discounts menu and ask them to tell you about it. This ensures that you get the best of their insurance policy at a lesser cost.
4. Set up Autopay
If you decide to pay for your auto insurance in installment, ask your insurer if they give autopay discounts. Basically, autopay allows your insurer to automatically take out your insurance payment on the due date. This method is very convenient and ensures that you pay on time. Some insurance companies also give discounts for customers that choose to opt for autopay. This will serve as a bonus to you.
Lastly, improve your deductible. Your deductible is the amount you pay before your auto insurance kicks in. Improving your deductible will shrink your subsequent monthly payments.
Bottom line
A car insurance with no down payment is important because it breaks up insurance costs for car owners. This makes owning a car with insurance more affordable. With no down-payment, you just need to pay a small amount upfront then split the remaining payments across the rest of the months. However, you can beat down the cost of an auto insurance through the different steps provided above.
You can obtain a comprehensive loan, tailored to your specific needs by using this platform. Basically, it allows you to compare loans from different lenders across Africa, ensuring the best option doesn't slip through.