If you're looking to buy car insurance or you are just assessing your current car insurance policy – you should consider comprehensive insurance coverage.
Learn what comprehensive insurance helps protect, how it is different from other car insurance coverage and how it works in Nigeria.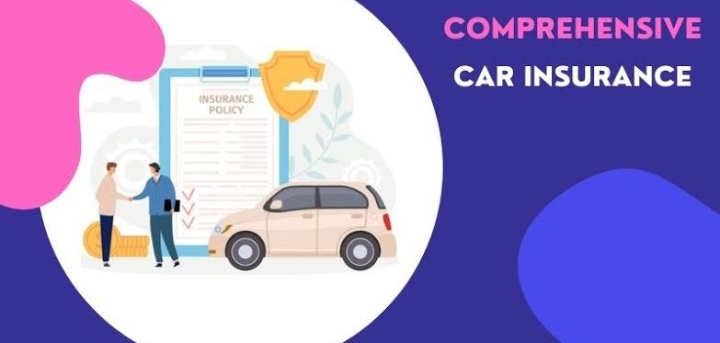 What Is Comprehensive Car Insurance?
Comprehensive insurance is a policy coverage that helps replace or repair your car as a result of theft, fire, vandalism, accidental damage or collision.
Comprehensive car insurance covers legal liabilities arising from death, property damage or bodily injury to a third party. All stemming from the use of the insured's vehicle. If you own your vehicle, it's a voluntary coverage on your car insurance policy.
However, if you lease your car or it is under a higher purchase arrangement, you may have to hold comprehensive car insurance.
Comprehensive Car Insurance in Nigeria and How It Works
Car insurance policies in Nigeria are sold in any insurance company licensed by the National Insurance Commission (NAICOM) as general or composite insurance companies. When buying an insurance policy, you need to fill out the following forms;
Know Your Customer (KYC) Form
Motor Proposal Form
Insurance Physical Inspection Form
Car Insurance Companies Offering Car Insurance Policy
Some of the insurance companies offering car insurance policy include:
Leadway Assurance
Custodian Insurance Plc
Cost of Getting Comprehensive Car Insurance
Though comprehensive insurance is not compulsory under Nigerian law, it covers every risk pertaining to driving or owning a vehicle.
In Nigeria, to buy a comprehensive insurance policy, most insurance companies charge between 4% – 7% of the total value of your vehicle yearly. The value placed on the car is the cost of buying the car. Some insurance policy offers additional services like car tracking devices at a price. This is only available to a comprehensive car insurance policyholder.
Upon complete purchase of your comprehensive car insurance policy, you will be issued a certificate of insurance. This confirms your eligibility to report a claim in the event of any unforeseen circumstance on the vehicle.
How To Confirm The Authenticity of your Car Insurance
There are many fake insurance agents out there who take advantage of a client's ignorance. Given this and more, it is not enough to receive your policy certificate. This is because you have to confirm the authenticity of your policy certificate. This is in two ways.
Visit the Nigerian Insurance Industry Database (NIID) Website
Visit www.askniid.org and follow the laid out instructions. You will need your vehicle number and insurance policy number to search their database. If it comes back with a result, confirm that the bearer of the policy carries your name. If it doesn't come back with any result, it might have been a fake, and you need to contact your insurance officer immediately.
Use the *565*11# USSD Code
The Nigerian Inter-bank Settlement System (NIBSS) in partnership with the Nigerian Insurers Association (NIA) launched the USSD code for validating motor insurance policy. To confirm the validity of your car insurance just type *565*11# and enter your vehicle registration number – That's it!