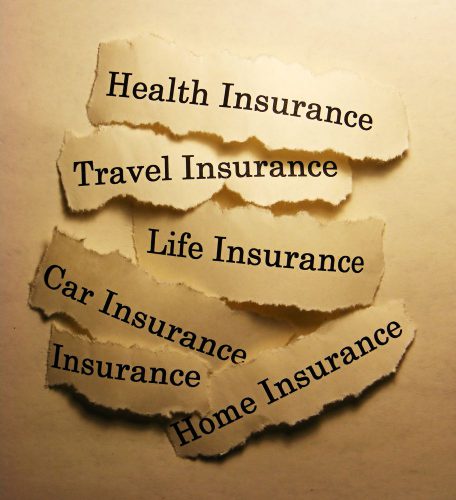 Let's start with the perception towards insurance in Nigeria: In this part of this world, a good number of the population is not acquainted with uncommon insurance types like the Device Insurance – at the very least.

However, many Nigerians do not take Insurance Policies seriously. We either form the wrong notions about Insurance or we are not sure what we stand to gain when we secure an Insurance Policy.

When asked if they had an Insurance policy, a Nigerian responded: "I have God, why do I need an Insurance policy"? Another said: "I don't fall sick, what do I need Health Insurance for? It's a waste of money".

Living in the 21st century, perceptions as these are injurious to our wellbeing, as well as of those around us. A major benefit of insurance lies in its coverage against unforeseen circumstances.

We don't plan for these things. It's why an insurance policy stands as the bodyguard to protect us against looming accidents. These accidents hold the tendency to cart one's life savings in one fell swoop. Car Insurance? Business Insurance? Travel Insurance? Home and Properties Insurance? Life and Health Insurance? Name it. There are insurance policies for virtually anything pertaining to human sensibilities. However, one may not necessarily secure all of them.

For the purpose of this post, we have streamlined these insurance types to three; peculiar to the average Nigerian. 

1. Life Insurance
Do you have people financially depending on you? Parents? Siblings? Children? Relatives? You should consider life insurance as a top option in your list of insurance policies. Because life insurance is concerned with death, it depicts quite a sensitive topic of discussion.
Simply put, the life insurance policy compensates the family of the deceased. Some insurance companies also bear the cost of the funeral. You can check out other details on life insurance here.

2. Health Insurance
The exorbitant price in medical fees is reason enough to make health insurance a necessity. Arguably, health insurance is one of the most important insurance policies you can secure as a Nigerian. With the statistics on road accidents and environmental pollution, the average Nigerian is susceptible to several health complications.

A regular visit to the hospital incurs not-so-handsome financial obligations, let alone; emergencies involving surgeries. We are pretty religious in Nigeria, aren't we; Like our brethren that made reference to "having God"? We aren't here to discuss religious matters but The Holy Bible acknowledges "Giving what belongs to God and giving what belongs to Caesar".
We never really know the extent to which emergencies are financially-intensive until we experience them. Don't wait to be caught up in its heat.

3. Home and Property Insurance
Some sources may include Auto (or Car) Insurance as a policy to consider. While we truly agree with this, we thought it'd be great to marginalise it with the Home and Property Insurance policy. And, not everyone has a car. Oh, well, not everyone owns a house too.

Owning a car and a house are lifetime investments, right? How pathetic would it be if these investments are caught up in flames?

What's worse is if it was secured on loan. You see, these incidents happen so they are not fallacies. And, they could happen to anyone too.

Property insurance is further subdivided into Homeowner's Insurance and Renters Insurance. The former appeals to what we refer to as landlords, while the latter resonates with tenants or renters.

Conclusion:
Emergencies could pose a dangerous risk to your wellbeing – and this is one honest revelation. Get in the know today; secure yourself and your family under the Insurance umbrella.