Mechanical breakdown insurance (MBI) will pay for a blown engine or a hole in your air conditioner line. The coverage makes sense in theory, but many experts disagree with its usefulness. Although they don't happen often, mechanical breakdowns can be pricey. However, one of the greatest methods to get inexpensive coverage is to compare prices from several insurers.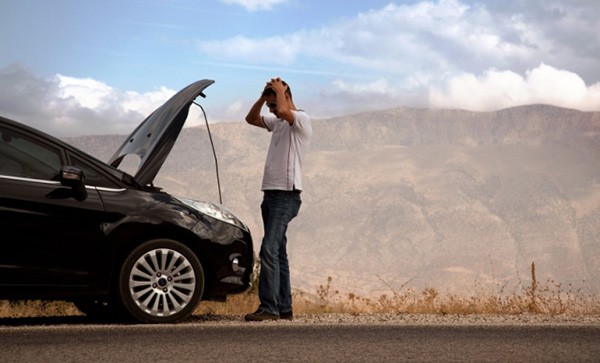 What is Considered a Mechanical Breakdown?
Mechanical breakdown is the failure of a covered part on the covered vehicle. Usually because of a manufacturing flaw that prevents the part from mechanically carrying out its intended purpose.
What is Mechanical Breakdown Insurance?
Ordinary auto insurance does not cover major breakdowns that could happen, but mechanical breakdown insurance does. MBI covers the repairs, whether the problem is with the electrical system, the transmission, the brakes, or any other significant vehicle system. The business will pay for the repairs when you submit an online claim for any vehicle issue.
Note: However, routine tune-ups, tyre problems, or damages brought on by negligent driver maintenance are not covered by mechanical breakdown insurance. Your collision or comprehensive insurance covers any damages resulting from a collision or motor
How Does Mechanical Breakdown Insurance Work?
There is a lot of coverage overlap between mechanical breakdown insurance and the warranty on your automobile. The warranty will cover many potential problems with a new car. On the other hand, MBI plans are slightly more flexible than a standard warranty. They may cover breakdowns that don't correspond to the detailed descriptions provided in a warranty. Mechanical breakdown insurance policies are also more durable than warranties, which typically have a three-year duration.
Unfortunately, in preparation for the warranty's impending expiration, you must get mechanical breakdown insurance coverage now while it is still in effect.
They offer insurance for mechanical breakdown or auto repair for new or leased vehicles under 15 months old with less than 15,000 miles on them.
Mechanical breakdown insurance can be renewed once purchased for up to seven years or 100,000 miles (whichever comes first). All vehicle mechanical parts, except maintenance and wear and tear, are covered for repairs after a predetermined insurance amount for a covered loss.
Is IT Worth the Price?
You would need a breakdown greater than the sum of the plan's cost and the deductible for MBI to be worthwhile.
With MBI, you might avoid spending a lot of cash in the event of a serious breakdown. It all comes down to how likely a non-accident breakdown of your car is and how much peace of mind is worth.
How can you calculate the likelihood of a significant mechanical malfunction? The first thing to consider is how long you plan to use your car. Only buy MBI if you want to keep your car for longer than five years because newer automobiles break down less frequently than older ones.
But remember that certain insurance providers could only cover the car for the first 100,000 miles. There is no point in obtaining the coverage if you expect to reach that figure just as your initial warranty expires.
The dependability of your car should be the next factor to think about. In the Consumer Reports survey on extended warranties, owners of BMW and Mercedes-Benz vehicles were more pleased with their plan. Customers could claim the warranty because certain cars breakdown more frequently. There is a lower likelihood that you will require MBI if the type of vehicle you drive has a track record of going many years without breaking down.
Finally, remember that MBI will not pay for small repairs, which are more likely to occur. These policies have various deductibles. Therefore, the coverage isn't worthwhile unless the price of eligible repairs is significantly more than those sums.
The Difference Between Mechanical Breakdown and Wear and Tear
A mechanical failure typically happens quickly. Over time, wear and tear typically happens. When wear and tear happens, the equipment's performance gradually deteriorates and its capacity decreases; yet, the equipment continues to function but does not perform as intended.
Does Mechanical Breakdown Cover Wear and Tear?
MBI is something to consider if you want to lower the cost of unexpected repairs not covered by your manufacturer's warranty. Remember that mechanical breakdown insurance often does not cover regular maintenance or harm from normal wear and tear.
What is a Mechanical Breakdown Warranty?
Your auto insurance policy can be strengthened by purchasing mechanical breakdown or car repair insurance. This kind of insurance, which is similar to a car warranty, pays for repairs if your automobile breaks down, needs replacement parts, or develops other mechanical issues.
Conclusion
You might need mechanical breakdown insurance as a new car owner. This is because you might encounter some unforeseen circumstances surrounding man-made equipment, especially machineries. As you already know that machines can break down unannounced. Meanwhile, such breakdown could further incur more expenses even on the new machine you just purchased. Therefore, mechanical breakdown insurance would help you be on the safer side.