A lot of times, certain health failures that arise aren't exactly planned for. We truly do not spend enough time talking about how important health insurance is in our lives and for our families.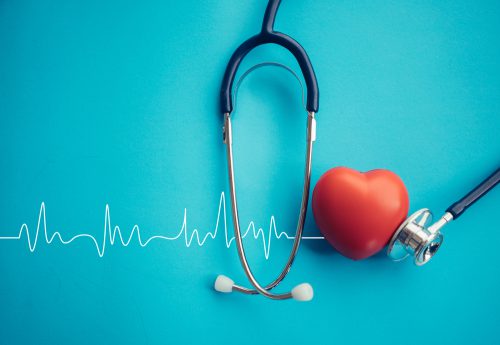 Inasmuch as we all positively except to be healthy most of the time, life is generally unpredictable.

And truth be told you are no superman, deal with it!

The older you get, the more you realize that getting a health insurance plan for yourself and your family is an amazing financial decision.

Plus you win on both ends.
Think of the financial stress you would go through if any member of your family was involved in an accident without a health insurance policy in place. Especially in private sectors where medical care is very expensive.

Hospitalization can derail your finances and pull you back in business if right measures are not put in place. Think of this for a moment, what if the person who provides the money is the one who falls sick or hospitalized?

Clearly, it is wise to insure your health and that of your family against unforeseen circumstances.

What is Health Insurance?
Health insurance is also known as medical insurance or mediclaim. It is a type of insurance that covers the medical and surgery cost of the insured. The 'insured' is the health insurance policy holder or the person who gets the coverage. 
The insurer is an insurance company that offers this coverage and provider is used to describe the clinic, hospital, pharmaceutical store or healthcare practitioner that issues the treatment.

Depending on the type of health insurance coverage, the insurer can either cater to the treatment cost directly with the provider. In other cases, the insured is reimbursed after an out-of-pocket payment is made.

What are the functions of health insurance?
In summary, there are four main functions of health insurance which include
Pharmaceutical care
Provision of routine care
Chronic condition treatment and
Emergency Medical Assistance
Pharmaceutical care
Pharmacology is essential in the practice of modern medicine. This is why health insurance plans make provision for drug prescription. Although the amount covered varies from plan to plan.

Insurance on pharmaceutical care includes drug prescription and issuing of medications when necessary.

Provision of Routine Care
Such as laboratory tests, physical examination, shots, and vaccines, and the likes. As mentioned earlier, depending on the level of health care offered by the insurance plan, coverage of routine visits come with certain limitations.
Chronic Condition Treatment
Insurance companies usually cover the bulk of the cost of treating a chronic condition. As long as it isn't a pre-existing disease or illness. The coverage includes repeated treatment, continual testing, and exclusive intervention when necessary.
Emergency Medical Assistance
Emergencies such as drug overdoses, accidents, heart attack, acute illnesses, sudden injuries, and unplanned calamities are covered by health insurance.

The coverage for emergencies is far more than those of other predictable illness. This implies that a higher amount is issued as payment and the deductibles are lower for emergencies. Emergency coverage can cover ancillary costs like ambulance fees as well.

Protect your health today! Also, get more helpful insurance information when you fill your email in the box below.