There are types of automobile insurance coverage (also known as vehicle insurance) you should know. Many Nigerians travel by automobile, whether simply going to work or taking in the stunning landscapes throughout the nation. Even though most motorists exercise caution on the road, certain collisions are unavoidable, so every driver must have automobile insurance. Read on to learn more about types and other kinds of automobile insurance.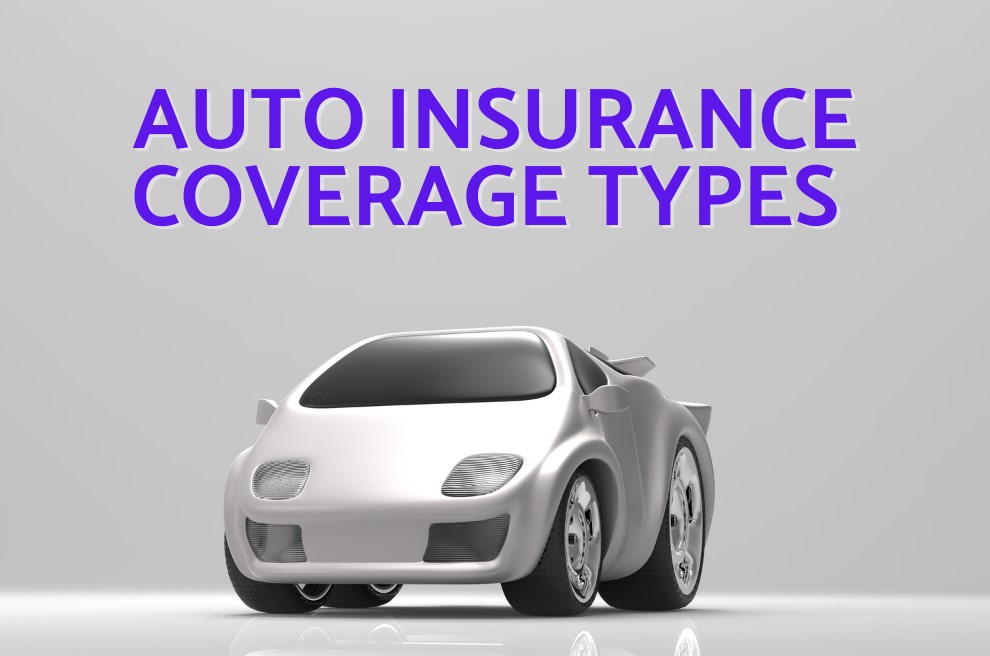 6 Types of Vehicle Insurance Coverage
There are six major types of car insurance coverage they include:
Collision coverage
Bodily Injury Liability (BI)
Underinsured/Uninsured Motorist
Medical Payments or Personal Injury Protection (PIP)
Property Damage Liability (PD)
Comprehensive coverage
1. Collision Coverage
They use collision coverage to pay for damage to your own property or vehicle after an accident. Whereas property damage liability insurance covers damage to someone else's vehicle or property. That can include harm brought on by a collision with another car or running into a tree or fence, both immovable objects.
2. Bodily Injury Liability Insurance (BI)
If you harm someone else in an event, they hold you legally responsible; bodily injury liability insurance should cover their medical costs. This coverage covers you, and any other drivers specified on your policy are both eligible.
3. Underinsured/Uninsured Motorist Coverage
If the driver who caused the accident doesn't have enough insurance, underinsured motorist coverage may defend you. When you get in a collision with a driver without insurance, uninsured motorist coverage is there to protect you.
4. Medical Payments (Personal Injury Protection Insurance (PIP))
Medical payments or personal injury protection policy can assist with covering any associated medical costs if you or a passenger in your car sustains injuries in an accident. This insurance can also pay for burial costs if a passenger in your car dies in an accident. Also helps you on lost wages if you or an injured passenger cannot work.
5. Property Damage Liability Insurance (PD)
You are also protected by property damage liability insurance where you are at fault for an accident. It covers any damages you might do to the other driver's car or other property.
6. Comprehensive Coverage
When something other than a collision results in loss, theft, or damage to your car, comprehensive coverage pays for it. For instance, that can involve damage from fire, hail, other falling objects, or animal-related harm.
Other kinds of optional vehicle insurance coverage
Depending on your insurance provider, you might add more types of automobile insurance to your policy. Especially including the six insurance coverage mentioned above.
For example, that might include:
New car replacement coverage
Towing and labor insurance
Rental car reimbursement insurance
Gap insurance
Roadside assistance insurance
Other situations can call for specialized insurance protection. For instance, if you own a classic or antique vehicle, you could require insurance coverage that considers the vehicle's age, worth, and frequency of use. Additionally, if you use your car to provide ride-sharing services or store it in storage, you could buy specialized insurance.
What happens if you don't have automobile insurance?
No matter where you live, operating a vehicle without proper auto insurance (or, in certain nations, financial responsibility requirements) is illegal. Financial responsibility laws require you to provide documentation showing your ability to cover damages on your own in the event of an accident.)
Several things can happen if you drive without insurance and are involved in an accident. First, depending on your state's laws and the accident's specifics, you might receive a ticket or be charged with a driving infraction. Your driving privileges could, at the very least, be suspended or revoked.
In addition, you may be subject to a civil lawsuit if you caused the accident and caused property damage or bodily harm. They can hold you financially liable for paying for someone's medical expenses and/or vehicle repairs if you don't have insurance to cover damages. That can be financially ruinous depending on the severity of their wounds or the property damage.
What is the most common automobile insurance?
The most common vehicle insurance is bodily injury liability coverage (BI) because almost every state or country requires it.
What are the three basic types of vehicle insurance?
The three basic vehicle insurance include:
Liability coverage
Collision coverage
Comprehensive coverage
Conclusion
Auto insurance might shield you from financial damages if you're in an accident. There are typically six different categories of coverage included in auto policies. Some of these coverages might be required by your state of residence, while others might be optional.