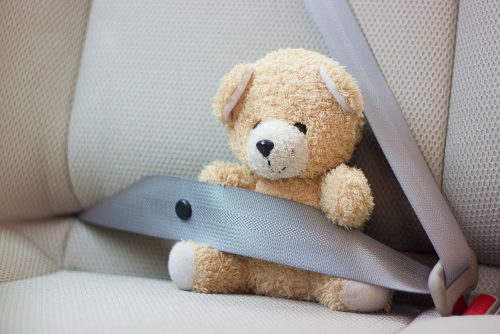 Ever wondered what the best gift you can give your child or your children is? Stay glued. Parenting is no child's play especially now where distractions have flooded homes. Making your child feel secure and loved is the top priority of a father or a mother. This comes with a price as each child has his or her own needs.
Good parenting starts from the desire to do better, better than you have been treated by your parents, better than how your mentors have done their parenting. Giving gifts may seem superficial but is very important. There is always one gift you might have received from anyone in the past or in the present that has left a lasting experience on you. When it comes to someone close as a family member or guardian, it feels different. It could be a smile, a word of advice, a wad of cash or an ultimate gift of life insurance, the motive is all that matters.
Why is Life Insurance the Ultimate Gift?
Life is a gift but when life passes on, the financial state of those left behind either suffers a downturn or retains its strength if their benefactors passed on without an insurance cover in place. Life insurance is the ultimate gift as it stands through a person's children when he or she dies.
Life insurance pays a sum of money for your loved ones upon the event of the death of an insured person. Here is how it works: you chose a policy that works for you, agree to the premium you will pay monthly and the insurance company will make sure your loved ones get the cover in the event of death.
The Processes of Getting Life Insurance
Research on a Policy with the best rate for your needs
Several insurance companies today have jaw-dropping deals for life insurance, may agents also sell these policies, making the market a striving one. Despite the advantage of this competition, it is best you shop and research on the various insurance packages that suit your needs and your pocket. It is noteworthy to mention that when shopping for the best life insurance policy for your child, you should compare the different policies and get the quote based on your health history and the policy value.
Apply for an Insurance Policy with a Reputable Insurer
When it comes to securing the future of your children, sentiments should be laid aside. Find the potential insurers that can deliver good services as expected. Compare the prices, look at the brand's reputation, and check customers' reviews before you apply.
Once you have done your research, you can visit the chosen company's site and start your process. For more information on how to get an insurance policy, click here.
Schedule a Medical Exam
After completing the application, you will need to input vital information on your health, your family's health history, your lifestyle and other medical concerns worth mentioning. Be honest when you fill in your insurance application. Any misinformation is considered a fraud and a criminal offense. For instance, if there is a history of cancer or diabetes in your family history or you are involved in extreme sports like rock climbing, you have to notify the insurance company.
Take the Medical Appointment
After you are done with your application, the insurance company or agent to get in touch with you about the scheduling of a medical review. The costs are usually paid for by the insurer. You would use a convenient time for yourself and the medicals will be carried out. This will include some regular check-ups and tests. Don't be scared, it is usually painless. This process is necessary to enable you to get the best rate that suits you.
Pay your first premium
The next step is to accept the policy and make your first payment. Let's hope you do not have to wait for a long time before you are given your final rate. When it comes to life insurance, the rates are different from individual due to age, health issues and the overall coverage needed. After agreeing to the policy regulation and the rate given, you are to make your first payment.
Pay regularly and keep your policy running
To ensure your policy stays active you have to keep paying your premium as required. The hack is that you do not have to start big, you know what they say a little drop of water makes a mighty ocean. No matter how little you can afford every month, keep paying your child the best financial protection you can.
Note that life insurance gets more expensive as you get older. You do not need to wait till you are old to kick start this journey, give your child the best gift now.

To speak to an insurance expert, contact us now.