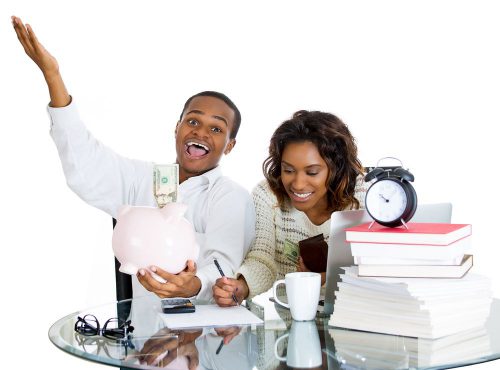 Why wait for 2020 to fulfill the yearly resolutions you had of topping your financial status to another level? Why not start now? Even as 2019 has been good for Afropop singer, Burna Boy, he had to clear the air through his lyrics that the richest man in Africa is still on the pursuit for higher grounds, it reads: 'Dangote Dangote Dangote still dey find money.'
Let's do a little trick before you read further, replace Dangote with your name and let's kickstart the financial level up your game.
As other issues of life should be taken, when it comes to financing, one has to be deliberate about making the right decisions. Opportunity comes for those who are ready for it and being ready for it requires work, the right attitude to acquiring knowledge and consistency.
Walk the Talk
It is quite easy to make decisions than to activate it. Try to convince yourself of the ability to achieve those goals you have decided on. Start out your day with that mindset and give procrastination the last seat or no seat at all.
Save save save
Saving is not as simple as it is pronounced especially in our world where data is not cheap and free Wifi is not readily available. LOL. What you do at the moment you have a little cash to save, determines how your financial standing will be. Choose the saving plan that works for you and be intentional about it. Do not be too quick to squeeze money out of your savings.
Research before You Invest
In a bid to make smart financial decisions, you must never rush out making investment moves because of hearsay or first impression. Take time to research on the different business options you can take and weigh the risks involved. You can eliminate options that are too good to be true and choose the ones that are credible.
Have a Budget
I used to have a friend that lived by budget, it was ridiculous at first but it paid off for her. I realize that with an average salary she was able to spend wisely on things that matter. A budget does not have to be rigid, do keep flexible allowances and endeavor to pay yourself when you do well.
Embrace Life's Uncertainties
Welcome to number 5. I know most times we tend to shy away from the uncertainties that life offers. One of the best ways to level up your financial goals is to embrace it. Insurance plans cover you from unavoidable costs that are laudable at the point it occurs. Plans such as life insurance, car insurance, home insurance, liability insurance, and other packages protect you against all these uncertainties. You face life knowing fully well that you have prepared for it. The fear of the unknown becomes the fear of the past as you have made sure that future fears are eliminated. The premium you decide to give the insurance company depends on your financial flow and the coverage you want. Choose the right one suitable for you and get covered always.
It is indeed the time to level up, join the winning team, get ahead of your financial state today. Speak to our insurance experts today for more tips.
Also Read: Why Life Insurance is Important
Also Read: How to Register for Life Insurance