As a well-focused pension fund administrator (PFA), AIICO pension is one of Nigeria's favourite, managing as well as providing other services including banking, capital and asset management, and risk management. More so, with AIICO pension, your fund is managed by professionals and well-tested executives, guaranteeing you a better future.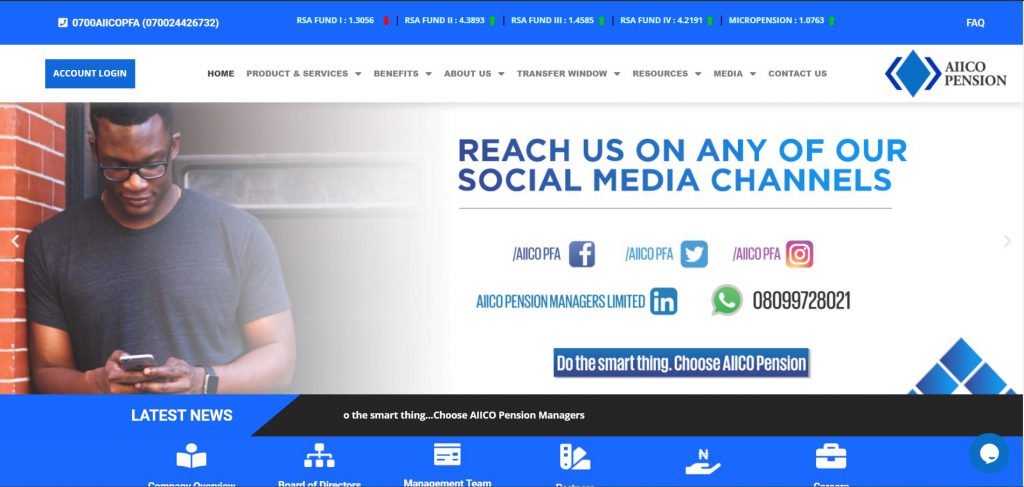 What services does AIICO Pension offer?
The pension arm of AIICO offers the following services at the moment:
Retirement savings account
Just like every other pension fund administrator, AIICO pension offers customers an option to open a retirement savings account or migrate their existing one. Basically, all you need to do is set up or migrate your account, inform your employer about it, and they would handle the rest.
Voluntary contributions (VC)
The voluntary contributions allow customers contribute extra income asides from the mandatory percentage by PenCom laws. Basically, you can choose to contribute as much as you deem fit, and also withdraw, unlike the compulsory contribution. However, there are rules surrounding withdrawals that you must know first.
Approved existing scheme
The approved existing scheme is for customers who are not under the laws from the most recently enacted Act of 2014. However, this number reduces by the day, as there aren't many individuals under it anymore.
Retirement Benefactors account
Basically, this account contains the details of your benefactor should incase anything happens to you. Depending on the situation, they pay the sum due to your benefactor.
Other services which AIICO pension offers include:
Value-added services
BIO data recapture
What are retirement benefits does AIICO pension offer?
Basically, they offer the following retirement benefits to their customers:
Compulsory retirement
Compulsory retirement benefits operate under the Pension Reform Act of 2014 when an employee attains the age of 50. However, this also expands to accommodate the retirement age of your organization. Basically, at that point, you can either access a programmed withdrawal or purchase an annuity scheme.
Loss of employment
Loss of employment is also a valid ground for receiving retirement benefits. However, there are certain perks to it, as you can only access 25% of the sum, after 4 months without new employment.
Retirement on medical grounds
Retirements on medical grounds operate like the standard retirement, with payments made to cover your health bills as well as a programmed withdrawal scheme.
Death in service
In an event of unfortunate death in service, they pay your due sum to your beneficiary as provided in your RSA details.
How do I contact AIICO Pension?
You can contact AIICO pension through any of the following means:
Locate a branch near you using this link: https://aiicopension.com/branch-offices/
Speak to a call center representative: 070024426732
Conclusion
AIICO pension helps you manage as well as invest your RAS funds, providing a way to both save for retirement and grow your fund at the same time. Also, they offer an acute RSA calculator to help you estimate your savings and plan better for your future.
Here are more pension companies that might interest you:
You can obtain a comprehensive loan, tailored to your specific needs by using this platform. Basically, it allows you to compare loans from different lenders across Africa, ensuring the best option doesn't slip through.