Insurance companies exist to provide protection and cover for individuals and companies against the events of loss and damages.
These losses could either be personal, or they are to the person's individual property. They could also be corporate losses and costs, losses and damages that affect businesses.
Sometimes, some of these losses and damages are not direct. Meaning they happen to other people, and it bears the cost upon the insured. Whatever the case may be, anything can happen to anyone, and it could be very crippling.
Insurance companies protect against these kinds of events, but picking which one to insure within the midst of much may be a tough call to make.
Not to worry though, because in this article we attempt to trim the number down for you. Because of this, here is all you need to know about Universal Insurance company Limited.
About Universal Insurance Company Limited
The company began operations while being known as The Universal Insurance company Limited.
They established it in 1961 by the Eastern Nigerian Government.
This was through a coalition between the Eastern Nigeria Development Corporation and Pearl Assurance Company Limited of London.
Since then, the company has been in a partnership with Swiss Reinsurance Company of Zurich, which also acts as a reinsurer to the company.
As an establishment of the now-defunct eastern Nigerian government.
Anambra, Imo, Enugu, Abi and Ebonyi are all stakeholders in the company, being states that they divided the Eastern Central into.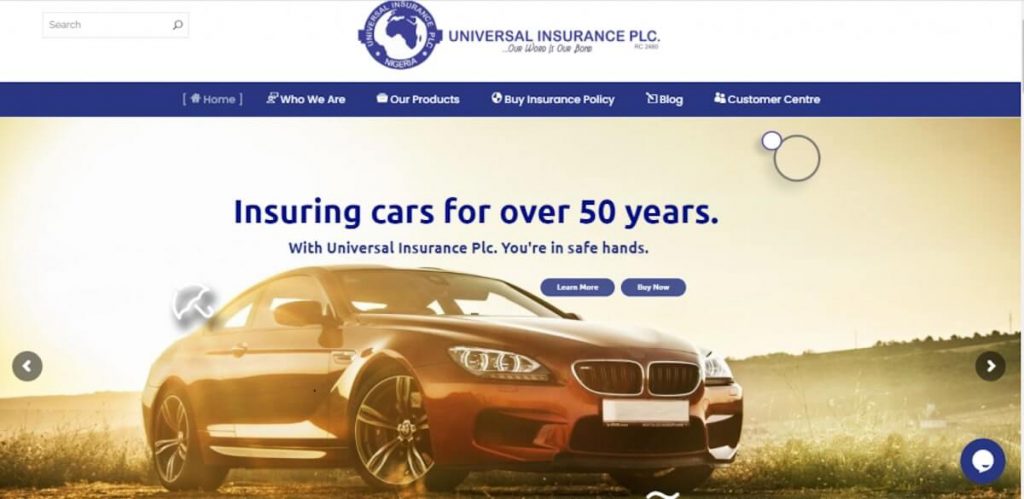 The strength of Universal Insurance Limited
Universal Insurance handles underwriting in the general insurance sector, which makes it a global business organisation.
Over the years, the company has since become consolidated, becoming a mega organisation formed from three other companies.
The companies include United Trust Assurance, African Safety Insurance Company Limited and Oriental Insurance Company Limited.
We know universal Insurance PLC for its smooth dealings, quick claims processing and general ease of activities across its operations.
Management Team Structure
Universal's management structure is so they lead their operations with efficiency in its delivery of services. Its management is autonomous, which is probably why people know them for speed and effectiveness.
\The company is highly customer-oriented and centred on providing the best of results to its clientele.
Products Offered By Universal Insurance PLC
Universal insurance boasts of having one of Nigeria's most significant personal line insurance. Universal offers services in 8 significant types of insurance. They include Auto insurance, property insurance and commercial insurance.
Specific products include all-risk insurance, boiler and pressure vessels insurance, bond insurance, builders' liability insurance, burglary and housebreaking insurance, employers' liability insurance, fire and special perils, Fidelity Guarantee, group personal accident, health care professional indemnity and a host of others.
How to Process Claims With Universal Insurance PLC
Universal has a dedicated claim centre to process the claims of its customers seeking compensation from their policies.
Processing claims involves submittal of a duly completed claims form, and specific documents relating to the insurance. All you need to do is contact Universal Insurance, and everything else is as easy as cake.
How Can I reach Universal Insurance
You can find all contact details for Universal Insurance on the company website. They are available by email, telephone, or on the site. Or visit any of their offices. Universal has ten functioning operation bases all over the country.
Conclusion
Universal Insurance is the insurance company to consider if you're looking out for reliability, speed of operations and general accountability.