We cannot overemphasize the importance of insurance for any individual or legal entity, hence the need for Anchor Insurance PLC. This is mainly because we cannot prevent the unexpected from happening.
Insurance protect us and is the best way to mitigate the effects of the unexpected on ourselves, our loved ones, or our financial strength.
Anchor insurance plc provides you with top-notch insurance services, some of which are reviewed in this article.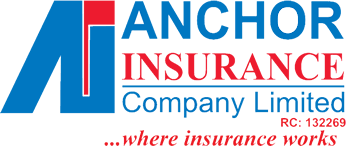 About Anchor insurance
Anchor insurance company limited, registered, and licensed by the National Insurance Commission (NAICOM) in October 1989, is one of the rapidly growing insurance companies in Nigeria.
Over the years, Anchor insurance has expanded to not less than eighteen (18) branches at several strategic cities across the country, with their corporate head office in Lagos and registered office in Uyo.
They are a company that provides her clients with top quality Insurance care through friendly and experienced professionals, timely claim administration, product creation, customer experience delivery, and lots more.
Read- Insurance Premium and How It Works.
Anchor Insurance Management team structure
The Management team of Anchor Insurance is made up of carefully selected young intelligent professionals and well-rounded, result-thirsting individuals whose passion is fixed on producing the best at first attempts.
This team consists of:
Managing Director/CEO
Executive Technical Director
General Manager Marketing
Company Secretary/Legal Adviser
Group Head, Human Resources/Head Of Administration
Financial Controller
Head, Corporate Services/Media
Head, Enterprise Risk Management
Regional Coordinator, Core North.
What does Anchor Insurance offer?
Below are the several categories in which Anchor insurance renders its services:
1. Personal Insurance
These have to do with the protection of individually owned assets. They include
Burglary and House Insurance:
This category of insurance covers damages or loss included as a result of the theft of moveable properties e.g furniture and provides necessary compensation. This category is provided in two major aspects; Burglary Business Premises and Burglary Private Dwelling.
Auto Insurance (Auto Easy)
The insurance of cars and other automobiles is required by Law.
Therefore Anchor insurance made available for all its clients the easiest way to obtain Third Party Motor Insurance. It provides a scratch card system which can be easily activated through a WEB or SMS platform.
Read – Travel Insurance and how it works.
2. Business Insurance
These are insurance services rendered to legal entities or Business organizations, they include:
Business Interruption
Business Interruption policy provides compensation for financial losses suffered as a result of an interruption or stoppage in the course of business owing to one material damage or the other usually under a fire policy. This policy covers three items which are Gross Profit, Wages, and Auditor's Fees.
Read – Business Vehicle Insurance.
Hall & Cargo
This involves covering and providing compensation for losses or damages to goods carried in a vessel at sea, aircraft, or other possible means of transportation. There are two types; Marine Cargo and Marine Hall.
Apart from these, they provide you with all other general insurance businesses, such as
Engineering Insurance
Liability/Bonds Insurance
Marine Insurance
Group Personal Accident
Goods in Transit
Oil & Gas/Special Risks Insurance
Retail/Personal Line Insurance
Aviation Insurance
Micro Insurance
Loss of Employment Insurance Scheme
Agriculture Insurance
Travel Insurance scheme
How do I make a claim from Anchor Insurance Plc?
To make a claim with Anchor Insurance Plc isn't difficult at all.
Simply follow the process below:
Visit their official website at http://www.anchorinsuranceng.com/contact-us/
Input the required details.
Anchor Insurance would get in touch with you in no time.
You can also contact them through:
Claims: 08067617500
How do I contact Anchor Insurance Plc
You can contact them through:
Company email address: info@anchorinsuranceng.com
Or visit any of their business offices;
Corporate Head Office
Plot 21, Ahmed Onibudo Street, Victoria Island, Lagos.Tel: 08067617500
Registered Office
7/13 Aka Road, PMB 1151, Uyo,
Akwa Ibom State.
Tel: 08067107569
Abuja Zonal Office
Yobe Investment House (Ground Floor),
Plot 1332 Ralph Shodeinde Street, CBD, Abuja.
Tel: 08067108132
For further inquiries on their offices in other states, you can log on to their site: http://www.anchorinsuranceng.com/contact-us/
Or contact them on these phone numbers
Business: 08033911764
Legal: 08029522219
Corporate Information:08138003100
Conclusion
Anchor Insurance Plc provides you with insurance services that reflect the way you live your life. Choose them today and experience top quality Insurance care by friendly and experienced professionals.