We'll be taking a solid look at Regency Alliance Insurance PLC; one of the major insurance providers in the Nigerian insurance industry.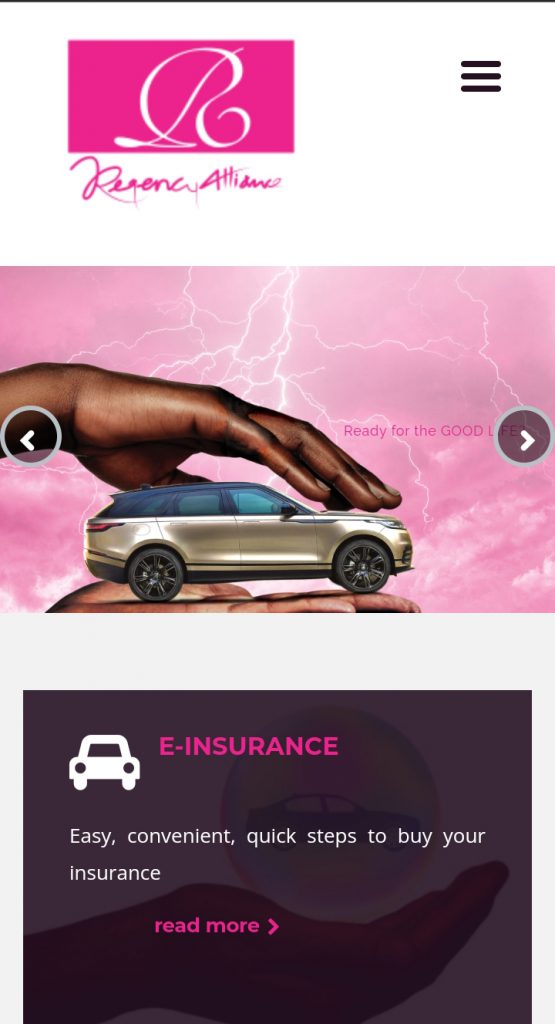 About Regency Alliance Insurance Plc
We regard Regency Alliance Insurance as one of the major players amongst Insurance companies in Nigeria. They are also high stake players in West Africa.
Regency Specific interest in the General insurance business aspect. A combination of expertise in underwriting a claims Management process superior to others and vast experience in the insurance market makes up the structure of Regency Alliance Insurance.
In addition, the company offers customised insurance products that meet the unique needs of every one of its customers. An excellent quality about Regency is its 'no one can do anything great alone' policy, which is clear in its partnerships.
A little background
They formerly named the company as Regency Insurance PLC, incorporated on the 16th of June in 1993.
It received the licence to operate on the 3rd of March in 1994. Upon the merger of four insurance companies, it began operations as Regency Alliance Insurance Plc in 2007.
With over 20 years' experience, Regency believes in the endless possibilities clear in the world, and so innovation is one of its watchwords. In this way, it keeps providing excellent service to its customers.
With an ever-expanding clientele, Regency has the vision of creating a unified insurance market in West Africa. The company quoted publicly and has shares listed on the Nigerian Stock Exchange.
Management and Team Structure
Regency Alliance Insurance operates with a board of directors comprising highly distinguished individuals. Managed by a team and staff that imbibe professionalism, integrity, commitment and efficiency in all the company's activities.
The management team is headed by BIYI OTEGBEYE, who is the group managing director.
Products
Regency Alliance Insurance offers an array of insurance products, with its operations being centred on general insurance business.
As mentioned earlier, the company provides customised products, and they specialise them for different customer segments. They are;
The Regal Woman: an insurance scheme structured for female entrepreneurs
Personal: designed to meet aspects of personal insurance
Corporate insurance: which, as the name implies, provides insurance for companies and businesses
E-Insurance: a slew of insurance products offered on an online platform, meant to meet convenience and ease. Includes motor insurance, fire insurance, personal accident, travel insurance, director's liability and others
Compulsory Insurance: insurance made mandatory by state regulations
Regency Property Protection Scheme: which provides a protective cover for property and assets.
SME: insurance for small and medium-scale enterprises
How to process claims
Regency's claims management processes are one of the most efficient in the country. They are entirely convenient.
All you need to do is email, beginning the process, and they will help you through the entire process.
How to contact Regency
The company has its headquarters at 2 Ebun Street, Gbagada Expressway, Gbagada, Lagos State.
You can also reach the company through their call centre on 0700REGENCY | +234.805.349.9074
Email channels are also available. There are 11 branch offices placed around the country, so Regency is in every region and zone.
Conclusion
Regency Alliance Insurance Plc is one of the most reliable insurance companies in the country.
If you're looking for an insurance provider that offers services tailored just for you, then Regency is your best bet.