Motor accident is a significant problem that Nigerians face. According to data from the Federal Road Safety Corps and the National Bureau of Statistics, road accidents in Nigeria claimed the lives of at least 41,709 people between 2013 and 2020. They cite motor accidents as one of the major causes of death in Nigeria, particularly for people between the ages of 5 and 29.
Read along to learn more about motor accidents, their causes, and ways to avoid them.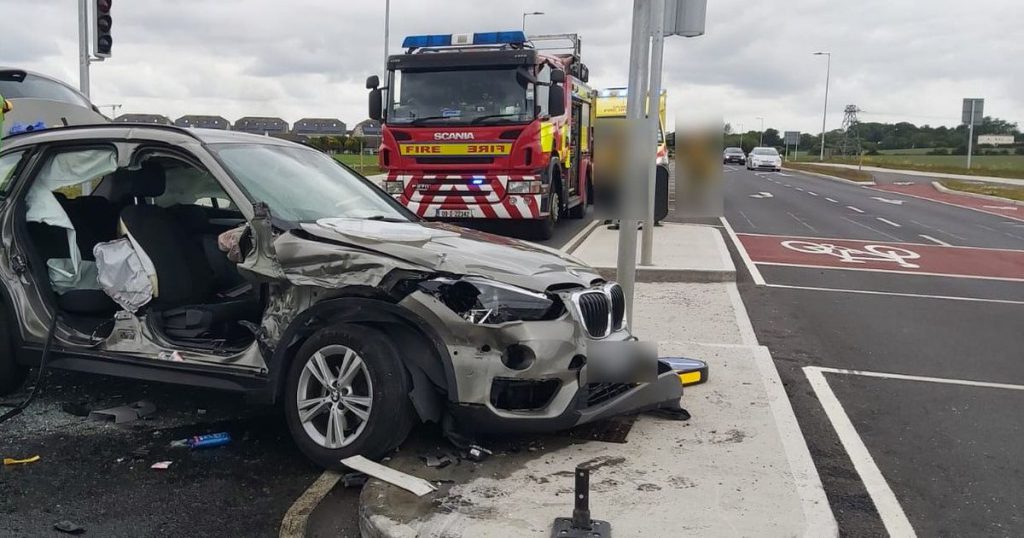 What is a Motor Accident?
A motor accident occurs when a moving vehicle collides with a stationary object, a pedestrian, an animal, or another moving vehicle. The severity of the physical damage to the vehicle and the people involved in motor vehicle accidents can vary. As a car owner, you should have a vehicle insurance and travel insurance against unforeseen circumstances.
What causes a motor accident?
There are many reasons ‌motor accidents happen. Human conduct and potentially uncontrollable environmental factors comprise the two main types of these causes. These outside factors could be things like bad weather and terrible road conditions. For instance, the roadways may become slicker or littered with debris after a rainy day. Most motor vehicle collisions caused by human error are ones that can be prevented or avoided. These causes include:
1. Driving under the influence or tired
Driving while under the influence of any substance, including alcohol or drugs, could significantly impair your driving ability. Besides that, this could raise the risk of an accident. Driving while you're tired makes it harder to pay attention to the road appropriately. Another scenario that could cause a motor accident is dozing off while you're driving.
2. Distracted driving
When operating a motor vehicle, you can quickly become distracted by activities like using your phone, eating, and drinking. Besides that, distractions like gazing at anything other than the road could cause a motor accident.
3. Speeding
You might have a motor accident if you drive over the speed limit. This increases the chance of losing control of your vehicle, causing a motor accident.
What are common motor accident injuries?
Some specific injuries happen most frequently after car accidents, even though their severity and long-term implications can vary. These injuries include:
Internal Injuries
Burns
Scrapes and bruises
Soft tissue injuries
Fractures or broken bones
Post Traumatic Stress Disorders
Shoulder Injuries
What is the impact of motor accident?
Motor accidents can harm a person's physical and emotional health and finances. Physical discomfort brought on by injuries sustained in auto accidents might force you to miss work and even hinder your ability to carry out regular daily tasks.
For the victims of motor accidents and their loved ones, these effects can have catastrophic psychological and financial effects. Hence the importance of having mechanical breakdown insurance at hand.
Because of the financial burden of a motor vehicle accident, some people and families may have to pay for both vehicle damage and medical expenses.
What is the common cause of motor accidents?
With so many options at your disposal at all times, driving is frequently fraught with distractions. With that in mind, it should be no surprise that distracted driving is the major factor in motor accidents. Actually, speeding and intoxicated driving cause fewer accidents annually than distracted driving.
Distracted driving includes activities like using your phones and choosing your favorite music on the radio. It also includes attempting to find a nearby coffee shop and even drinking your morning coffee while driving to work. Although technology is a major contributor to our inability to concentrate on driving safely on the roads. However, distracted driving is not limited to texting or looking at our phones.
How can we avoid accidents?
There are undoubtedly steps that drivers may take to lessen the chance of a motor accident. Even while some factors (such as the weather) are simply beyond our control, there are some things we could do to avoid a motor accident. Some of these actions include:
1. Keep the Distractions Away
Make preparations to avoid becoming distracted while traveling. This may entail reading the road signs before you go and putting your phone away to avoid temptation. Besides that, take a sip of coffee and eat your breakfast before you leave for work.
2. Keep your distance
Ensure you leave enough space between you and the car in front of you. If a car rear-ends near your motor vehicle, just keep your distance from the car in front of you. This will help prevent you from colliding with the car.
3. Don't Drive Under the Influence or Tired
Avoid driving while you're tired to maintain enough concentration on the road. This helps you and other drivers to be safe on the road and get to your destination safely.
4. Reduce Speed for Appropriate Conditions
Drive at a speed that will allow you to keep control of your car, no matter the weather. Reduce your speed to guarantee you have enough control to avoid a car collision in less-than-ideal weather.
Conclusion
When you take precautions and ways to avoid motor accidents, you and other drivers will be safe. However, receiving the proper care after a car accident can significantly lessen the negative effects on one's health and finances that might result from delayed treatment. It is crucial to seek medical attention after a motor accident as soon as possible because not all injuries show symptoms immediately. Visit a hospital in your area right away, or administer first aid.