According to experts at Global Claims Fraud Survey, 3-4% of all claims are fraudulent. Basically, this means that 1 out of 30 claims processing is fraudulent. For this reason, entrusting your claims processing to a reliable Claims Management Software company is crucial to spot out frauds. Curacel is a Claims Management company that saves you from future regrets by detecting fraudulent claims early. Here is everything you need to know about them.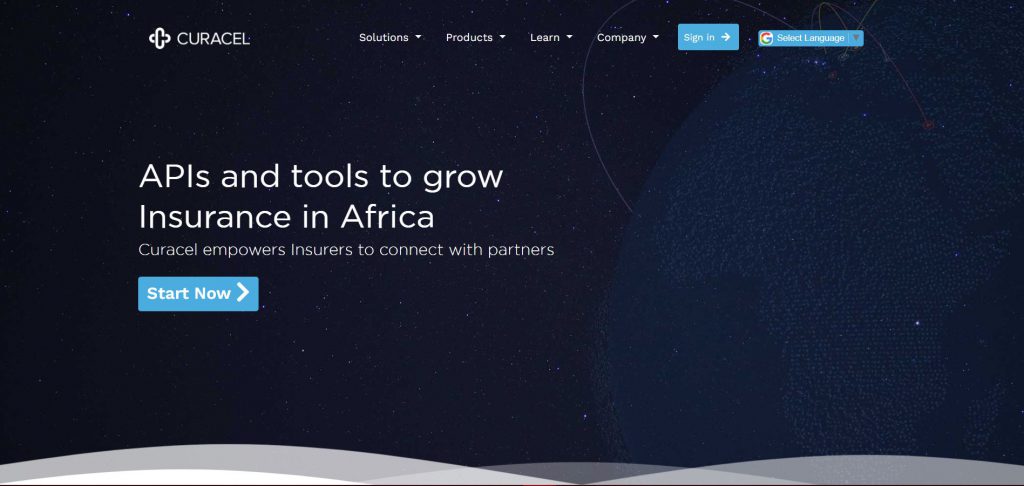 An overview of Curacel
Curacel is a privately held software company that helps insurance firms to process and manage claims efficiently. Also, they help these firms to detect and resolve fraudulent claims early. The organization was founded in 2019 and has its headquarters situated in Newark, Delaware. However, they have other branches located in five other countries including Nigeria.
The software company has a mission to use technology for speeding up insurance incorporation in emerging markets. In 2021, Fintech Global ranked Curacel in the top 100 insurtechs globally. Presently, the company boasts of providing consultations to thousands across the globe. You can read more about the principles of insurance here.
What products does Curacel offer?
Here are the products Curacel offer to insurance companies:
1. Fraud Detection
Curacel fraud detection helps you to accurately detect and resolve suspicious claims to avoid future complications. Basically, Curacel Detection is a powerful, AI-powered fraudulent claim detection solution. The AI provides excellent detection services to companies. Also, it has inbuilt indicators that display flagged claims. This feature helps its handlers to perform quality assurance in a single dashboard.
2. Claims Automation
This product helps you to gather and process insurance claims quickly and seamlessly. Basically, Claims automation automates the whole process of gathering and examining claims using AI-powered rules engine. This solves the problem of processing claims manually for insurers around the world. Automating claims is accurate, fast, efficient as well as hassle-free. Also, it makes it easy for insurance firms to provide transparent claim status for their providers and policyholders.
Curacel Claims Automation consists of three components. They include:
a. Detection to assess claims for potential fraud.
b. Execution of automated processing of claims and flagging suspicious claims.
c. Lastly, an AI powered portal for claims collection.
Basically, the two products above sum up the product that Curacel offers.
What solutions does Curacel offer?
Below are the four solutions that Curacel offers to insurers:
1. Health Insurance Solution
The organization designed this product to help health insurers easily collect claims from their providers. Basically, it also eliminates fraud, waste, and abuse (FWA) that has long plagued claim processes.
2. Travel Insurance
Curacel Travel Insurance detects, curbs fraud, and optimizes travel insurance claims processing. Basically, this solution uses AI to investigate potential fraud fast to ensure quicker settlement of reasonable claims.
3. Auto Insurance
With Curacel's AI-powered Auto Insurance, you get reliable and quick responses during your Auto insurance claims processing. This reduces the claims cost and time by 70%. This solution is hassle-free compared to using hands-offs and manual inspection. Also, it settles your claims within a shorter period of time.
4. Security
Clients all around the globe trust Curacel after conducting an audit of their security processes and policies. Also, the software company is known for delivering solutions through secure servers in reputable data centres. These centres offer technical as well as physical safeguards.
Basically, the four solutions above are what Curacel offers to you.
How can I contact Curacel?
You can contact Curacel through the following ways:
Address: 19, Adeyemi Lawson street, Ikoyi 106104, Lagos
Website: www.curacel.ai
Phone number: 0810 929 6202
Email Address: support@curacel.ai
Bottom line
Curacel Claims Management Company saves insurers from future havoc. They help you to detect claims fraud early so you can resolve them quickly using AI-powered solutions. Over the years, the software company has grown to become one of Nigeria's leading Claims processing managers. Curacel simply protects your claims processing from waste and fraud
You can obtain a comprehensive loan, tailored to your specific needs by using this platform. Basically, it allows you to compare loans from different lenders across Africa, ensuring the best option doesn't slip through.