Everyone worries about their safety while in their home, but nobody can imagine that they can get injured or even killed. Home accident happens every day, and most don't leave any physical mark on the body though they can cause you many psychological problems or even affect your health.
Home accidents are among the top four causes of death among people aged 65 and up and even young people with workplace accidents closely behind. So, it's very important to be aware of any risks that could cause a home accident.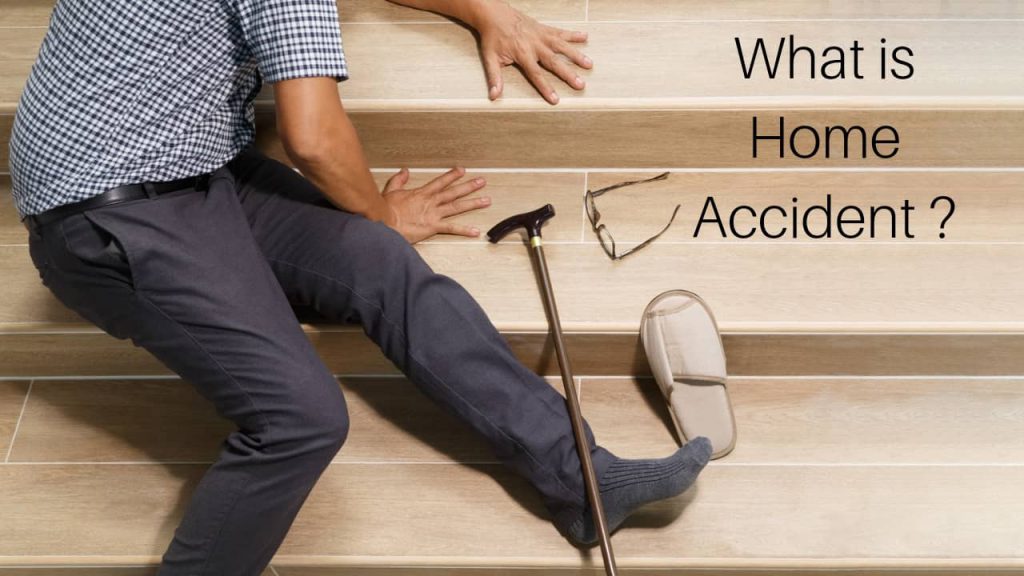 About Home Accident
It's not uncommon for you, or someone you care about, to be involved in a home accident. Home accidents can range from minor, such as a spilled drink or falling object, to life-threatening, potentially causing serious injury or death.
As life goes on and we get older, we may experience more home accidents. In fact, almost half of all adults will suffer a serious injury at home at some point in their lives. The statistics can be scary, but not if you know how to deal with them. If you or someone else has an accident, seek help immediately.
Home accidents are responsible for a lot of losses to families. Home accidents can cause a lot of deaths and injuries to people. The number of fatalities due to home accidents are rising day by day.
This can be attributed to a lack of knowledge about the construction techniques and materials developers use when constructing homes and buildings. Many tragic incidents occur that could have been avoided if proper precautionary measures had been taken earlier.
What is Home Accident?
A home accident is an injury that occurs while occupying your own residence, at some point between the moment you enter your house and when you leave.
It is also when an injury occurs at some point in your home, such as a fall from a ladder, from the side of a staircase, or even from a ladder. When you are injured in your home, the process will follow a similar pattern as a regular accident.
The goal is to avoid long-term complications and maximize your range of motion while keeping costs down.
What You Need To Know About Home Accidents
There are many reasons why someone may fall. Various causes can contribute to a home accident, including the structure of your house and the type of ground it's on.
The walls, floors, and ceilings support your house and contribute to its stability. Other factors contributing to an accident include age, weight, pregnancy, and illnesses (such as diabetes).
Negligence or errors also cause home accident. Home accidents are more prevalent among the elderly, but you can also fall victim to them if you are not careful and refrain from doing risky tasks.
There are many home accident causes, but one of the common ones is slipping and falling on the stairs or carpeting. This can be a major problem for house owners when their loved ones are in the home. Moreover, it is also one of the major causes of the loss of life in some families.
Types of Home Accidents
There are different home accidents, and any of them can hurt you. For example, if you have been injured after a house fire, you may find the importance of having life insurance.
Basically, the three common causes of types of home accidents which can happen are:
Furniture
Electronics, and
Structure
Some common types of home accidents include:
Slip
Trip and fall
Fire and smoke damage
Burns
Poisoning
Falls
Choking
Strangulation
Suffocation
Nose injuries
Equipment failure
Homeowners can reduce the risk of these types of accidents by taking precautions such as wearing shoes to avoid slipping or tripping.
Causes of Home Accidents
There are many causes of a home accident, and it's very important to learn the causes so that you are better prepared to deal with them.
It's hard to keep your head in your daily routine when you're injured, and no one notices, so you need to understand what happened before taking any necessary steps.
So as a home accident is an injury or death caused by a hazard in a building or structure, it can be caused by:
Faulty stairs
Appliances
Furniture and
Slippery decorations materials
caused by food
Insects or animals
Debris
Natural gas and
Electrical shocks can also cause home accidents.
Shower stalls and chairs
Anything in your home comes into contact with you or falls on you.
How to Prevent Home Accidents
Home accidents can happen to any people who live in your house, no matter how much you care about safety and security. The cheap, quick, and easy way to prevent home accidents is to be very careful and cautious while having decided on insurance from any of the top insurance companies in Nigeria.
It is one of the main causes of deaths and injuries. The main home disaster is fire. Hence you need to be prepared to minimize such situations. There can be many ways by which your home can be safe from fire. You can prevent accidents by taking some basic precautions like:
Removing dangerous items from the house and installing proper locks.
Should you fall, be vigilant and check the steps on your way out of the house to see if they are safe.
Keep the hallways and stairs clear, especially when one is cleaning.
Avoid tripping over loose rugs and towels.
Carry nothing heavy while walking, such as heavy groceries or bags.
Have a clear work space set aside for using your equipment.
Store all tools in their designated toolbox drawers to easily find them when needed.
Management of a Home Accident
Preventing a home accident is the main aim of a homeowner. Home accidents can happen to anyone, from slipping on the floor or a family member falling down the stairs.
Unfortunately, even though you want to protect your family from these accidents, preventing them isn't always easy, so home accident prevention methods should be considered. Be extra careful when dealing with things in the home.
How does your child get hurt at home? What about you? Because of the increasing number of home accidents, more parents and guardians are concerned about safety. If you are one of them and want to prevent accidents from happening to your loved ones, follow the tips listed in this article to learn how to prevent a home accident.
Do you also know how to prevent home accidents? How about your roommate or flatmate's accident? It is important to be aware of certain things that can lead to an accident in the house, especially because it is not only your property but also the place where you spend most of your free time.
Conclusion
Home accidents can happen at any time. They can happen even when you think ‌everything is normal and safe. It's not something that will keep you from living your life, but it requires some planning to reduce the consequences of a potential home accident.
There are many causes of home accidents. Home equipment, neglect, and others are the main causes of a home accident. Knowing how to prevent an accident at home is essential to avoid a lot of pain and suffering.