An Insurance bond in Nigeria is basically an investment instrument offered by life insurance companies. They are always in the form of long-term or whole life insurance policy. Insurance bond presents itself as the best option for investors who are looking to invest on a long-term basis. Additionally, it also comes in handy for investors who use them for estate planning.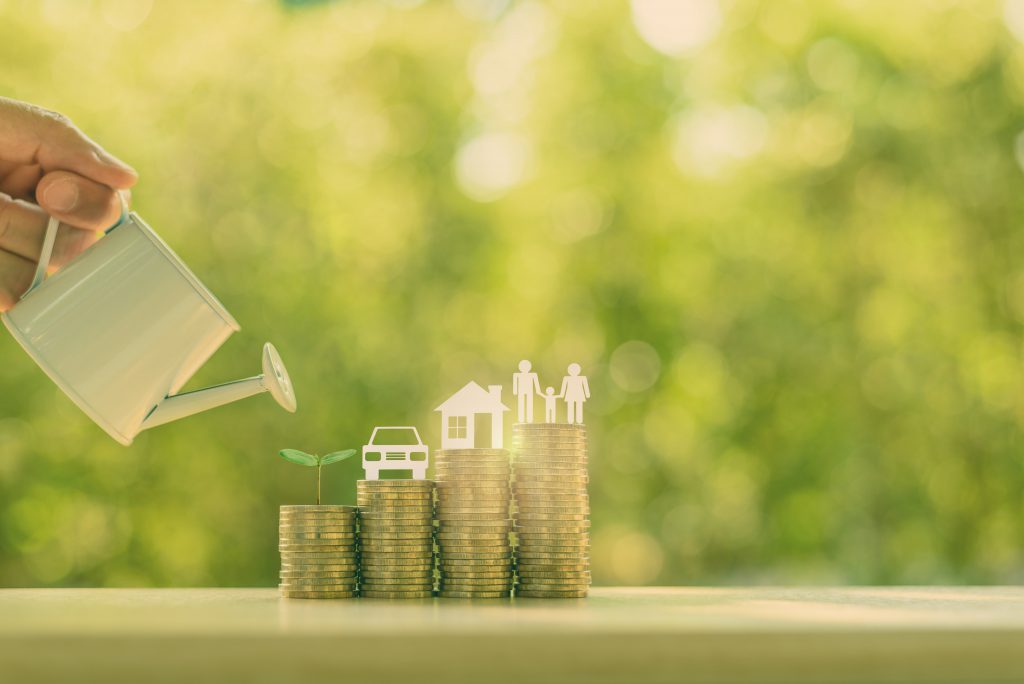 How does an Insurance Bond work?
Basically, as we have earlier mentioned, an insurance bond is more or less an investment vehicle. It allows investors to keep their funds on a long-term basis. In addition, it also gives investors the privilege to choose from funds that are similar to mutual funds. The only difference is that it is offered by a life insurance organization. Investment in insurance bonds can either be through remitted payment or a lump sum.
Furthermore, insurance bonds sold by life insurance companies to investors are a product of pooled premium funds. They invest these funds into securities and equities to yield a high Return on Investment. As one would expect, once there is a return on investment, holders of the insurance bond will receive a bonus or what we call a regular dividend.
However, it is important to note that this fund can also pay out partially. But this is only when it is cashed in early. Also, should in case the insured dies which in some cases might not be the purchaser of the bond, the insurance bond might still payout.
In Nigeria, before an insurance company can issue a bond to an insured, they must follow basic underwriting principles. Also, they must be able to meet obligations to their clients. The National Insurance Commission (NAICOM), makes this compulsory for all insurance companies. In fact, any organization who fails to comply will be duly sanctioned.
Other types of Bonds in the Nigeria Insurance Market
Basically, there are seven major types of bonds in the Nigeria insurance market, and they include:
Performance Bond
Proposal Bond
Maintenance Bond
Customs bond
Advance payment bond
Supply contract bond
Judgment bond
Performance Bond (PB)
Basically, insurance companies and banks leverage this type of bond in contractual agreements. They issue a performance bond to a party in the agreement. This is to serve as a guarantee should the other party fail to meet up with the terms and conditions of the agreement.
Proposal Bond
Proposal bonds which you otherwise call Bid Bonds are basically employed in construction jobs or projects. This bond serves as compensation to the bid owner should in case the bidder cannot begin a project. The mindset behind this bond is to provide a guarantee to the owner of a project that the bidder will finish the project chosen.
Maintenance Bond
A maintenance bond is a type of surety bond. It can also be called a warranty bond. They basically protect cover for the owner of a project against faults or defects over a stipulated period.
Customs Bond
This is usually within three parties. These are the customs, the insurer, and an importer. The aim of this type of bond is to ensure that all fees and duties that have to do with the customs importing regulations are paid by the insurer to the importer.
Advance payment bond
Basically, this type of bond serves as a guarantee when an investor pays money before receiving his or her goods. In this case, the bond serves as a means of securing the payment that has been made.
Supply contract bond
A supply contract bond is one of the different types of contract bonds. In this case, this bond ensures that a supplier will produce the supplies he or she has agreed to as stated in the contract. However, should the supplier fail, the bond will cover any loss.
Judgment bond
Also called supersedeas bond, is a type of surety bond. It is basically used in the court of law. The court usually requires it from an appellant who is willing to delay the payment of a judgment, till when the appeal is over.
Conclusion: Insurance Bond in Nigeria explained
Insurance bond is basically used by investors who invest in a long term or whole insurance policy. It allows them to invest in funds similar to mutual funds. Although there are other types of bonds in the Nigerian insurance market, they are different from an Insurance Bond. Most of the other types of bonds serve as a means of guarantee during contractual agreements.