Insurance doesn't just prepare a person for unexpected unpleasant surprises, it can guarantee a stable financial strength for the future. In other words, apart from auto, life, health, business, etc, one can also insure for the financial future. This is what Annuity Insurance is all about.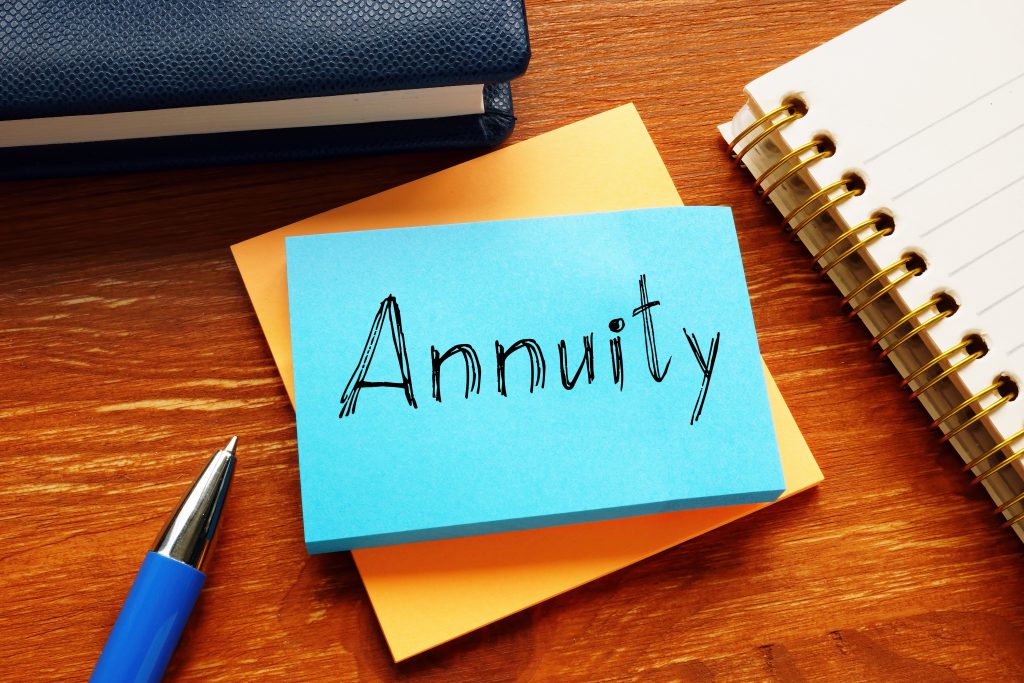 What is Annuity Insurance?
An annuity is a long-term contract between a person and an insurance company where such a person makes payments. This payment may either be in a lump-sum payment or in installments.
Accordingly, the payment is for the purpose of making an investment.
This means that the person from the insurance company receives a disbursement. These disbursements often begin at a specific period prior agreed upon by both parties. Usually, this is a future period, as most people use annuity as a way of growing their retirement income.
What are the types of Annuity Insurance?
There are several types of annuity, they include:
 1. Variable
The rule of "the higher the returns, the higher the risks" applies here. Here, we root return payments on the investments made in the chosen sub-account of the insured person.
Variable annuity is an excellent choice for a risk-taker. It provides the hope of higher returns. Most experienced investors choose this type of annuity.
 2. Fixed
a fixed annuity provides for an investment that grows based on a guaranteed rate of returns. In other words, a fixed annuity guarantees a potential buyer a specific payment at a future date. An insurer in this case often invests his money in safe vehicles.
3. Fixed indexed or registered index
With a fixed indexed annuity, we base the value of payment returns on index growth. This type of investment is complex.
A registered index-linked on the other hand, though very similar to fixed indexed. it comes with a limited risk downside exposure.
 4. Immediate or deferred: 
This is the most scarcely used type of Investment. It involves the direct conversion of a lump sum of money into a stream of income. This type of annuity requires an immediate pay out system.
On the other hand, the deferred annuity requires a longer period of time, which allows the money to increase overtime. These two types of annuities can be fixed or variable.
How does Annuity Insurance work?
Understanding Annuity isn't so difficult. It provides a potential buyer with a lot of choices. This ranges from selecting a convenient payment system, either in a lump sum or installments. To the annuitization returns date. We can also choose the payment duration, this could be for a lifetime or for 25 years.
Additionally, because annuity is usually for retirements, the funds which accrue on a tax-deferred basis are usually penalty free. However, the withdrawal can only be made without penalty after the potential buyer has attained the age of 59.
What are the advantages and disadvantages of Annuity Insurance?
Annuitization provides an alternate way to save up for the future.
Annuities helps to guard against outliving one's income after retirement.
Annuity provides a potential for tax-deferred growth.
The sole purpose of annuity is to provide a life stream of income and a secured financial future.
Disadvantages however include;
The higher the possibility of higher returns, the higher the risk.
Fixed Annuities often experience a predictability downside which could be a relatively modest return annually.
Indexed and Variable annuities get criticized more often than not because they come with high fees. They also come with a lot of complexities.
Conclusion
The major goal of ambition is to provide a potential buyer with a lifelong stream of income. It is an investment scheme second to none, presenting each buyer with options that suits their needs.