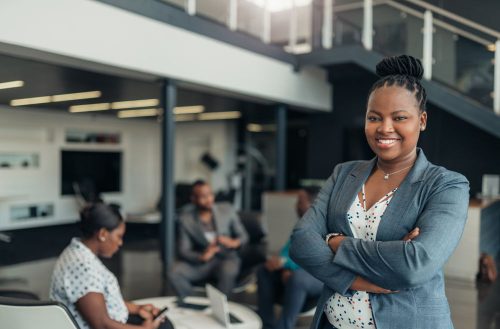 The joy of waking up to seeing early morning credit alerts can be overturned if huge debit alerts are made. You probably understand this concept but, do you know how to invest your money in Nigeria? Investing is not an easy task, it requires determination to ensure your gals fall in place.
As people continually join the labour force to earn a living, modest income to live by without making smart decisions could bring a life of regrets. In Nigeria where the odds are not in your favour, it is easier to give up and take on an excuse to decline options to invest. This is the reason why the smart ones amongst us now explore investment opportunities in Nigeria.
In simple terms, this article comes through by giving out smarter ways to invest.
How To Invest Your Money in Nigeria?
1. Define your goals
Investing is not a child's play. In order to succeed in investing, you have to have a goal and a strategy that matches. Make a mental picture of what you plan to achieve and the amount of money you are willing to get at the end of the day.
Most times, it is all about the money but it is not plucked from the tree. If you are conversant with your environment, you will realize that stepping out of your house has become very expensive. A little outing with your friends, half of your salary is gone. If you are not an outgoing person, the online stores are there calling you to their enticing corner.
To make the investment work, you need to secure the bag in the real sense. Ask questions, answer the questions, make a plan, be flexible and be realistic. How will I be able to make 50 million in the next 20 years? How will I build the empire in the next 50 years? What should I start doing now?
2. Research further
When you set your goal, the next thing to do is to research the investment options available for you. Which of the risks can you take on and which will yield larger benefits in the long run?
Some investment options include Money Market, Mutual Funds, Treasury bills, the stock market, savings deposits, fixed deposits, insurance, supply chain finance and so many others.
If there is one thing you should realize, it is this: There is no new thing under the sun. That means someone has done it before, someone has experienced failure doing it while others have gained successes, you have the opportunity to make yours work. Weigh your financial status and determine which would work for you.
3. Save up while you can
In order to align well with the goal you have set, you need to start saving as quickly as possible. Stay consistent with this plan and do not derail. Even if you do, take up the challenge and keep saving. You can save 10% to 20% of your salary every month. Yes, you can. Cut off some distractions that keep arising. Meet the target.
4. Get an Insurance Plan
Insurance! You must have heard it before but it is an investment option that smart people take. After saving, setting a goal, or even starting a business, the uncertainty that life offers cannot be determined by how diligent you are in the course of the investment. What stands you out is how prepared you are for it. Insurance is a smarter approach to securing the bag too.
First, how does insurance work? Insurance is an agreement between the two parties that transfers the risk of financial loss from an individual to an insurance company.
The insurance company takes a certain amount of money called a premium to pay for losses when they occur. Before choosing an insurance plan, you have to consider its benefits to your pocket and needs.
For instance, a car insurance policy will work for someone who has a car, business insurance applies to someone who has a business.
Conclusion
Though insurance policies may not fashionable to the young in heart, it comes handy as a smart investment plan that keeps you in check. While it is a good idea to keep the fire burning for new investment options, it is also a great idea to be prepared if a disaster occurs.
Want to know how to invest your money in more opportunities that come in Nigeria? Subscribe to us now. We would also love to hear your investment stories, share them with us today.