It's overwhelming how we go through different phases of our lives with each phase bearing its responsibilities. One moment, you're fending solely for yourself and in the twinkle of an eye, you have a family. One of these many responsibilities includes the burden of keeping up with your finances: You're caught in the web of saving for emergencies and investing in your kids' future.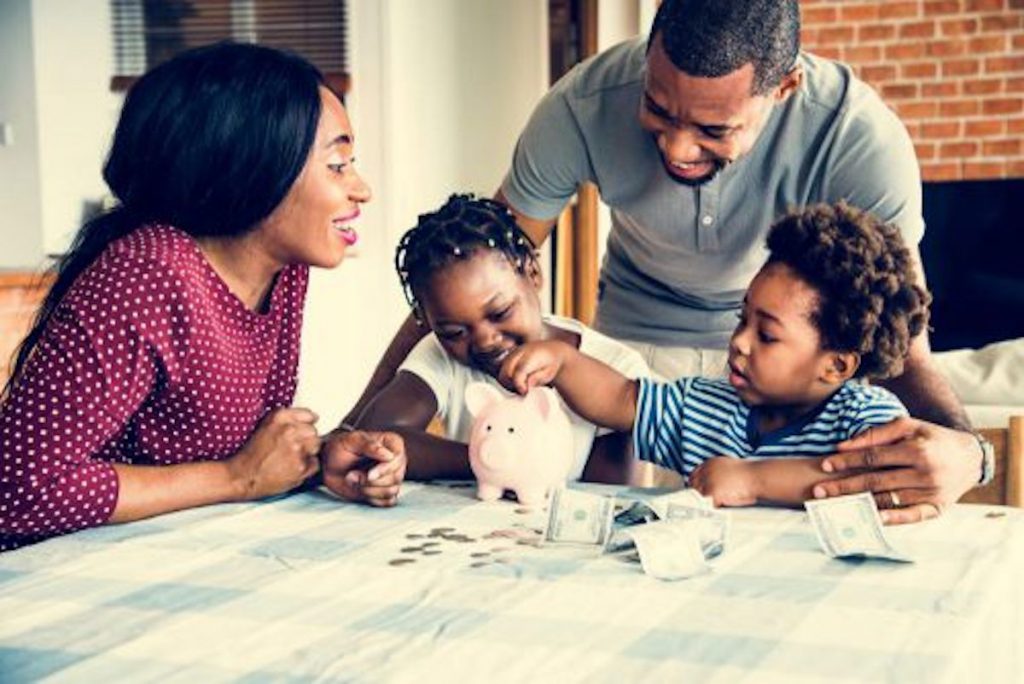 Top 5 money saving tips for families
How then can you ensure -in the most effective manner- that you manage the finances of your household without compromising on essentials? We have outlined some simple steps to facilitate this journey.
1. Cutting that Food Budget
It is likely that food is one of your biggest outgoing costs. One of the ways this escalates quickly is through eating out. Even it is just once a week, meals away from home add up quickly. One of the main reasons we consider getting a takeaway is that we do not have anything planned for dinner that night, or breakfast in the morning. This temptation can be eliminated by introducing a meal plan to your household. By planning your meals, you also reduce your food shop bill by avoiding buying things you don't need.
2. Effectively Manage Your  Utility Bills
True, monthly expenses can be daunting. However, paying off all your debts and also staying on top of bills will avoid future problems. Of course, keeping your lights on, your water running, and a place to live are really good excuses for paying your bills.
However, it is also imperative that we cut these bills down to the barest minimum. Making these choices may prove difficult as we think, oftentimes, that they are necessities. When we make the hard choices of letting some of these go, or cutting them down, the better for us. Consider reviewing your electricity bills, which probably consumes a chunk of your monthly budget.
3. Spend Less On Shopping to Boost Your Savings
Instead of heading to the nearest high street shop when you need something, why not consider getting it second hand instead? Why spend so much on a commodity when you can get its variant for a relatively cheaper price? This is just a means to effectively boost your savings.
4. Sell What You No Longer Need 
Rather than throwing away items you no longer need, why not try selling them to make some additional money? Old clothes? Microwave? Air Conditioner? Refrigerator? Other electrical appliances? It definitely proves you can get cash for stuff you hardly use anymore.
Isn't that a great way to boost your savings? Consider this sometime.
5. Save, Against All Odds
Like we have earlier established, making money sometimes might be difficult. The never-ending bills do not appear like they would disappear into thin air anytime soon. Also, remember that while saving, you can also explore business opportunities that would increase your income.
Bottom line
While these bills are choking, we recommended that you have a savings plan you religiously abide with. Could be any amount on either a daily, weekly or monthly plan. What's more important is that you get it done. Is it difficult? Could be. Is it impossible? We do not think so.

You can obtain a comprehensive loan, tailored to your specific needs by using this platform. Basically, it allows you to compare loans from different lenders across Africa, ensuring the best option doesn't slip through.