Finding a career path in Nigeria can be one tough decision to make. Still, if you're seeking a job that has enough flexibility, you should consider becoming an insurance agent. The industry is a growing and thriving industry in Nigeria, and now would be the best time to become an insurance agent. The following steps will explain what an agent does and what you should do if you plan on becoming one.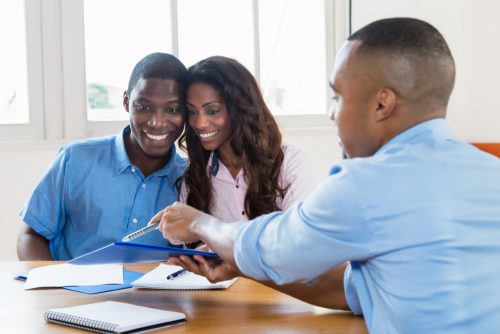 What do Insurance agents do?
Insurance agents or brokers are middlemen between customers and insurance companies. They sell insurance policies to customers on behalf of their agency (the insurance company) they represent. Agents help customers determine what policy best suits their needs and therefore, must understand the types of plans offered by their agency.
How to become an Insurance agent in Nigeria?
First, you've to decide what kind you want to be.
Majorly there are two kinds of insurance, which are:
Life Insurance and Property and Casualty Insurance. Under these kinds, there are several subsets of insurance from car insurance, health insurance, fire insurance, home insurance, travel insurance, and so on.
What are the requirements for an Insurance Agent?
It is possible to become an agent with a minimum educational qualification such as the SSCE. It depends on the agency's requirements. No particular field of study is required to become an insurance agent, but those with a background in marketing, economics, and finance may find it easier.
Becoming an insurance agent means you'll need good sales, marketing, and customer skills which would help you attract prospective customers and set you apart from the rest. So, having a prior qualification in this field will give you an edge in this profession. Nonetheless, you can still learn on the job as insurance companies offer training to their agents.
Search and Apply for an Agency
You need to be appointed by an insurance company before you can sell their products. Depending on the company, you'll need to go through background checks to be verified and granted an appointment that certifies you as an insurance agent. This is where the training highlighted earlier comes in. A company that intends to appoint you as their insurance agent will give you all the necessary training required. So you'll need to do a search for insurance companies, or it's easy if you already have one in mind.
Search and Maintain Clients
Now that you have been verified and have an appointment, it is time to begin your agency. Here's where your marketing and sales skills will come to play. You can make use of several advertisement channels to sell yourself, such as social media, local newspapers, and posters. 
As a new insurance agent, it is necessary you familiarise yourself with the roles and responsibilities.
Assist in sales, advertising, and selling of products and services to its customers.
Possess sound knowledge and awareness of the markets.
Proffer reliable financial consulting services to customers as well as customer support to the client.
Create marketing strategies with the customer choice in mind
Possess excellent public relations capability in other to represent its agency.
Conclusion
These days, insurance companies are always on the lookout for insurance agents and proffer the training needed to become one. The information above is a guide to what is to be expected if you're thinking of a career path in insurance and hope to become an insurance agent.