A warehouse is a building that companies use to store consumer goods temporarily or permanently. In exchange, the companies pay the warehouse owners a predetermined sum of agreed-upon rent. Warehouse duties include picking and packing products, as well as storing products. Now, warehouse insurance would help you cover financial loss because of damage to your goods etc.
Do you have a warehouse but don't have warehouse insurance? Stick around for sometime and read this article to see types of warehouse insurance and why it's important.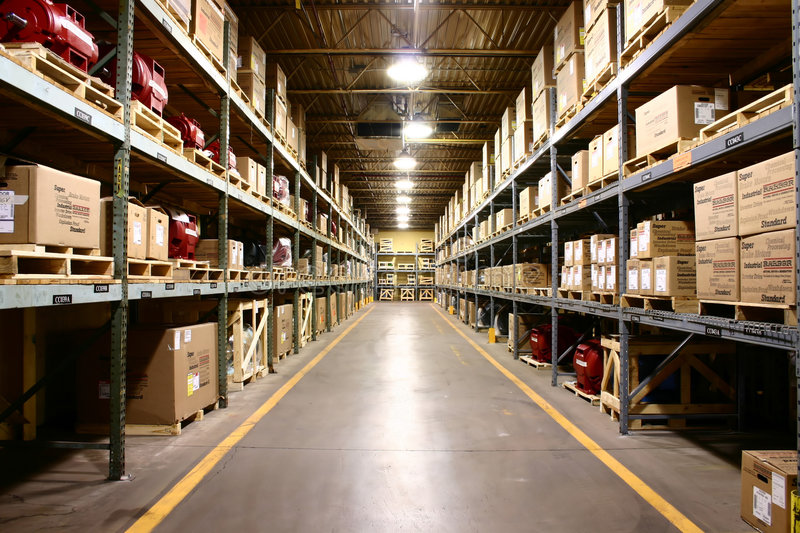 What is Warehouse Insurance?
Warehouse insurance provides full coverage for losses resulting from harm to a warehouse structure and the items stored within it. Also, it covers the loss of earnings resulting from the damage. The warehouse insurance can be quite important for an industrial setup. This is because it provides enormous benefits to businesses that require a warehouse for the storage and production of items. If your good are transported on water before hitting the warehouse, get enlightened on marine insurance.
Is Warehouse Insurance Really Necessary?
No matter what kind of business you run, it's a good idea to make sure that your insurance coverage is sufficient. They can hold you accountable if a visitor suffers harm, their belongings are damaged, or if another incident occurs at your warehouse. Similarly, you will be held financially liable if one of your employees is involved in an accident while using a business car or while on the job. Always choose safety over regret. Insurance for warehouses is essential.
Types of Warehouse Insurance
As previously indicated, the type of contents kept in the warehouse, the size of the business activity, and the style of warehouse structure must all be taken into consideration when choosing a warehouse insurance policy. We list some of the insurance types used in the warehouse business below.
1. Commercial Property Insurance
This insurance assists in covering losses resulting from natural disasters, such as fires, theft, and damage from changes in humidity or temperature. The following is a list of the warehouse's tangible assets that are protected by this insurance:
Office equipment
Storage racks
Data
Refrigeration units
Freezers
Software
Businesses might have to incur a huge amount of expenses if they harm these assets in any way. So, commercial property insurance enables businesses to continue their services by protecting their warehouses from such damages.
2. General Liability Insurance
Although this insurance doesn't offer complete protection against all potential risks, warehouse owners must obtain it. This insurance offers defense against a range of losses. They include:
Costs incurred for defending lawsuits
Copyright violations
Third-party bodily injury
3. Warehouse Legal Liability Insurance
Customers or clients pay a predetermined charge for the usage of the warehouse to store their goods. As a result, it is the warehouse owner's responsibility to safeguard the security of the warehouse contents and can be held accountable for any harm to the stored items. The following are some of the situations that may result in liability complaints:
Inadequate maintenance
Infestation
Fire/flood
Missing items
Therefore, the main focus of our coverage is on losses brought on by negligence. Having warehouse liability insurance aids owners in safeguarding the goods kept there, so minimising their financial losses.
4. Worker's Compensation
Employees are the lifeblood of any company. Therefore, protecting their safety is essential for the smooth operation of the firm. Employee injuries could occur while doing warehouse tasks or as a result of exposure to risky situations. Any harm to an employee sustained while they are executing business activities can be compensated if worker's compensation is in place. Some of the mishaps or conditions covered by this insurance are listed below:
Illness associated with exposure at the workplace
Death benefits to the family
Repetitive stress injuries
Disability caused due to injury at the workplace
5. Commercial Auto Insurance
Commercial auto insurance is required if a company uses a fleet of vehicles, whether to transport finished items or to gather raw materials from several suppliers. This insurance aids firms in covering any monetary damages they may have suffered as a result of using vehicles for commercial purposes. Some of the automobiles covered by this insurance are listed below:
Refrigerator trucks
Cargo vans
Food trucks
Pickup trucks
Dump trucks
6. Employee Dishonesty Coverage
This insurance is designed to shield companies from losses that could result from the employees' unethical or criminal behavior. It provides protection against the following:
Money securities
Loss of business property
Fraud
Unauthorized transfer of funds
This insurance policy therefore primarily protects the business owner as well as the other individuals listed in the insurance coverage policy..
7. Cyber Liability Insurance
This insurance assists in addressing any potential financial losses incurred by the company in the event of a cyberattack, a data breach, and any associated legal claims. As a result, it aids in providing coverage for information or technology that is typically excluded from ordinary commercial liability insurance. Businesses must have specific measures like firewall or antivirus protection in place in order to get this policy authorized. Some of the expenses that fall under the purview of cyber liability insurance are listed below:
Loss of electronic data
Loss of business income due to data breach
Security fixes
Credit monitoring services
How Much Insurance Does My Warehouse Need?
Really, it depends on the facility you run and how people use it. Evidently, a warehouse that stores combustible or other hazardous chemicals will require more protection than one that stores non-hazardous goods. Similarly, a warehouse with many refrigerated or frozen storage units full of food products could require more insurance than one that houses construction supplies.
As each person's demands differ, speaking with a knowledgeable commercial insurance consultant is the best way to determine your requirements. The price can vary because each warehouse is different. The easiest way to determine the price is to speak with an experienced agent and get quotations from several insurance providers.
Read also: Insurance Intermediaries
Conclusion
Although the idea of a warehouse may appear fairly straightforward, warehouse owners must take several factors into account that could jeopardize their company or really harm it. Certain things might still go wrong while doing any commercial operations, even with careful planning. Therefore, in these situations, having the appropriate warehouse insurance in place helps safeguard the business by minimizing the damage or losses suffered.