In this article, we provide information on one of the leading insurance service providers in the country.
Providing information for the insurance company known as Veritas Kapital Insurance Company Limited.
Here is all you need to know about Veritas Kapital Insurance.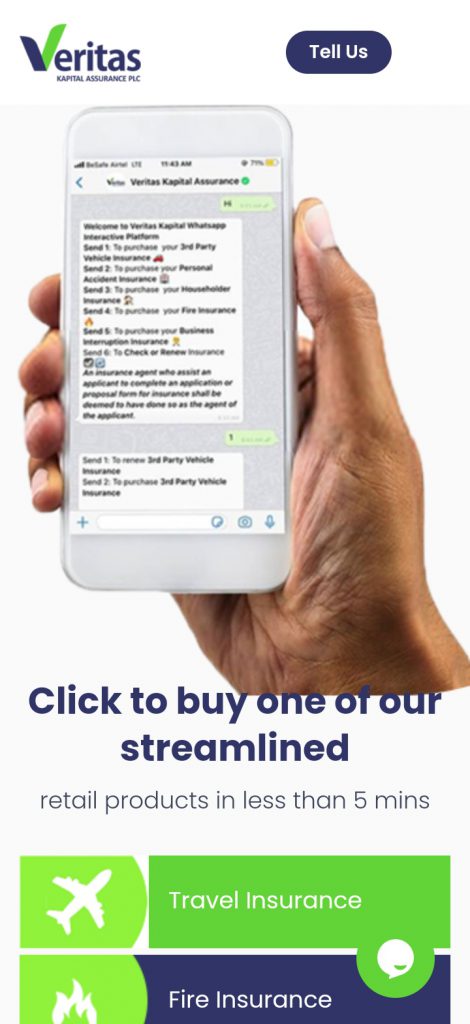 About Veritas Capital Assurance
The company is one of the leading insurance companies in Nigeria's insurance industry.
Formerly known as UnityKapital Assurance P.L.C., the company was fully incorporated in the year 1973. It operated under the name Kano State Insurance company.
Veritas Kapital operates as a general business company because they license it to work under General insurance.
Veritas Kapital is registered under the regulatory body for insurance in Nigeria, the National Insurance Commission. The company offers an array of non-life related insurance services to its customers, which are individuals or corporate entities in the country.
Management Team Structure
A team of excellent and dedicated individuals manages Veritas Capital Assurance. They gear the team towards achieving a seamless transmission of insurance and other financial services to its customers, both existing and potential.
Management is led by the Managing Director/Chief Executive Officer Kenneth Egbaran and comprises other distinguished individuals in various capacities such as:
WOLE ONASANYA – Executive Director, Finance and Investment
SARATU UMAR GARBA – Company Secretary/ Legal Services
SOMORIN MOJEED GBOLAGADE – Chief Financial Officer
OLUGBENGA AMBALI – Head, Business Development
PAUL OCHEA IBE – Head, Technical
AISHA GARBA – Head, Corporate Services
OYEBOWALE NOJEEM OLADEJO – Head, Internal Audit
Products Offered by Veritas Kapital Assurance
Veritas Kapital offers a wide range of insurance products to choose from. They include Marine Insurance, Aviation Insurance, Engineering Insurance, Oil & Gas Insurance, Auto Insurance, Agricultural insurance and Home Insurance.
How to Process Claims With Veritas Kapital Assurance
Veritas Kapital Assurance has a dedicated claims channel to process the claims of its customers when they seek compensation for losses insured against.
In the event of a loss, you need to contact Veritas Kapital Assurance and begin the claim processing.
It would require you to fill a claims form, and some certain documents as about the insurance you've taken out.
How Can I Reach Veritas Kapital Assurance?
The company's head office location at Plot 497, Abogo Largema Street, Off Constitution Avenue, Central Business District P.M.B. 13233 Wuse, Abuja.
It has an Annex Office in Lagos at Plot 173 Gbagada/Oshodi Expressway, Opposite U.P.S. Express office.
Besides these two, it also operates ten other offices all over the country in Bauchi, Benin, Ibadan, Kaduna, Kano, Minna, Onitsha, Port Harcourt, Sokoto and Warri.
You can also reach Veritas Kapital via email: info@veritaskapital.com or by telephone: +234(0)700 1000 500
Conclusion
Veritas Kapital Insurance seeks to be the bridge between individuals or corporate entities and insurance services. Offering nothing but the best in insurance services to all who need them.
Whatever your interests may be, Veritas Kapital Assurance can make it a success for you.