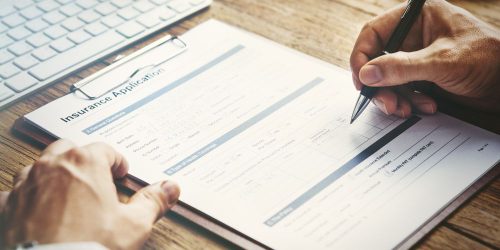 Preamble:
You've probably read a ton of materials on Life Insurance; what its scope entails, the different policies it offers, and – well, you know how the drill goes. You're right; we're not going to bore you with those. However, if you are just beginning to discover what Life Insurance is, you may get a headstart here.

Determining whether to buy life insurance, or any insurance policy at all, could prove an extreme sport. At this juncture, a number of questions start trooping in; weighing in on the decision you are about to take. Here, we ask these questions for you. In the long run, they form a backdrop and provide a bird's eye view on whether or not to procure a life insurance policy. Let's roll!

1. What do I even know about Life Insurance?
It's okay not to have a pro-standard grasp of Insurance or its policies. In a bid to pursue knowledge however, you may have stumbled upon the term one way or another. Isn't that so?

Basic knowledge of Insurance is necessary if you're going to buy a policy. This is such that; when you meet with your Insurance Company, you are able to determine the life insurance policy that suits your needs best. Other than this, you also want to discuss payout terms and conditions surrounding the contract. Effectively reaching a logical conclusion thrives on a foundational knowledge of the subject matter. No warlord goes to battle unprepared.


We have got a bedrock article that exposes you to basic terminologies in Insurance. Please, be our guest.


2. Why am I buying Life Insurance?
Answering this question helps put your interests into perspective: Is it due for family reasons? You love your family and are keen on protecting them? Do you plan to leave an inheritance behind? It could be anything else and no one else can probably help you figure that out. By and large, a factor ought to be responsible for the purchase decision.

Subsequently, you can progress into asking what kind of life insurance policy you intend to procure. A number of these policies are available including Family Life Insurance, Group Life Insurance, Term Life Insurance, Permanent Life Insurance.

3. Am I old enough?
Young adults, especially millennials and Gen Z-ers usually find themselves asking this question. There is an assumption; in this part of the world, that insurance is probably for the old. Did you know there are bespoke insurance tips tailored to millennials? Check them out here.

With regard to age and insurance, one thing we know is that minors may not be solely responsible for themselves. However, they could be a choice of a beneficiary for a much older adult. Even at that, they are not accessible to the payout until the law deems it fit.

Here, we discuss how you can manage your beneficiary list. If you consider listing your beneficiaries on your life insurance policy sometime, you may find this article handy.


4. Am I financially capable to be associated with a life insurance policy?
Before you buy a life insurance policy, you have to consider its financial implications. Oh, right; you know that already. We have established that life insurance is available in disparate policies. In this light, you can liaise with your insurance company in adopting the policy that fits best. This shall take into account; your financial preferences as well as other considerations.

5. Do I have folks depending on me?
Are you a parent? You should consider the wellbeing of your children should you pass on. Death is an emergency; technically, it does not leave preemptive notices. So, securing a life insurance policy could go a long way in investing in the future of your child[ren].

Oh, no, don't you have loved ones even if you're not a parent? You could decide to do this for your siblings or for your own parents. Ideally, If you have got people depending on you, you want to consider filing a life insurance policy form sometime.
6. What Insurance Company do I contact?
You could look out for agencies that offer deals at ridiculously cheap prices, without compromising on value. You want to do your research to include details like terms regulating payout options, among others.

Do you know what to look out for when scouting an insurance company? We have outlined a few steps for you.

Conclusion:
It begins, first, with awareness. Making decisions in the dark could pose a risk. Garner all the knowledge you need, then you can ask the right questions and decide what you need.
Looking to buy life insurance? We are just a step away. Get covered here.