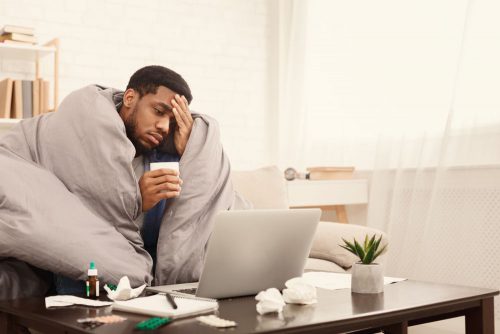 No, not yet. You might reconsider closing the tab. Disability Insurance may not be what you think it is.
Disability Insurance? What in the world of Insurance does that even mean? At first glance, one would imagine this is associated with insurance that caters to the underprivileged and 'notoriously' handicapped. We would be glad to bloat that assumption. People almost never think about the possibility of sustaining an injury at work. Now, this is what disability insurance concerns itself with.
Disability Insurance is also referred to as 'Income Protection'. It is a form of insurance that insures the beneficiary's earned income against the risk or barrier a disability might pose. However, it is probable that a disability might prevent a beneficiary from carrying out their regular duties at work. Like we established earlier, this may be due to an injury sustained [from work] or a chronic illness. Disability insurance thus fills the income gap while the beneficiary is indisposed. So, yes, it also encompasses paid sick leave.
Is buying this cover worth it? We shall examine a few reasons to justify its position. Just before that, however, we shall consider its basic types.
Basic Types of Disability Insurance
There are two basic kinds of Disability Insurance which include Short Term Disability Insurance and Long Term Disability Insurance. Like one can infer from their titles, the difference lies in their duration. This feature is synonymous with the types of life insurance; Term Life and Universal Life Insurance.
↱ Short Term Disability Insurance
This Disability Insurance policy offers an employee a portion of their salary if they are unable to work for a short period. However, this lasts between three to six months.
↱ Long Term Disability Insurance
This Disability Insurance policy offers an employee a portion of their salary if they are unable to work for a longer period. However, this lasts for a period of over six months.
Both short term and long term disability policies have a period of 'disability' that defines eligibility to benefits. This 'disability period' is referred to as 'elimination period'. If a person becomes disabled, they must wait until the expiration of the elimination period before they start receiving benefits. If they are able to work before the expiration of the elimination period, such a beneficiary will not be entitled to benefits.
Why You Should Consider Buying Disability Insurance
1. You're the breadwinner
Exactly. You're going nowhere yet. How are your own beneficiaries going to live? Who's going to fend for them? Okay, seriously, if you financially support your kids or parents or partner[s] as the case may be, you need to ensure they are well taken care of. Insurance policies as this cater to these emergencies; for yourself and for those who rely on you.
2. You're paying off debt
If you're a millennial or a Gen Zer; you're probably in the category of those who have one outstanding debt or the other to resolve. Say you sustained an injury or a developed a complication that would prevent you from going to work, how would you resolve these debts? Bills?
By and large, proportioning an amount that goes into your coverage, ensures you do not lag behind when these emergencies arise, even though they are temporary.
3. Your employer doesn't offer enough coverage or any at all
By not offering enough coverage, it implies that you are probably running a short term disability insurance – which a number of traditional employers prefer to offer. The short-term disability insurance, however, replaces up to 50% of your monthly earnings between three to six months. What's more, is that you might have to pay taxes on the payments.
If these policies are subject to your employment with the company -which they obviously are- you might be out of luck if your injury or illness leads to job loss. To mitigate the risks, some experts recommend buying additional long-term disability insurance for the most "comprehensive and cost-effective" coverage. A Long-term cover can effectively pick up where short-term coverage or your emergency fund leaves off. By and large, this lasts between 90 days and a year after the incident occurs.
4. You work for yourself
Disability insurance does not just appeal to the office workers or career folks, or 9-5ers. The self-employed are also susceptible to injuries, aren't they? If you belong to this category, an insurance benefit can help provide a steady income as well as cover ongoing business expenses.
As a self-employed person, you may also consider paying a higher premium each month to shorten your elimination period since you do not have short-term coverage from an employer to shield you – temporarily.