There are different kinds of life insurance policies that meet the different needs of people. Term life insurance is the most common life insurance. It is also known as pure life insurance.
It guarantees payment of sum assured to the beneficiaries of the insured during the specified term. If the options are available, a policyholder can decide to renew for another term or convert the policy to a permanent cover.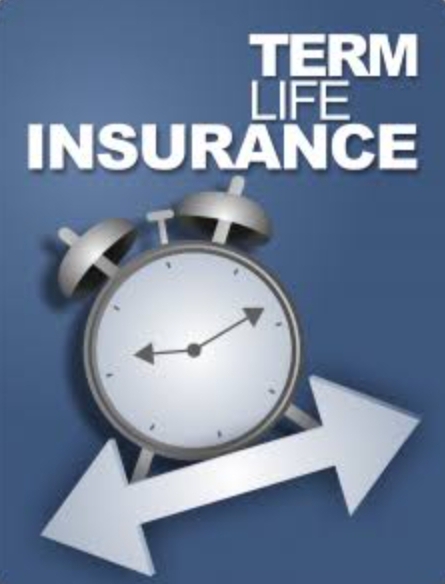 How Term Life Insurance Works
When you buy term life insurance, the company determines how much premium you'll pay based on the value of the policy. The value is determined by your age, gender, job, health and other factors.
This type of insurance cover provides coverage for the insured during the term of a policy. Should the insured pass away within the term of a plan, your insurer will pay the sum assured of the policy to your beneficiaries. The sum assured which is also know as the cash benefit in most cases is tax exempted.
This cash benefit can be used in many ways by your beneficiaries. It can be used to settle medical bills, make funeral arrangements, pay off a debt or loan and other financial needs. However, there is no payout for the policy if it expires before you pass away.
Unlike whole life insurance, term life insurance offers no cash value other than the guaranteed death benefit. It has no savings component. Depending on the policy terms, you may be able to renew a term policy when it expires.
Term life insurance is the least costly insurance; there is when it comes to individual life insurance. 
Is Term Life Insurance a Good Investment?
Most financial advisors that pitch life insurance to buyers do so with the permanent life insurance in mind. They do so because of the cash value advantage of permanent life insurance. Still, most advise against permanent life insurance because of the expensive premiums.
Term life insurance is inexpensive compared to permanent life insurance. This allows you to put your funds in other investments that can offer better returns. If you put into consideration the amount of coverage you can get, the latter is a good option for anyone.
Benefits of Term Life Insurance
Well suited for temporary life insurance needs.
Large amount of coverage for low costs.
The death benefit can solve significant financial needs.
Low premiums
Conclusion
For an average person, term life insurance is an excellent investment in the sense that you are paying little for a cover. The peace of mind that a life cover offers is non-negotiable, more so at an affordable amount with term life insurance. You should read Heirs life insurance.