A vehicle tracking system aims to manage and control transportation using a GPS transceiver to determine the vehicle's location.
The biggest transportation issue is the unpredictability of waiting times caused by traffic bottlenecks and other problems with odd weather. A GPS car monitoring system assures private and public vehicles' safety while in motion.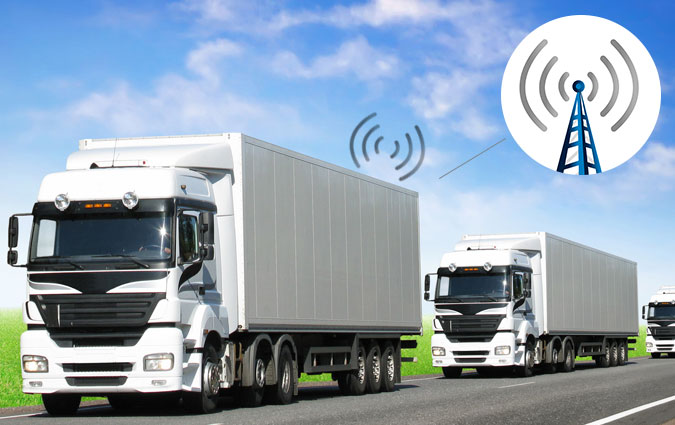 What is a Vehicle Tracking System?
A vehicle tracking system enables online computers, mobile phones, tablets, tracking and control of cars, etc.
What Is an Insurance Tracker?
A telematics program called an insurance tracker gathers information about your driving patterns.
Types of Auto Insurance Trackers
There are two major types of auto insurance trackers available. They include:
Physical telematics device (Dongle)
You can have this tracker installed or plugged into your vehicle.
This is a smartphone app that you may download. Your insurance and the program you select will frequently determine which one you utilize.
There is also a list of car tracking companies to choose from that helps.
Whichever option you select, your insurance will use the device to gather particular data about your driving patterns. Insurers typically offer the gadget as a component of a usage-based insurance (UBI) program. Once installed, the insurer will use it to gather important data, like mileage, braking, and speed, to calculate a highly individualized premium.
How Does Auto Insurance Tracking Actually Work?
The technology that your insurer employs determines how an auto-tracking device functions.
Your onboard diagnostic (OBD-II) port, normally beneath the steering wheel, is where your insurer's stand-alone device would be plugged in if it were used. This technique uses your car's onboard diagnostic system and a sensor network that monitors vital performance indicators like tire pressure, gasoline and oil levels, and mileage. The device may track your speed, braking habits, where you drive, and how far you drive after it is plugged into the OBD-II connection.
Download the app, follow the instructions from your insurance, and start driving if your insurer uses a mobile tracking device. The smartphone app collects information about your driving using the phone's sensors. Although it can't directly access data obtained from your car's OBD-II connection, it can recognize actions like harsh braking and quick acceleration.
Regardless of your insurer's technique, the data is normally encrypted before being delivered to the insurer. The information will assess your driving style, establish your rate, and decide whether you qualify for any further discounts or program benefits.
What Data Is Tracked?
Most insurance firms that offer tracking tools are transparent about the information gathered. Usually, you may get the details on their website or by getting in touch with an agent. They're generally looking for material that shows your typical driving behaviors, especially those that may cause or prevent accidents.
Typical data collected include:
How long do you drive and how often
Hard acceleration
Speed
Hard braking
Fast cornering (quick turns)
Time of day, especially nighttime driving
Phone usage while driving
When the insurance provider receives this information, they will examine mapping data to determine the kind of traffic restrictions present where you were driving, such as stop signs and speed limits. They can tell if you drive safely and obey the law by doing this, or if you routinely speed, blow through red lights, or engage in other dangerous driving practices. They might also identify if you were engaging in "distracted driving," a behavior typically referred to as using a phone while driving, depending on the program and tracking technique (such as a plug-in dongle or mobile app).
The information gathered can be helpful to you, but your insurer will use it to determine your premiums. Smartphone apps frequently include dashboard and feedback features to help you understand how you're driving. You may change your behavior to enhance your driving and, possibly, lower your auto insurance rate if you see a lot of rapid starts and inattentive driving.
Do I Need an Insurance Tracker?
Although these trackers and telematics devices are optional for drivers, there may be circumstances in which they are beneficial. This is especially true if you want to benefit from particular initiatives that your insurer offers:
Programs known as usage-based insurance (UBI) set prices based on how you use your car. UBI programs may lower your rates if you normally drive safely, avoid heavy braking, don't speed, and don't use a cell phone while driving. For drivers who don't drive frequently, UBI initiatives may be helpful.
Some insurers also provide pay-per-mile insurance. With this kind of coverage, your insurer will track your mileage over a set period, usually four weeks, using a tracking device. In exchange, you pay an additional per-mile fee and the insurance base cost, which frequently results in lower monthly premiums than regular coverage. A pay-per-mile plan can save you money on insurance if you work from home, have a short commute, or simply don't drive frequently.
Does vehicle tracking reduce insurance?
According to Forbes, drivers with GPS vehicle tracking insurance experience a 20 percent decrease in collisions.
Can an insurance company put a tracker on my car?
Many auto insurance providers offer tracking devices that drivers can put in their cars to lower their rates possibly. In essence, these tracking systems compensate drivers for defensive driving.
Conclusion
Understanding the essence of vehicle tracking systems and vehicle tracking insurance is important. This is because a vehicle tracking system will help reduce traffic accidents. It also helps curb potential dangers, and time-wasting elements like road work and traffic bottlenecks can be avoided. Therefore, getting vehicle tracking insurance wouldn't be a bad idea.