Great Nigeria insurance of the top insurance companies in Nigeria. As a business personnel, dabbling with risks is inevitable.
Whether it is that new investment or building an asset, insurance is a very important part of the process.
Having insurance transfers the risks form you as a business owner to the insurance company.
This is exactly what Great Nigeria insurance specializes in, and they do so across a wide array of products. Their services cover both business and personal uses.
We discussed the products available under Great Nigeria Insurance in the latter part of this article.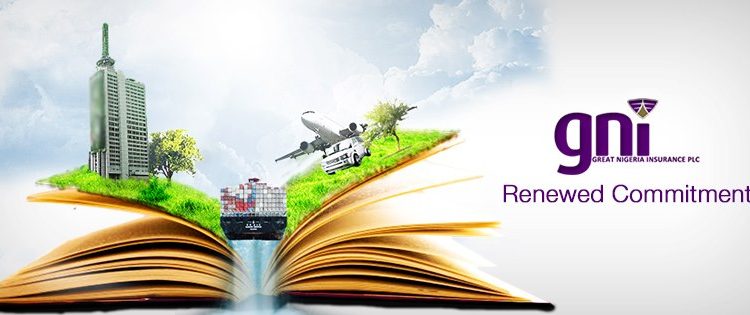 About Great Nigeria Insurance
Great insurance has a vision "to be the insurance company of choice for keeping promises to stakeholders". With this company, you can have peace of mind and enough focus to go about your activities knowing that they cover you. Some of Great Nigeria Insurance shared values include:
Professionalism
Empathy
Passion for customers
Team spirit
Innovation
DPrecision
Management team structure of Great Nigeria Insurance
Great Nigeria Insurance is managed by a team of vibrant and purposeful professionals. These individuals have a lot of experience in the industry and are committed to contributing to the growth of insurance as a whole in the country.
What products does Great Nigeria Insurance Offer?
Great Nigeria Insurance offers a wide variety of services to customers all around Africa, with branches in over countries worldwide. The services they offer include the following:
Group life assurance
Group personal accident assurance
Individual life products
Non-life/ General insurance
Fire and special peril
Burglary and housebreaking insurance
Motor insurance
Money insurance
Workmen's compensation insurance
Marine insurance
Plant all-risk insurance
Contractors' All Risk
Professional indemnity
Oil and gas/ Special Risks
The individual policies offered by great Nigeria insurance and their respective payouts vary. For an in-depth look at each policy and what they entail, simply visit their official website at www.greatnigeriaplc.com.
How do I purchase insurance from Great Nigeria Insurance?
The digitization of processes in Great Nigeria Insurance is one of the reasons why they remain a favorite for many. To purchase an insurance policy, simply follow the steps below:
Visit their official website at www.greatbigeriaplc.com
Scroll to the bottom of the page and click on the apply now button
Follow the prompt from there on
Note that you can request a quote for any insurance before deciding to purchase it. Simply do this by clicking on the get quote button.
How do I make a claim from Great Nigeria Insurance?
Making a claim with Great Nigeria Insurance can also is done through the following steps:
Visit their official website at www.greatbigeriaplc.com
Scroll to the bottom of the page and click on the report a claim button
Complete the form by supplying the requested details. After this, submit.
Your claim would be validated and an agent would reach out to you
How can I reach out to Great Nigeria Insurance?
You can reach out to great Nigeria insurance through their official mobile phone number, email, or simply visit their physical address. The details on how to contact them are as follows:
Office address: 8 Omo Osagie Street,
Off Alowowo Road, Ikoyi Lagos.
Phone no: +234-1-3429161
+234 08142478829
08052601713
+234 8023229210
Email at: info@greatnigeriaplc.com
Note that Great Nigeria insurance usually opens from 8:00AM to 6:00PM on Mondays to Fridays, in case you want to visit their office.
Conclusion
Great Nigeria insurance has you covered across a wide area of potential risks. Whether business or personal assets, you can trust great insurance to conveniently manage your risks, and payout when you make a claim. Their reliability is tested and trusted and apparent in their accumulation of over 28,000 customers in over 120 countries.