Comprehensive health insurance is health insurance that offers coverage to various extents for many forms of health care services as opposed to just one or a few.
This type of policy would help pay for medical services like doctor visits and fees, hospital stays, medications, and surgeries. However, it tends to be very costly due to the wide range of coverage it provides and other factors like adverse selection and moral hazard.
Comprehensive health insurance is also called major medical health insurance. Without a doubt, you need a health insurance plan, but choosing the right one isn't as easy as it used to be.
It would be best if you did your due diligence to find one that will secure you financially against a range of situations, including hospitalization, surgeries and serious illnesses that you may be at risk of due to your family's medical history.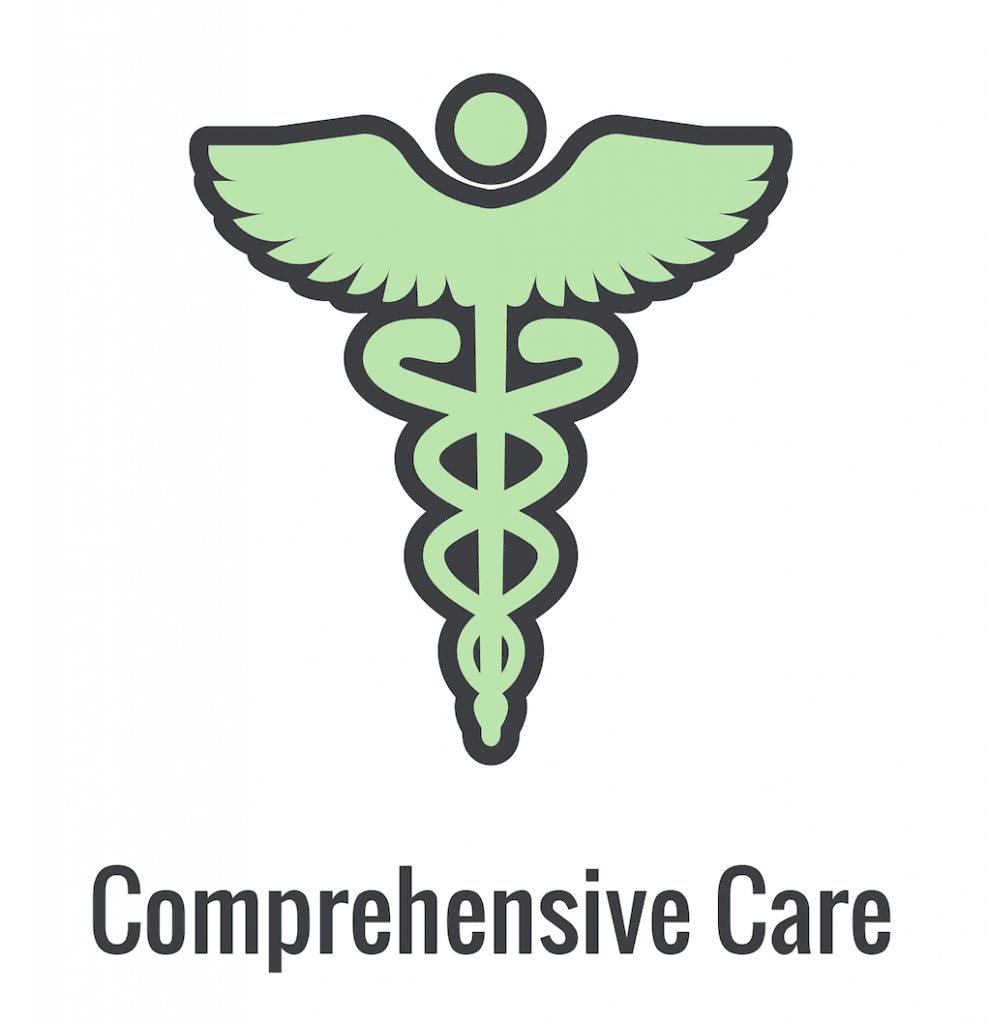 Policy Coverage
A comprehensive health insurance policy offers extensive coverage and acts as a financial pillow in case of medical emergencies.
Unlike basic health insurance plans, a comprehensive policy covers outpatient as well as inpatient treatments, including consultations, medical tests as well as hospital stays.
Some insurance companies offer comprehensive health insurance that even provides limited cover for physiotherapy, homeopathy, acupuncture, and osteopathy.
Few plans also cover the expenses of oral surgery, the use of a private ambulance and home nursing. Moreover, by paying some extra cost, you can even add a routine dental and optical cover to your medical plan.
Benefits of Having A Comprehensive Health Insurance Policy
1. Pre and Post Hospitalization: Covers pre and post hospitalization expenses for a month or 60 days, and the person is reimbursed after submitting bills and other cost-related documents incurred during the period of hospitalization.
2. Day Care Procedures: Treatments like dialysis, chemotherapy, angiography, radiotherapy, appendectomy, hydrocele, eye surgery, colonoscopy, lithotripsy, etc. are covered under this policy. Some health insurance policies cover all daycare procedures.
3. Ambulance Cover: Covers the cost of ambulance service.
4. Check-ups: Covers the cost of regular health check-ups as a preventive measure.
5. Expenses for Organ Donation: Certain comprehensive health insurance policies cover the costs incurred in the process of organ donation. In case you are undergoing organ transplantation, your donor will be financially covered by your health insurance plan.
6. Critical Illnesses: Some common critical illnesses covered under a comprehensive health insurance plan are paralysis, stroke, cancer, coronary artery disease, heart attack, major organ transplant, chronic lung disease, etc.
7. Cashless treatment: Allows you to get admitted to any listed hospital as per the list of hospitals of the insurance provider without paying anything for treatment.
There are several types of health insurance policies available in the market like individual health insurance, family floater health insurance, personal accident insurance, and critical illness insurance, among many others.
It would help if you chose the policy that suits your requirements and offers complete coverage. Buying a health insurance policy is an essential part of your financial planning.
Unlike any other general insurance policy, a lapsed health insurance policy can have disastrous consequences for your family.
Buying a plan with a longer-term like say five years can free you from the hassle of renewing the policy year after year. It can also help you plan your long-term finances with the confidence that your family's health is taken care of for the next five years. Further, prefer a plan where the premium is locked.