Estimated reading time: 4 minutes
How to get my NHIS number
Emergency health issues or underlying health concerns can spring up at any time. A health insurance scheme is a good back up plan to prevent one from going bankrupt from the expensive bills one may likely incur. A health insurance scheme is a necessity in these times.
An accessible insurance scheme of sorts is the National Health Insurance Scheme (NHIS).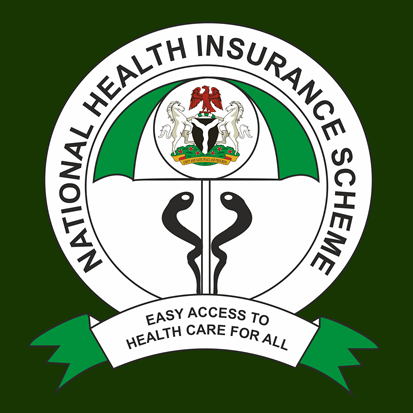 What is the National Health Insurance Scheme?
The National Health Insurance Scheme, also known as NHIS, is a corporate body that provides health insurance in Nigeria for Nigerians. It's objective is to provide accessible healthcare to all Nigerians, regardless of social strata or income.
It also aims to provide affordable health care for participants with the use of prepaid plans. These payments are received into a collective fund, which is then used to cover expenses on health services and supplies that members may need.
Medical-related expenses covered by NHIS include:
Consultations with medical specialists
Outpatient care
Prescribed drugs
Dental and Eyecare
Maternity care
Preventive care
Hospital care
Prosthetics
Programmes offered by NHIS
NHIS offers a range of programmes catering to different demographics. They are divided into three categories as follows: formal sector, informal sector and vulnerable groups.
Formal sector handles health insurance to companies and their employees and also to ordinary citizens. Other subsets of categories in this sector include:
Formal Sector Health Insurance Programmes: This is mandatory for all Nigerian companies that employ over ten employees, including civil service organisations and the private sector. Both employers and employees fill contributions in this pool. Funds in this programme cover the medical expenses of the employees, their spouses, and four biological children below the age of 18.
Vital (or Voluntary) Contributors Social Health Insurance Programmes: This covers legal residents, retirees and for companies that employ less than ten employees. Medical expenses in this programme only cover the insured person.
Tertiary Social health insurance programme: for students.
Community-based social health insurance programme: for groups and communities with a number of 1000 and above.
Pupil in Public primary school health insurance programme: for students in primary school.
You May Also Like: Co-insurance in Nigeria
Three levels of care exist in NHIS.
They are:
Primary health care providers: they are the first point of contact and gatekeepers. A participant upon enrollment will choose a primary health care provider.
Secondary Health care providers: Contact with them occurs through referrals via the primary provider.
Tertiary Health care providers: entry occurs through primary or secondary providers.
How do you register for the NHIS Scheme?
If you would like to become a participant in the NHIS scheme, you'll have to register in the programmes offered by NHIS. Registration depends on the programme chosen.
Most times, you do not need to register for NHIS since some organisations enrol their employees. However, you can register with NHIS by following the steps below:
Go to nhisonline.com
Click on register
Input the required information (Name, Surname, NHIS number DOB, etc.) and submit
Once this is concluded, you will be able to create an account by providing necessary details such as email, login password, and more
You are now registered with NHIS
Benefits of The National Health Insurance Scheme
Insured contributors benefit maternity care for up to four live births.
Specific immunization programme for beneficiaries
Access to health care without payments
Free medical consultation
Beneficiaries enjoy health education counseling, family planning, antenatal and postnatal care.
Bottom Line
In a country like Nigeria, an affordable health insurance scheme is needed provided by the NHIS is a luxury anyone should partake in. For more extensive information on health insurance, it is advised that you visit your Health Management Organization.