Growth is essential for any profession. It is what makes you different from every other person. The Chartered Institute of Insurance of Nigeria (CIIN) is a professional body in Nigeria. They cater to the membership needs of insurance practitioners in Nigeria. CIIN achieves this by providing its students with a platform for learning and development. This article covers everything you need to know about the Chartered Institute of Insurance.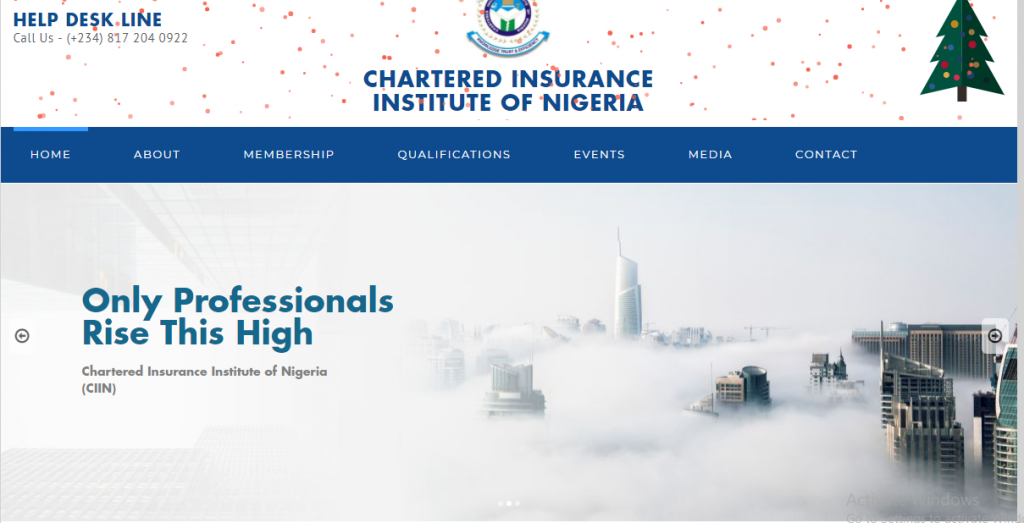 About Chartered Institute of Insurance in Nigeria
The Article of Association and Memorandum founded this institute in the year 1959. They named it the Insurance Institute of Nigeria. But, in the year 1993, they became chartered vide Act 22 of Nigeria's constitution. Ever since its inception, CIIN has become the rallying point for the majority of Insurance practitioners in Nigeria.
Furthermore, in 1960 the CIIN became an affiliate of the Chartered Insurance Institute of London. The reason behind this is to model the institute operations after its London counterpart. This union was fruitful, and it produced several professionals who were effective in shaping the practice.
What are the Entry Requirements into the Chartered Institute of Insurance, Nigeria?
It is mandatory that you register as a member if you desire to sit for the institute's exams at the certificate, Diploma, or advanced levels. This directly applies to you if you are into insurance practices, insurance students, or outside the mainstream of insurance.
If you are applying for the membership program, you must get and complete the CIIN/01. This is available at the institute secretariat or any other branch nationwide.
Persons who wish to sit for the institute exams must get and complete the CIIN/02. After filling the form, return all relevant documents to the Directorate of Examinations office.
Non Members
Visit the Institute's website on ciinigeria.org. Click on the Membership menu.
Click on the register section to register as a new applicant
Enter your details (Names, mobile number, and all they request from you)
Click submit
After this, they will send a confirmation link to your email.
Continue your application process by clicking on the link sent to you by mail. This link will take you back to the membership portal where you can fill in all other information.
After you have successfully completed the process, they will verify your documents
Upon the successful verification of your details, they will request that you make relevant payments.
Once you make all payments, they will automatically convert you to a member. After, they will also generate a membership pin for you. Consequently, you can use this pin to Log in as a registered member.
If you need any more details in addition to the ones we have provided, you can visit their official website. Www.ciinigeria.org. Also, you can contact them via email at examination@ciinigeria.org or call 08172040917.
What are CIIN membership benefits?
If you are a financial member of the institute, here are some things you get to enjoy and benefit from:
They will provide you with relevant course books and examiner's reports
You will also have the opportunity to win examination prizes and awards in recognition of excellence in the institute's exams
They will give you access to the Institutes journals and conference papers
You will have access to the research papers submitted by the institute's fellowship applicant
They provide you with the opportunity to build your leadership skills through serving in the key positions in the institute.
Conclusion:
This is just the tip of the iceberg about the Chartered Institute of Insurance in Nigeria. Their mission is to remain a world-class professional that is committed to providing an efficient workforce for the Insurance Industry. If you wish to learn more about them, and how to become a member, kindly visit www.ciinigeria.org.