This article discusses the significance of the NDIC.
You've probably come across different insurance articles and presentations – you may even have some assets insured right now, so you may have a good idea of what insurance is. You probably have an account or two and except for ATMs that are out of service sometimes, services charges from your bank, or banking apps that glitch, you're relatively confident that your money is safe in your account. So what is the correlation with your bank account and insurance? The answer to that is NDIC.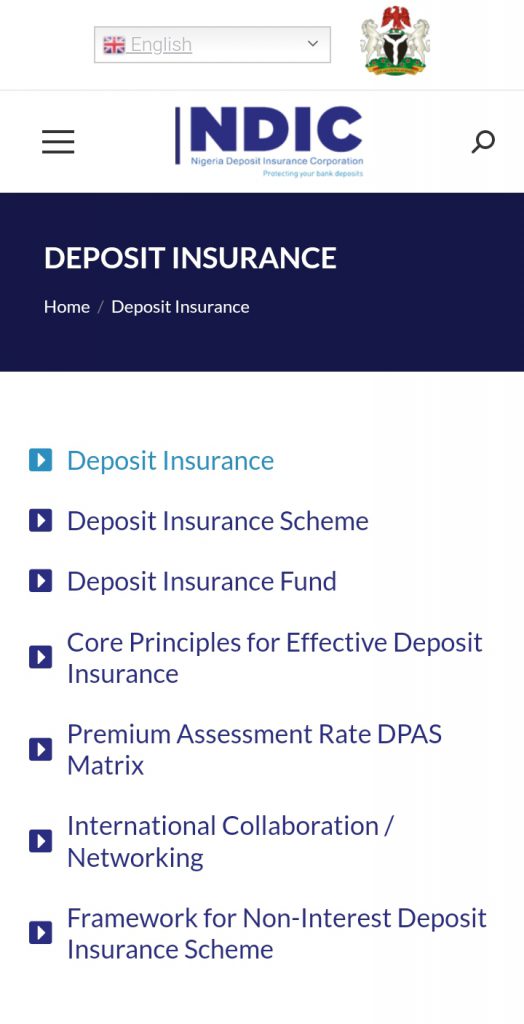 The NDIC (Nigeria Deposit Insurance Corporation) is an independent agency of the Federal Republic of Nigeria. This agency exists to insure depositors and guarantee the settlement of insured funds should a financial institution be unable to repay their deposits which in turn will stabilize the financial system.
In other words, should a Nigerian banking institution fail – the NDIC steps in to make sure that account holders do not lose their deposits. 
Why is the NDIC Important?
The short answer is because of the nature of how banks function. Banks are maintained through a combination of fees such as account fees, ATM fees, Commission Charges (for the investment arm), and application fees. However, apart from fees, banks also make money through investments such as interest on loans. This is where the need for an agency like the NDIC comes in.
The loans that are disbursed is the cash that depositors make. So for example, if you deposit N100,000 into your bank account, that money is technically being "lent" to the bank because it can be used as an investment that'll accrue interest for the bank.
So while that money appears in your account and you have access to it any time, it is "working" money, meaning it is being used to conduct other transactions that should not fail. 
Why do Banks Fail?
The reason why banks crash, or may not be able to pay their depositors, is when multiple investments fail in a short amount of time. When this happens, there is usually panic in the society which forces depositors to start withdrawing all their money immediately.
How Does The NDIC Come in?
When customers start making panic withdrawals (without an agency like the NDIC), it's a domino effect because banks will not be able to pay their deposits. Any transactions with any other banks become immediately stalled. The reason why this rarely happens in this kind of magnitude is because of an agency like the NDIC.
This is also coupled with certain checks that banks make to ensure that they do not land into a situation where they aren't able to make money readily available to their depositors.
Conclusion
The work of the NDIC, though behind the scenes, is significant. Think of it as the agency that insures financial institutions. Whenever you withdraw money from the ATM or transfer money or randomly check your bank account and it seems like everything is as it should. Say a quiet "thank you" to the NDIC.