Learn about Nigerian Insurance Industry Database and all you need to know.
Insurance in Nigeria is one of those things that we know about, but not a lot of people take seriously and honestly for good reason. Finding credible companies can be a bit challenging, coupled with the fact that data accumulation is very lax, there's a lot of mistrust between the public and insurance companies. This is why the Nigerian Insurance Industry Database was constituted.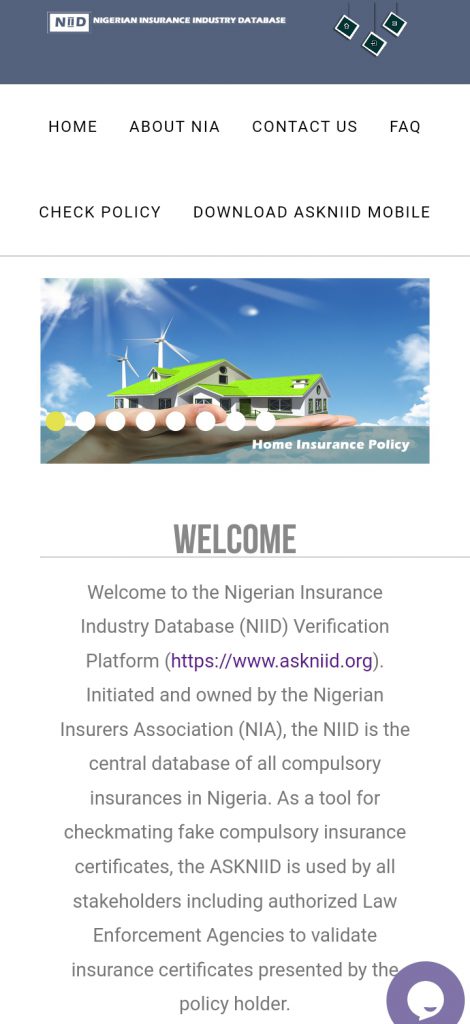 What is the Nigerian Insurance Industry Database?
The Nigerian Insurance Industry Database was constituted in 1971 as an umbrella organization for reinsurance and insurance companies in Nigeria. This organization has different representatives of various insurance groups with the sole purpose of coming together to address issues affecting their industry so it can be relayed to the government.
This, in turn, influences the decisions carried out by the government on how insurance companies are regulated for the best interest of both the national economy and the Insurance industry. 
The Structure of The Nigerian Insurance Industry Database
This organization is ruled by a Governing Council and Chief Executive officers of member companies elected during their annual general meeting. The Governing council is broken down into several committees such as:
Accident offices committee
Accounting technical committee
Information technology legal committee
Risk Audit and Compliance committee
Corporate affairs committee
Fire offices committee
Legal committee
Life offices committee
Marine offices committee
Motor technical committee
Micro Insurance committee
Human capital management committee
Advisory committees of the council
Objectives of the Nigerian Insurance Industry Database
To protect, advance and promote common interests of Nigerian Insurers
To advise members of upcoming policies that may impact the Nigerian Insurance Industry
To guide members on how to carry out new government policies that affect the Insurance industry
To act as a resource point to help members keep abreast of global industry standards
To collect data and any other economical statistics or information in relation to insurance
To maintain a constant dialogue with other trade associations
To consult with other individuals, associations, societies or institutions within or outside Nigeria having similar objectives with the organization
To foster a community of insurers through conferences and meetings with the object of having thoughtful discussions around relevant information surrounding the matter of insurance
So Why Should You Care About This?
If you have any big idea of starting an insurance company in the future, this is a great resource point
If you currently belong to any insurance company, you should check if they are a member of this organization here as it adds to their credibility.
If you've been curious about regulations in the insurance industry, this is a great place to also get some of those questions answered.
Conclusion
While this organization may seem to be on the back end of things, they are very important in making sure that insurance industries meet national standards.
They also make sure they help regulate policies to retain the credibility of the industry. For more information on what they do, please visit their official website at http://www.nigeriainsurers.org/. Agents are available to talk to you about your current insurance policy, click here to speak to one.