In today's world, many employers take advantage of employees through poor working conditions, health benefits, and no security. You do not have to literally work under harsh conditions like in a factory for an employer to take advantage of you
Standing up is difficult for many and is the reason the Nigeria Social Insurance Trust Fund (NSITF) was established.
The Federal Government of Nigeria established this trust fund to cater for employees' work-related accidents. The Nigeria Social Insurance Trust Fund monitors and mandates all employers to comply with this initiative. It covers all work-related accidents and injuries to employees.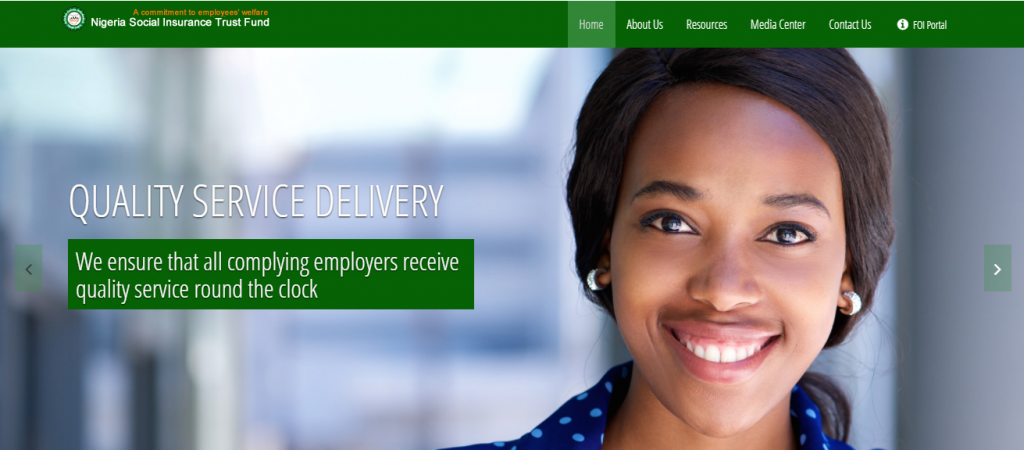 What is the role of Nigeria Social Insurance Trust Fund (NSITF)?
The job of NSITF is to provide compensation to insured employees in case of work-related diseases, disability, injuries, or death. This holds when such a demise happens in the workplace or outside it.
However, the qualities of the NSITF are:
Prompt response to employees' request
Employees' centered.
Transparency.
Accountability.
The Nigeria Social Insurance Trust Fund has paid over 11,000 claims from affected employees.
Read Also: How NHIS protects you and your family.
What schemes are under the Nigeria Social Insurance Trust Fund?
Services provided by the Nigeria Social Insurance Trust Fund are:
The National Provident Fund (NPF):
Established in 1961 by an act of parliament, this scheme aims at providing poverty alleviation measures in the country. In its early years, it targeted employees in the private sector, to protect them from financial difficulties in case of causality or cessation of employment. However, it currently covers both private and public employees.
How does it work?
All employees are mandated to make a monthly contribution of 6% of their basic salary. In the event of demise, the accumulated sum along with accrued interest is paid to the beneficiary.
Contributory Pension Scheme 1993:
All businesses with over 5 employees are required to make monthly contributions as a member of NSITF. This is to provide the following benefits:
Retirement pension benefit.
Survivors benefit.
Retirement grant.
Death grant.
Invalidity benefit.
the board may approve occasionally · Invalidity grant and other benefits.
How does it work?
They fund it through contributions of registered members of the scheme.
Each member enjoys pension and grants far beyond their contributions after retirement at the age of 55 or 60. In the event of death, they would pay the benefits to survivors.
Pension Reform Act (PRA) 2004:
This reformed act saw NSITF hand over its pension business to the Trust Fund Pension Plc. They redefined the funds' mandate to the "provision of social security insurance services other than pension".
Employees Compensation Act (2010):
They passed this act into law in 2010 to give statutory backing to NSITF. It mandates the provision of social security insurance services.
Where does the Nigeria Social Insurance Trust Fund satisfy claims from?
They fund NSITF through the cooperative efforts of the employer and employee. To be a beneficiary, contribute a certain percentage of your monthly salary as mandated by the law.
Official communication lines of the Nigeria Social Insurance Trust Fund
You can reach out to NSITF through any of the following:
E-mail: info@nsitf.gov.ng
corporateaffairs@nsitf.gov.ng
Phone Number: 09-2918900
Conclusion
NSITF was established to cater to your social needs as an employee. Under this scheme, you are financially secure against all unfortunate incidences in and outside your workplace.
Visit their official website at www.nsitf.gov.org or through the aforementioned contact details, for more information.