Heirs Life Insurance offers products both individuals and companies can benefit from. This article provides information on their various product offerings and requirements. Therefore, pay attention while you read this article to know the product offering that best suits your needs.
Here is all you need to know about Heirs Life Insurance.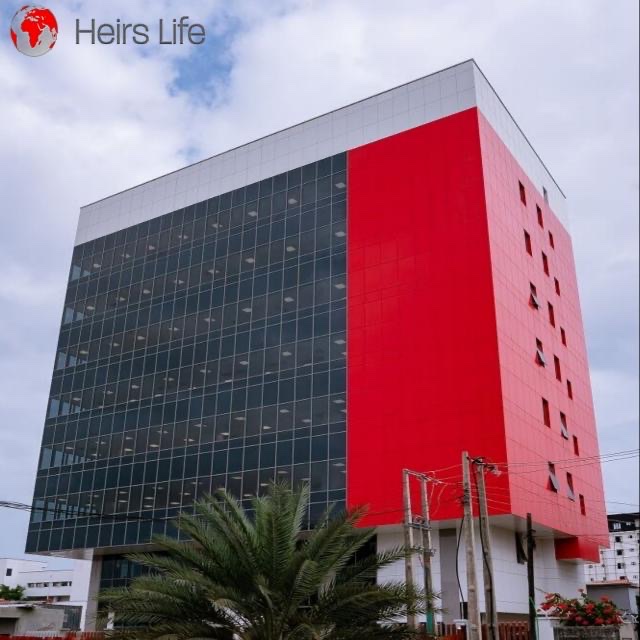 What is Heirs Life Insurance?
Individuals and companies can benefit from Heirs Life's security for their finances, families, and the future. Their extensive selection of individualized investment and pure protection plans guarantees a solid safety. Also, it cleares psychological barrier for clients and their loved ones during apprehension or loss.
A specialized life insurance provider is Heirs Life Assurance Limited (HLA). With the help of digital tools and technology from the twenty-first century. They take on traditional insurance by offering people and organizations straightforward, quick, dependable, and accessible financial protection programs.
Heirs Life's product offerings include insurance-backed savings plans. Besides that, it offers life insurance security for individuals, families, children's education, debtors, creditors, business owners, and employees. The company has a paid-up share capital of N8 billion.
To provide second-layer protection for the insurance portfolios of its clients, top-tier reinsurers support the company. A subsidiary of Heirs Holdings, a pan-African investment company with operations in 20 African nations and 3 continents, is Heirs Life Assurance.
Products Offerings of Heirs Life Insurance
Heirs Life Insurance offers some products to their customers. They created these products for individuals and corporate organizations.
For Individuals:
1. Triple Pay Investment Plan
The Heirs Triple Pay Investment Plan is for smart individuals who desire to earn money while saving for a long-term goal.
You decide on a future income goal and begin making regular savings toward it. Then, within the saving period, Heirs Life makes you three bulk payments in the following order:
25% of the target amount is paid at one-third of the savings period
Another 25% of the target amount is paid at two-third of the savings period
An additional 100% of the target amount plus bonus is paid at the end of the duration
For peace of mind, your beneficiary will still receive the full 100% of the target amount plus bonus if the unthinkable occurs to you while you are saving.
2. Couples Investment
This strategy is for couples, whether or not they are married, who desire to accumulate wealth while safeguarding their individual investments.
For a while, they both make savings. Their savings are the subject of fierce competition. In the event of a separation or divorce, they divide the funds between the couple under the parameters they must have agreed upon at the beginning of the plan.
The plan includes a life insurance component that, in the event of an unfortunate event, gives either couple's designated beneficiary an agreed-upon sum of money as financial support besides the money and interest saved.
In this manner, even in the event of death, the person's family will be taken care of.
3. Salary Plus
Salary earners who desire to generate competitive returns while saving for upcoming ambitions or initiatives can choose this approach. Automate the withholding from your paycheck of a consistent sum that will accrue interest throughout the desired time.
If you don't make it out of the plan, you can reserve an additional sum as financial support for your family. The cash can be secured for as little as 1% of the requested sum.
Heirs Life gives your recipient the agreed-upon sum plus your total savings plus interest if the unexpected happens to you. If the strategy is successful, you will receive all of your money plus interest.
4. Term Life
Nobody can forecast the future, but if your family depends on your income for their daily needs, you must have this plan.
The term life insurance plan ensures that your family will receive income replacement in the event of your passing, allowing them to live comfortably. You can protect your family's finances at times of loss with as little as 1% of the amount you wish us to pay your family.
5. MyHeirs (Kids Investment)
For parents who wish to ensure their child's future, particularly in terms of their education, this is the ideal option. The two versions of it are MyHeirs and MyHeirs Plus.
To cover the costs of your child's future demands, MyHeirs combine periodic savings with life insurance. You decide how much you want to save for your child, and you save a portion of that amount regularly while earning interest. In the event of your death, your child will receive the complete target amount and all your savings and interest. If you live through the entire term of the plan, you receive your entire savings plus interest.
By using MyHeirs Plus, you may choose a target amount you want your child to inherit and begin making periodic payments based on age. In the event of your death, even on day 2 of the plan, your child will get the full target sum plus any bonuses. You will receive the goal sum plus any bonuses if the plan is completed. The bonus is secured once the full yearly premium has been paid.
In this manner, regardless of what occurs, your goals for them are realized.
6. Whole Life Plan
This plan aids you in ensuring a secure financial future for your family and an inheritance.
With the Whole Life plan, Heirs Life will give your loved ones a lump sum payment at the time of your passing. In this manner, your loved ones can continue to live the life you had in mind for them.
The Whole Life plan is good for a lifetime and will only be canceled if there is a loss of life, unlike the Term Life plan, which expires after a limited time.
None of us will live forever. When the inevitable occurs, there is a 100% assurance with the Whole Life plan that your family will get a certain amount from you.
7. Entrepreneurs Investment
A successful business requires time, money, and effort to run.
The Heirs Entrepreneurs plan is ideal for small business owners who wish to save for business expansion and receive competitive interest on their funds.
They also included a life insurance benefit in this plan, which will support your beneficiary financially if something terrible occurs to you before the plan's expiration.
Business owners can apply for a loan after one year of active saving, which is an additional bonus.
8. Smart School Plan
If you're a parent who wants to protect your child's education from unpredictability, the Heirs Smart school plan is ideal for you.
At the event that a parent passes away or becomes permanently disabled, this plan works with the school to ensure that Heirs Life pays the child's tuition during his or her time in the school. In this way, education keeps going.
Students in primary, secondary, and higher universities can participate in the Heirs Smart School program.
9. Heirs Save Plan
Heirs Save is the ideal strategy for achieving a specific objective.
As you make regular contributions toward your goal, you earn interest. Its benefit is that, if you do not live to see the plan through, you can also reserve a sum of money to provide financial support for your family or other loved ones. They can secure the cash for as little as 1% of the requested sum.
10. Heirs Surgery Care
Medical emergencies are rarely something we expect, but they occur.
This plan will pay for any unanticipated medical surgeries you might require, ensuring that you receive care when you need it.
The reasonably priced Heirs Surgery Care plan covers surgery-related disorders like cancer, heart failure, kidney failure, stroke, appendicitis, surgeries resulting from accidents, and other conditions.
You may reclaim your life without declaring bankruptcy if you follow this strategy.
11. Heirs Endowment Plan
The Heirs Endowment plan helps you save for a future goal while leaving an inheritance for your family. It's like using one stone to kill two birds.
The process is as follows:
You decide on a future goal amount and begin saving any amount (starting at N5,000 and above) toward it. Heirs Life will pay your beneficiary the target bulk amount you specified at the start of the plan, plus extra, if anything happens to you, even on day 2 of the plan.
Heirs Life will pay you the bulk amount that you choose at the start of the plan, plus bonus if you survive the plan's maturity period.
Anyone who wants to save money aside for a significant financial undertaking while protecting their family's fortune in case of the unforeseeable can enroll in the Heirs Endowment Plan.
12. Heirs Annuity Plan
For retirees aged 50 and older who desire a reliable income after retirement, the Heirs Life Pension-regulated Annuity plan is specifically created for them.
When you reach retirement age, you can transfer your pension money to buy an annuity plan. We will give you a consistent income for your life if you purchase the Heirs Life Annuity plan.
Unlike programmed withdrawals (pension), which continue to pay you until your retirement savings balance is gone, annuities continue to pay you a fixed amount for the rest of your life.
In the event of a death during the first 10 years of the policy, the remaining balance is prorated and given to your beneficiary in one lump sum. In this manner, your loved ones continue to get your hard-earned money.
For Corporate
1. Group Life
The Heirs Group Life plan has two variants:
The Statutory Group Life Scheme
This plan best suits employers of labor. According to the Pension Act 2014, if an employee passes away while on the job, the company is required to pay their designated beneficiary three times the individual's yearly wage. In the tragic event, the Statutory Heirs Group Life plan aids companies in providing this required lump sum to the relatives of their employees.
The Non-Statutory Group Life Scheme
This strategy is ideal for non-official group organizations like clubs, associations, societies, etc. The beneficiary of a group member who passed away suddenly will receive a lump sum payment from Heirs Life.
2. Credit Life
Lending institutions and borrowers may use the Heirs Credit Life plan as collateral.
If the borrower becomes disabled or passes away before repaying the loan in full, Heirs Life intervenes and settles the account with the lender, ensuring that operations run smoothly and protecting the borrower's family from the financial burden of an unanticipated loan.
3. Mortgage Protection
Owning your own home is a major accomplishment. However, unforeseen circumstances in life may prohibit you and your family from totally owning your house, particularly if you bought it with a mortgage.
If the unthinkable happens to you, the Heirs Mortgage plan relieves your family of the financial burden of paying off an unpaid mortgage. In this situation, Heirs Life will cover the remaining mortgage to ensure your family continues to own the house you worked so hard to get.
4. Heirs Keyman Assurance
Typically, organizations or enterprises implement this strategy to safeguard the life of a key employee or shareholder whose disappearance could have disastrous effects on the company.
The Heirs Keyman Assurance plan safeguards your company from potential financial damages brought on by the untimely death or long-term disability of a key employee or shareholder.
Heirs Life makes a sizable payment to your business should this person pass away or become permanently disabled. This sizable sum might restore lost revenue, pay for the high cost of replacing key employees, or cushion the financial shock to your business.
Your business/organization will avoid bankruptcy in this method.
Who is a Keyman?
A keyman is an employee or shareholder whose death or disability could render the company incapable of operating. They contribute significantly to the company's revenue.
The owner or founder of the company is normally the keyman for SMEs.
What are the requirements for Heirs Life Insurance?
There are some requirements customers of Heirs Life Insurance must meet before they can access their products offerings. These requirements include:
Evidence of Payment.
Duly Filled Proposal Form.
Valid means of ID – Driver license, Voter's card, NIMC, National ID, International Passport.
A front page of the customer's address, just like the address shown on the form or portal. Also, local government levy and proof of residence – Nepa or Lawma bill
Correctly filled CTR, financial questionnaire, address verification form, and bank statement not over 6-months (This is if the premium is over N5 million).
Conclusion
The product offerings of Heirs Life Insurance are many. Also, know that they designed these offerings to meet the various needs of individuals and corporate bodies. However, you may still compare other insurance companies to know the one that best suits your needs.