As fun and thrilling as travelling sounds, there are a thousand and one things that could go wrong during your trip. Top of this list is falling ill or needing medical attention, which could be a hard terrain to navigate, especially since you're not in a familiar area. Therefore, to ensure everything medical-related is covered, the Schengen visa insurance was created. Schengen travel insurance provides medical coverage to the insured across all countries in the Schengen area, allowing you to travel with minor concerns for medical emergencies.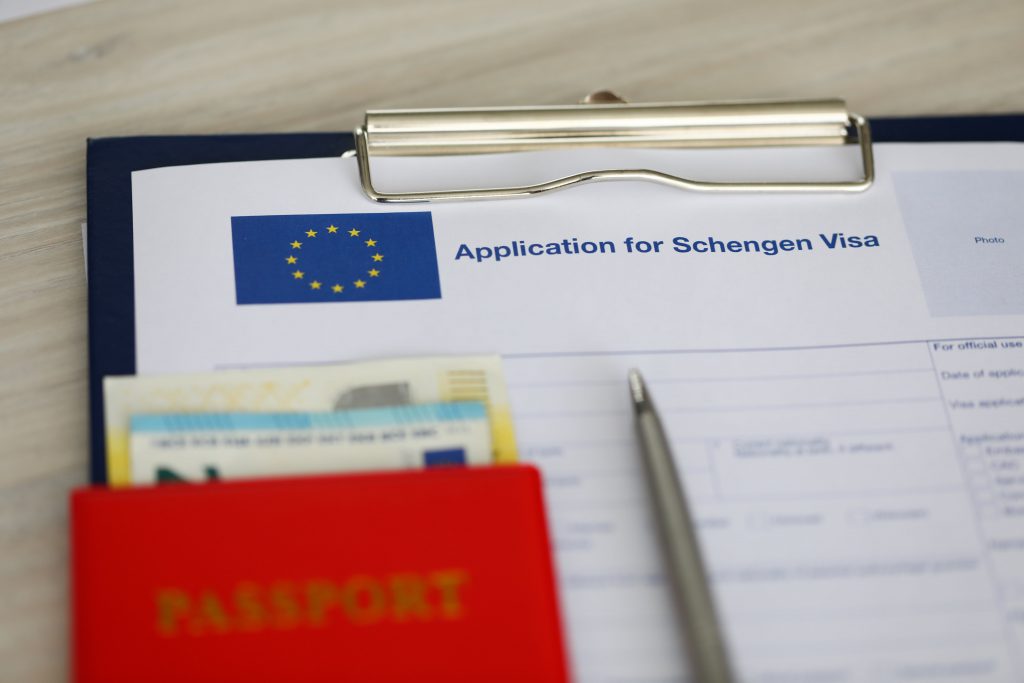 What is Schengen visa travel insurance?
Schengen travel insurance simply gives a visa holder medical insurance in all the 26 countries covered in the Schengen area. In essence, it provides medical cover for all trips across any of these 26 countries. Generally, the Schengen insurance covers you for medical costs up to €30,000 when you purchase from an accredited provider. More accurately, this medical insurance comes with a Schengen visa and is a very solid requirement for obtaining the visa is to first get a Schengen travel insurance.
Therefore, it is the sum total permit that allows you enjoy many Schengen benefits. One of these is the Schengen travel insurance. Furthermore, you can have Schengen travel insurance without a Schengen visa, but not a visa with a travel insurance. Also, you do not require a Schengen visa to travel to Schengen covered areas as most countries have Schengen visa-free arrangements. Some zones that have this are; Canada, Brazil, Mexico and U.S.A.
However, if you can, obtain a Schengen visa, as it protects you against unexpected medical emergencies and expenses on your trip. Also, it is very beneficial since it covers most of the most prominent European countries. It's like purchasing a super all in one insurance.
What countries are covered under the Schengen area?
At the time of this writing, the countries covered under the Schengen area are:
Austria
Belgium
Czech Republic
Denmark
Estonia
Finland
Switzerland
Sweden
Spain
Slovenia
Slovakia
Portugal
Poland
Norway
Netherlands
Malta
Luxembourg
Lithuania
Liechtenstein
Latvia
Italy
Iceland
Hungary
Greece
Germany
France
Why do I need Schengen visa travel insurance to visit Europe?
You need it to get your visa because one of the criteria to getting the visa is to have insurance covering you in the area of up to €30,000. Without this, they would not issue you a visa. Furthermore, the best way to get this insurance is to purchase a Schengen travel insurance.
Where can I purchase Schengen travel insurance?
Although there are several places that claim to sell this kind of insurance, however, they are not all accredited. In essence, some of the most common and reliable accredited organizations are:
AXA Mansard
Allianz insurance plc
Custodian insurance plc
Leadway assurance
Does Schengen travel insurance cover countries other than those in the Schengen Area?
No, it does not. Schengen travel insurance does not cover countries outside the specified area. Therefore, you would have to purchase separate insurance depending on the laws of the place you intend to travel to.
How much Schengen travel insurance do I need for a Schengen visa?
To qualify, you must have minimum insurance coverage of €30,000. Also, amounts below this is not acceptable, although you can go well above if you have the financial means.
Conclusion
Schengen travel insurance puts you in a pole position to obtaining a Schengen visa. More importantly, it ensures that you are covered for medical costs of at least €30,000 throughout your trip. Therefore, the wise thing to do before embarking on any trip to a Schengen area is to obtain a Schengen travel insurance.