Reliance is a top HMO in Nigeria that uses software, data science, and telemedicine to make health insurance affordable and comfortable to access.
HMO is an acronym for 'Health Maintenance Organization', and they cover healthcare insurance for individuals and organisations.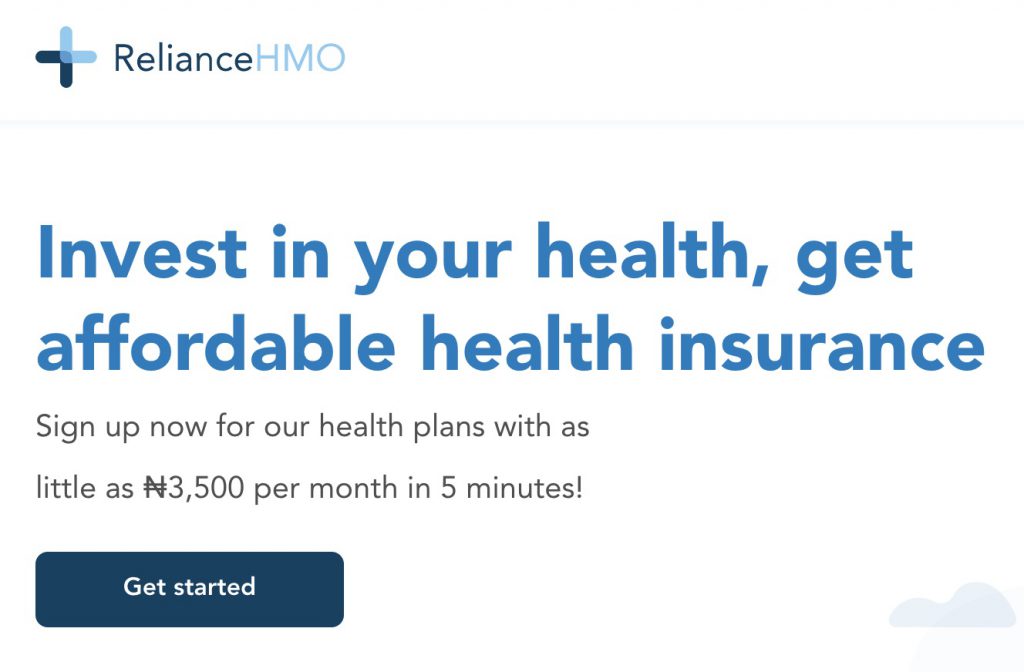 To register for Reliance HMO, you have to visit their website. Select the type of insurance you want, pay with your ATM card, and fill out a short form that grants you access to hospitals immediately.
To add other people to your insurance plan, log in to your account and click the "add enrollee" tab at the top of the page. Fill in the required information for each person and submit.
The Reliance HMO plan is available on Google Playstore to access, download, and register your account.
Reliance HMO Health Plans
Reliance HMO has three main health plans available for individuals, families, and businesses.
Individual Plan: This health insurance policy is an agreed contract that covers an individual's/family's healthcare. How it works is that the more loyal you are to Reliance HMO, the more benefits you get. Also, you get paid 20% of what you've previously paid if you stay healthy.
Family Plan: This health insurance policy is for your children and loved ones. Your children get access to the best hospitals near your home and their school, in case of an emergency.
Business Plan: This health insurance policy covers your staff. It is cost-effective and provides maximum benefits to your employees.
Reliance HMO Individual Plans
Reliance HMO offers two insurance plans which you can choose based on your financial capacity.
Red Beryl Individual Plan: This plan has a medical cover of N1.2 million in a year. It grants you access to free wellness and health checks at selected Reliance HMO hospitals. You also get access to gym, eye and dental care. Also, a total sum of N150,000 to cover nine different surgeries, and you have access to 614 hospitals across Nigeria. The lowest amount to subscribe to this plan is N3,500, which you can pay monthly.
Alexandrite Individual Plan: This plan has a combined medical cover of N1.8 million a year. It grants you access to gym, spa, eye and dental care with free wellness and health checkups. The checkups will be at Reliance centres in your location. A total sum of N300,000 is available to cover fourteen different surgeries. You also have access to 771 hospitals all over Nigeria. The lowest amount needed to subscribe to this plan is N6,000, which you can also pay monthly.
Reliance HMO Hospitals
Reliance HMO is in partnership with some of the best hospitals in Nigeria. Their customers can be sure of the quality of health insurance they are getting. The hospitals are across Nigeria, so it covers you regardless of your location. To find out more about the hospitals in partnership with Reliance HMO click here https://www.reliancehmo.com/hospital-list
Some of the benefits of using Reliance HMO insurance include access to the best healthcare providers and their services. These services include emergency services, medical and surgical consultancy, drug prescriptions. Also, if you consistently pay your health insurance for 12 months, and you did not use the plan, you automatically get paid 20% of the entire money accumulated. Another benefit is the Graduate health benefits. This feature adds new benefits to your insurance plan after every three months of continuous payment for the plan. You can also join the affiliate program. Earn up to 7.5% in commission when you refer and sell Reliance HMO health plans to anyone.
A downside to using the Reliance HMO is that not all the health benefits are available at the beginning of the plan. So, if you have a medical emergency outside of your immediate benefits, you might not be covered.
It is possible, although not advisable, to cancel your health insurance plan. Not only will you lose all the benefits you've accumulated, but when you renew again, it will take about one week before the coverage you paid for commences.
How can I contact Reliance HMO?
If you have any issues or need clarification on your insurance plan, you can reach out to the Reliance customer support through the official email on their website or through;
Facebook Messenger: @reliancehmo
Phone number: 070073542623
Whatsapp: 017001580
Conclusion
Purchasing a health insurance plan is so vital that one cannot overemphasise its necessity, and the good thing is that with as little as N3500, you can be an owner of the Reliance HMO health insurance plan.
Need a loan? Kindly check out this platform that allows you to compare loans from several lenders in minutes. This would help you make the best decision for you.