The national youth service corps is the body in charge of organizing and managing the service year for corp members in Nigeria. One of the major challenges it currently faces is the numerous health issues that could arise due to coronavirus. However, different steps are being taken to tackle the problem, and the latest is the Nysc health insurance. The government recently ordered Nysc to register all corp members in the National Health Insurance Scheme (NHIS).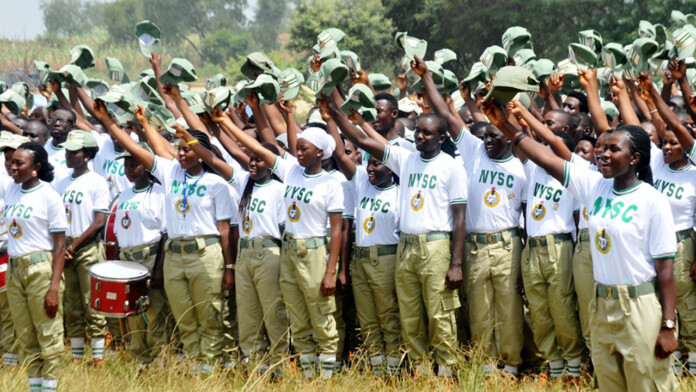 Why is health insurance important?
There are numerous benefits to having health insurance. The sum total of these benefits are:
Affordable regular checkups
It protects you from unexpected high medical expenses
Cashless claim benefits that mean you do not have to make out of pocket payments after every treatment
What does health insurance cover?
The coverage of health insurance depends on the specific policy, therefore, it could differ from one contract to another. However, they generally cover the following:
Most hospital visits and doctor cost
Wellness care and prescription drugs
Although health insurance usually covers these basics, it could be more or less depending on the details of your policy.
Why is NYSC health insurance important?
Due to the escalation of the virus and resumption of NYSC camps, there is a possibility that it spreads. Each camp accommodates thousands of corp members, and so many people gathered in a confined area gives the virus just what it wants. Asides from observing rules and regulations, the federal government has ordered the insurance of all corp members against uncertainties.
Experts have described this directive as a way to improve the public's understanding and adoption of health insurance. A large population of individuals enrolled is civil servants who were more or less signed up without a choice, and they deduct health insurance dues from their salaries. However, with the introduction of this directive, a large portion of youths would become registered under NHIS every year.
What does the NYSC health insurance cover?
The director general of Nysc released the following statement on receiving the order from the federal government:
"I wish to use this opportunity to again express our gratitude to the security agencies and other relevant stakeholders for their support. Furthermore, the scheme has concluded arrangement with the NHIS for the enrolment of Corps members into the NHIS in line with a presidential directive. We have also expended huge resources on critical health needs of corps members including footing of medical bills.''
From his statement, we can tell that the insurance of corp members covers majorly medical expenses. This coverage is against complications resulting from covid.
Conclusion
The introduction of nysc health insurance is good news for all parties in the country. It would cater to the medical needs of corp members during service and potentially beyond too. Also, it would over time increase the public knowledge on health insurance and its benefits. However, we currently do not know if they would require corp members to pay a premium like conventional insurance. We would have to wait till the government rolls out a detailed plan on how it would work.