The importance of understanding how lending and borrowing work is usually not emphasized enough. As an individual or a business owner, there's a good chance you'll need to borrow to fund a business, business ideas, or a personal venture at some point.
While the nitty-gritty of borrowing and lending may vary depending on the type of loan you're seeking (student loan, car loan, mortgage, etc.), there are general principles that can be applied across the board.
Lending, in the basic sense, refers to the act of giving someone money with the expectation that they'll pay it back in the future.
Usually, the lender and the borrower agree on how the money will be paid back. It could be weekly, monthly, yearly, and so on. And in return for lending the money, the lender charges the borrower a percentage of the amount borrowed. This is known as an interest rate.
Rethinking The Concept of Lending
On the 13th of October 2022, First Central Credit Bureau – One of Nigeria's underwriters will be hosting a live webinar to discuss all you need to know about the concept of lending as it applies to Nigeria and Africa at large.
This webinar would feature top professionals who are making their mark in the lending industry as speakers. They include:
Abasiama Idaresit – The CEO and founder of Wild Fusion Holdings
George Gbadejo-Adegbenga – The Founder and CEO of MIM
Adenrele Oni – MD/CEO Richway Microfinance Bank
Luz Maria Salamina – Lead of Credit Infrastructure for Africa
The Speakers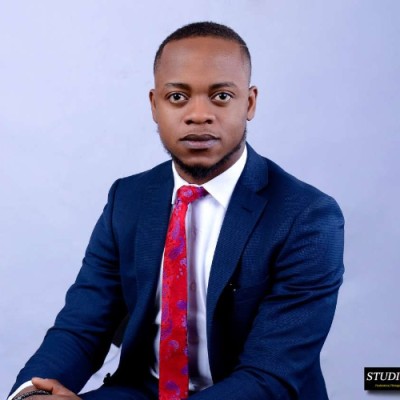 Deji Peters is the MD/CEO of First Central Credit Bureau, a part of an emerging global brand that is committed to designing and deploying solutions that turn data into strategic tools for information and risk management.
Deji has over 10 years of working experience in Business Development and Analytics both within and outside Nigeria. He is a graduate of Economics and holds an MBA from Durham.
He is a professional and associate member of various institutions, which include the Nigerian Institute of Management (NIM) Chartered institute of stockbrokers (CIS), Microsoft Corporation, and Chartered Institute of Administration and Fraud Examiners (CIA) amongst others.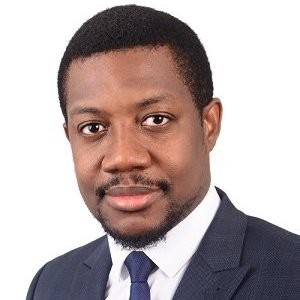 Abasiama is a Technology Entrepreneur and CEO and Founder of Wild Fusion, a Technology Holding company with one of Africa's leading digital agency with offices in Nigeria, Ghana, and Kenya as one of its subsidiaries. Another of its subsidiary includes a Fintech Credit Marketplace that connects lenders and borrowers enabling Lenders disburse almost half a million loans monthly.
Mr. Idaresit an expert and a leader in the field of Technology and Business. From building businesses to enabling tech-driven organisational succeed, he has been at the front line advocating, building and funding to drive the adoption and penetration of Digital technology across Africa.
In 2017, Mr. Idaresit was recognized as one of the Most Influential People of African Descent (MIPAD) and the Choiseul Institute of Paris as one of the Young Economic Leaders from Africa.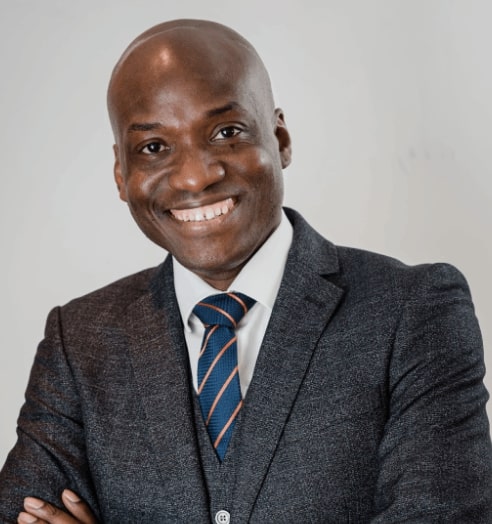 George Gbadejo-Adegbenga is a qualified Barrister and a well-rounded Fintech entrepreneur and versatile credit management professional with a strong commercial, residential, and consumer finance background gained during employment at GE Money, Eversheds LLP, Ventura, Kingsley Brookes Solicitors, HML and Loans 2Go.
He is a confident communicator with proven leadership skills across a range of financial services sectors and is capable of operating effectively at all levels within an organization/firm.
He has extensive exposure to civil procedure rules, commercial law, employment law, contract law, criminal law, regulatory law, FCA, financial institutions, clients, and industry peers.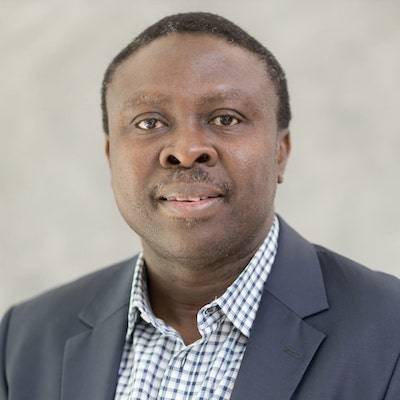 Adenrele Oni is the Managing Director & CEO of Richway Microfinance Bank Limited. He was the past Managing Director & CEO of FBN Mortgages Limited (a subsidiary of First Bank of Nigeria) with about 25 years of experience in the banking industry.
He was formerly the General Manager and Chief Representative Officer in charge of the South Africa Rep Office of First Bank with coverage for business development in the Southern African Development Countries. He's also a former President of South Africa – Nigeria Chamber of Commerce.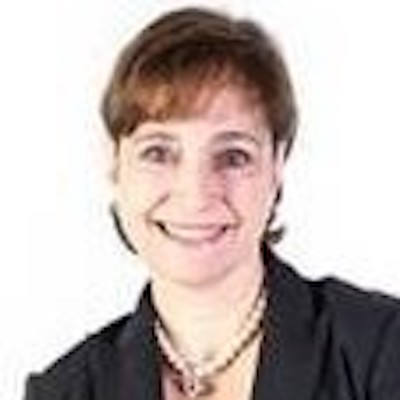 Luz Maria Salamina is a Lead Financial Sector Specialist at the World Bank in the Finance, Competitiveness & Innovation Global Practice.