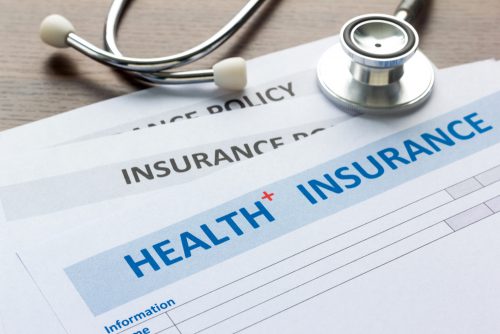 Introduction:
Before we answer the rhetorical question; which in many cases, do not literally demand an answer – let's go down the statistical lane:
According to a report featured in The Lancet Global Health in 2015, less than 5% of Nigerians have health insurance coverage. The report goes on to state that; the enrollee population in the National Health Insurance Scheme (NHIS) is constituted of Federal Government employees and their dependents. Fast forward to 2016, reports show that only 3% of healthcare expenditure in Nigeria was paid for using health insurance. 
What's more? A survey by the Lagos Bureau of Statistics, featured by PricewaterhouseCoopers in 2019, reveals that only 11% of household members in the state have their healthcare costs covered by any form of health insurance.
Let's connect the dots and analyse the statistical implication for the Nigerian populace: For a population estimated around 202 million people, these statistics show how deplorable; the state of healthcare in Nigeria is. Little wonder we overtook India as Poverty Capital. Thanks to us, the pioneer goal on the SDG list to end poverty is unlikely to be met by 2030.
First Things First: What Is Health Insurance?
Health insurance is a type of insurance coverage that pays for medical expenses incurred by the insured or policyholder. Surgical and dental expenses are also covered by a health insurance policy.
Like other insurance types, health insurance involves a premium, the policyholder and the insurer. A health insurance policy also covers pre- and post-hospitalisation expenses. These could include out-patient department expenses, diagnostic tests and such like.

Want to learn everything you need to know about Health Insurance? Get started here.
Here Are 3 Reasons Why You Need Health Insurance as a Nigerian
⇁ Buying a Health Insurance Policy is an Integral Aspect of Financial Planning:
Life is unpredictable. From our statistical data earlier, many Nigerians do not obviously have health insurance coverage. Let's take a quick guess: You do not visit the hospital often, why should you need health insurance? That's it, yeah?
With planning, practically everything else falls into place. Health insurance is a necessity, not a luxury. A sound financial plan takes insurance policies into account. No, this is not extravagance. There is a reason we say 'health is wealth'.
⇁ Nigerians Are Susceptible To Health Complications:
Over the years, we have experienced a dramatic shift in health lifestyle across centuries and generations. In this present day and age, groundbreaking discoveries in the health industry are being pioneered; these include the detection of terminal illnesses and widespread diseases.
Factors like hectic work schedules; wrong eating habits; pollution; exhaustion, fatigue; contaminated water and many more; contribute to the saddening health conditions of the average Nigerian.
While some of these may be prevented, others stem from environmental disruptions. Does a health insurance policy prevent these things from happening? Not technically. Why then do you need health insurance here? The illustration is quite simple: It's like driving a car without using your seat belt on. When the potential risk of a road accident lingers, well, you know how the story goes.
Medical emergencies do not give warning signs before they appear, yeah? That's why they are 'emergencies'. Think of the seat belt in our illustration as the 'health insurance policy' – It's that superhero that doesn't wear a cape.
⇁ The Exorbitant Prices in Medical Services:
That's right. Private medical services in Nigeria may prove exorbitant; they are pretty expensive. There is a 101% tendency -that's if there's a thing like that- for one's life savings to be carted away in one fell swoop. With the hike in medical bills across private medical institutions in Nigeria, one may go bankrupt – and this is one honest revelation.
With a health insurance policy, it's like jumping from the sky with a parachute. Rest assured, passenger. You have successfully landed.
Related Post: 5 Reasons Why You Need Pet Insurance
Conclusion:
Again, life is unpredictable. Minor and major accidents happen at home, at work or anywhere else. In buying a health insurance plan, you should consider the degree of risk you are exposed to. Other than this, there are loads of benefits available to you when you secure a health insurance policy.

Secure that parachute today. Click here to get covered.